Are You Supposed to Submit to Your Husband in Every Way?
If your husband tells you to stand on your head in the corner, are you obligated to do it, since he isn't asking you to sin by doing so? Are you bound by God and your marriage covenant to submit to him in every way?
You may want to read:
Wives, submit to your own husbands, as to the LORD. For the husband is the head of the wife even as Christ is the head of the church, his body, and is himself its Savior. – Ephesians 5:22-23
How do you understand this verse? Do you try to make sense of it apart from all the one another statements in the New Testament? Do you understand that believing husbands and wives are also brothers and sisters in Christ, members of the church (Romans 12:5; 1 Corinthians 12:12)?

Danger of Opposing God
One of the most precious promises to every Christian is that God is for us (Genesis 39:2; Romans 8:31). What could be more comforting than that? In contrast, what could be worse than having the Sovereign Lord standing in opposition to you?
What causes quarrels and what causes fights among you? Is it not this, that your passions are at war within you? You desire and do not have, so you murder. You covet and cannot obtain, so you fight and quarrel. You do not have, because you do not ask. You ask and do not receive, because you ask wrongly, to spend it on your passions.
You adulterous people! Do you not know that friendship with the world is enmity with God? Therefore whoever wishes to be a friend of the world makes himself an enemy of God. Or do you suppose it is to no purpose that the Scripture says, "He yearns jealously over the spirit that he has made to dwell in us"? But he gives more grace.
Therefore it says, "God opposes the proud, but gives grace to the humble." – James 4:1-6
If you look up the word "opposes" from James 4:6 in Strong's, it means, "to be arrayed in battle against". Having a self-focused, self-exalting posture in the midst of conflict with your spouse sets you up for battle with the omnipotent, sovereign God of the universe. I wouldn't wish that situation on anyone, even though I've chosen it many times, ironically. When I want what I want, sometimes I don't see real clearly (John 16:13; Hebrews 3:7-8).
What about you?
When you want your wife to do something and she doesn't do it, for whatever reason, how do you react?
As you reflect on Galatians 5:19-23; which of these words describe what is going on in your heart as you interact with her: love, joy, patience, strife, jealousy, fits of anger?
Will you ask the Lord to reveal your heart to you– to help you see what you may not be seeing clearly about yourself?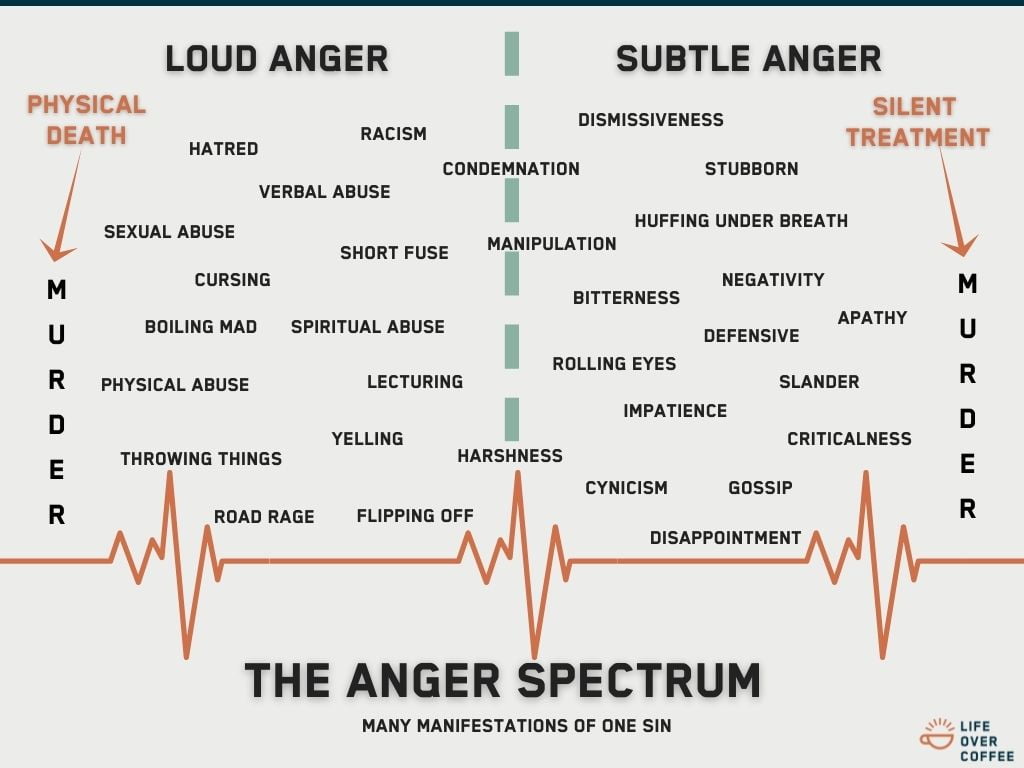 Dear Husband,
Do you think your greatest problem is your wife's failure to capitulate to your every want and whim? Do you realize that Scripture never gives you permission to demand your wife's submission?
I read recently that a well-known teacher said if he told his wife to stand on her head in the corner and she didn't do it, there would be consequences for her. This man has forgotten that his authority is not ultimate, of himself; it's derivative, given by God and to be used in the way God prescribes.
Husbands, love your wives, as Christ loved the church and gave himself up for her, that he might sanctify her, having cleansed her by the washing of water with the word, so that he might present the church to himself in splendor, without spot or wrinkle or any such thing, that she might be holy and without blemish.
In the same way husbands should love their wives as their own bodies. He who loves his wife loves himself. For no one ever hated his own flesh, but nourishes and cherishes it, just as Christ does the church, because we are members of his body.
"Therefore a man shall leave his father and mother and hold fast to his wife, and the two shall become one flesh." This mystery is profound, and I am saying that it refers to Christ and the church. – Ephesians 5:25-32
Could it be that while you were attempting to micromanage your wife's sanctification, you were neglecting the responsibilities God gave you (1 Corinthians 3:6)? If this is the case, you've also forsaken the privilege of bearing the image of your Lord as a part of a living proclamation of the gospel (Genesis 1:27).
Precious brother, if the Spirit is convicting you right now, it's a sign of humility, a sign of God's grace. Please don't stop with just feeling bad (James 1:23, 2 Corinthians 7:10). Will you find the godliest man you know and ask him to walk with you through your repentance? Will you let our member community serve you?
My prayer for you is that your reason will return to you, and you will bless the Most High (Daniel 4:36). May He bless and restore your marriage and your usefulness to Himself (1 Peter 3:7).

Dear Wife,
If the man I described above is your husband, you have a hard road. Half the time you don't know whether or not the problems in your marriage are all your fault; you probably feel like you're crazy at times.
It's hard to find people to help because most people don't even try to understand what you're going through. Maybe they're scared to try to help you for various reasons. And the people who do try might give you horribly unbiblical advice.
I hope you have a good church (Hebrews 10:24-25). Please seek help from them if you do, and please be patient (1 Thessalonians 5:14). Your brothers and sisters in the Lord may never have faced a situation like yours, and this will be difficult and scary for them, too.
If you ask once and don't get the help you need, you will be tempted to get discouraged and retreat. Don't do that. Be persistent and gracious. The best people to seek out for help are friends who love both of you and won't be self-righteously angry at either of you. Do your best to find someone like this.
The greatest helper, the greatest comforter you will ever have is the Lord Himself. I know this may sound hollow or trite to you right now. I understand.
For this is a gracious thing, when, mindful of God, one endures sorrows while suffering unjustly. For what credit is it if, when you sin and are beaten for it, you endure? But if when you do good and suffer for it you endure, this is a gracious thing in the sight of God.
For to this you have been called, because Christ also suffered for you, leaving you an example, so that you might follow in his steps. He committed no sin, neither was deceit found in his mouth. When he was reviled, he did not revile in return; when he suffered, he did not threaten, but continued entrusting himself to him who judges justly. – 1 Peter 2:19-23
For we do not have a high priest who is unable to sympathize with our weaknesses, but one who in every respect has been tempted as we are, yet without sin. Let us then with confidence draw near to the throne of grace, that we may receive mercy and find grace to help in time of need. – Hebrews 4:15-16
Please don't gloss over these verses; read them carefully and prayerfully. Christ understands your suffering and He cares for you. Your situation may cause you to doubt these things at times, but I'm asking you to believe them because they are true (John 17:17, Philippians 4:4-9).
There may be times when all you can think about is your situation getting better. I understand that, too. I don't know what God has planned for you (Isaiah 55:8-9); He may not do what you want Him to (Deuteronomy 29:29), but He is good and faithful to His children (1 Corinthians 1:9), even and especially in the midst of their trials (Psalm 36:5). I know it's hard; will you trust Him?
Call to Action
But let all who take refuge in you rejoice; let them ever sing for joy, and spread your protection over them, that those who love your name may exult in you. – Psalm 5:11
For he will hide me in his shelter in the day oftrouble; he will conceal me under the cover of his tent; he will lift me high upon a rock. – Psalm 27:5
God is our refuge and strength, a very present help in trouble. – Psalm 46:1
Need More Help?
If you want to learn more from us, you may search this site for thousands of resources—articles, podcasts, videos, graphics, and more. Please spend time studying the ones that interest you. They are free.
If you want to talk to us, we have private forums for those who support this ministry financially. Please consider supporting us here if you would like to help us keep our resources free.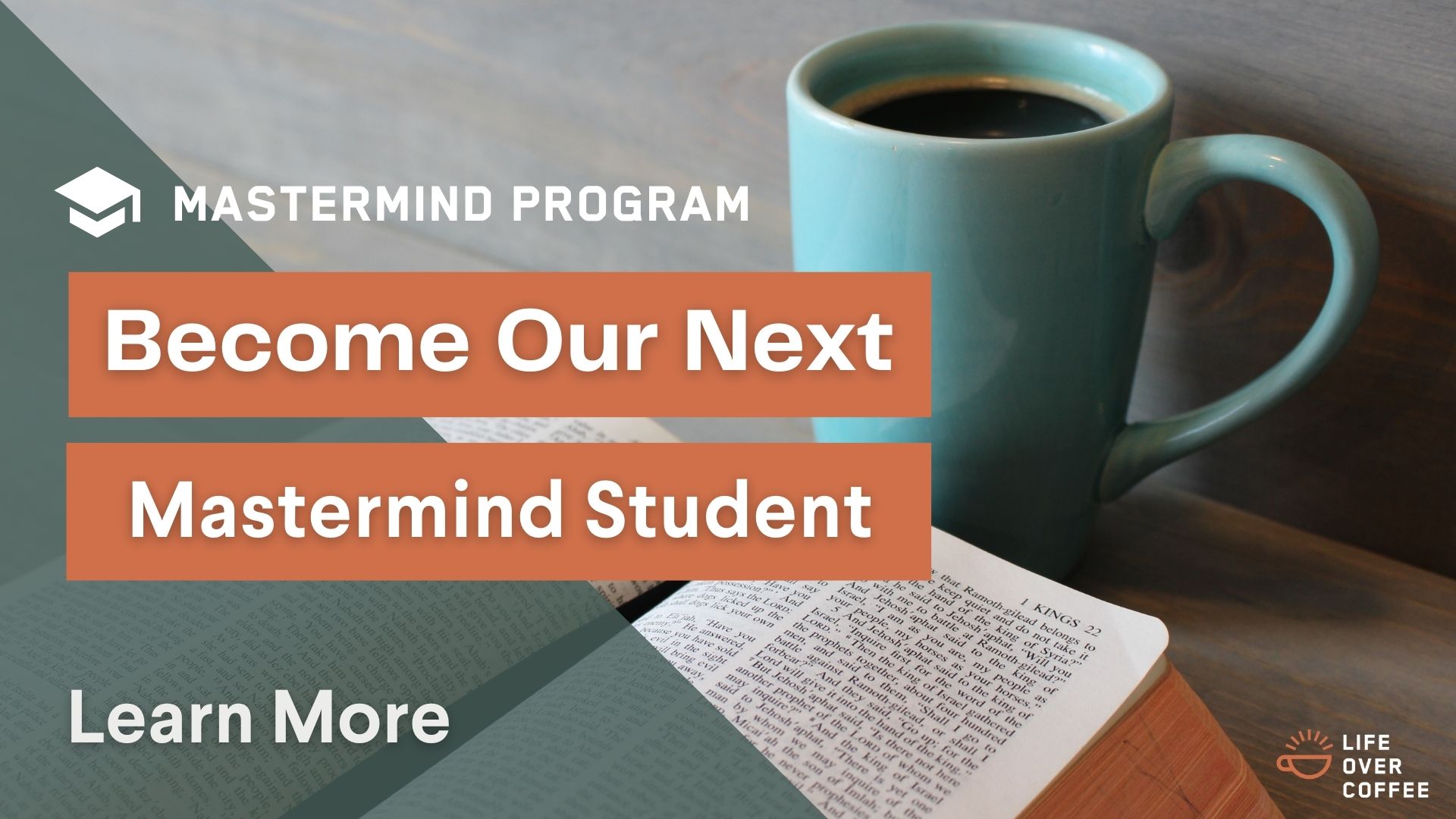 Filed Under:
Brandi Huerta is the wife of Matthew and the mother of Chelsee, Rachel, and Josiah. She lives on the plains of Colorado, where she is active in the women's, children's, and counseling ministries at Grace Bible Church in Brush. Brandi received her training through LifeOverCoffee.com Mastermind Program.