A Strong Appeal to Disciple Your Wife
One of the most important responsibilities a man will ever have is the discipleship care of his wife. Apart from his affection for Christ and the attention that he provides for his soul, he does not have a more significant privilege.
You may want to read:
It is even more important than his job. Why? A job is a job–that's all. A job is a means to accomplish the practical necessities of life, but a job does not rank high on the list of the "most important things you will ever do in your life." The more critical things are the spiritual necessities of life.
No doubt, a job is a "spiritual" activity. It is one way a person can spread the fame of Jesus, of course. But Jesus was quick to take the air out of the over-importance of our jobs. He said it this way:
Therefore I tell you, do not be anxious about your life, what you will eat or what you will drink, nor about your body, what you will put on. Is not life more than food, and the body more than clothing? Look at the birds of the air: they neither sow nor reap nor gather into barns, and yet your heavenly Father feeds them. Are you not of more value than they?

And which of you by being anxious can add a single hour to his span of life? And why are you anxious about clothing? Consider the lilies of the field, how they grow: they neither toil nor spin, yet I tell you, even Solomon in all his glory was not arrayed like one of these.

But if God so clothes the grass of the field, which today is alive and tomorrow is thrown into the oven, will he not much more clothe you, O you of little faith? Therefore do not be anxious, saying, "What shall we eat?" or "What shall we drink?" or "What shall we wear?"

For the Gentiles seek after all these things, and your heavenly Father knows that you need them all. But seek first the kingdom of God and his righteousness, and all these things will be added to you (Matthew 6:25-33).

Work Is a Means to an End
If a man says, "I have a responsibility to provide for my family through my job," that is good. But if he uses that mantra as a way to justify the neglect of the spiritual needs of his family, then he is outside the teaching of God's Word.
Jesus put a man's job in its proper place. There are several good points you can draw from His view. Here are two of them.
God Provides – While we have a call not to be lazy and provide for our families, we also possess an underlying confidence that God will take care of us, especially when there are challenges in providing for our family.
Too many men make too much of their jobs as they wrap their identities and sense of worth around what they do "for a living." What they should be doing for a living is much more significant than working nine-to-five.
We pursue work not to find ourselves but to create a means to put God's name on display. Your job works for you, not the other way around. There is no need to be job-centered. This worldview frees you to remove the accent mark from an over-important view of vocation while releasing you to do greater things in God's kingdom.
God's Purpose – Jesus is releasing the working man and woman from worrying while calling them to focus on matters of a spiritual nature like building God's kingdom, not a personal empire.
Work provides a means for food and shelter, which allows the worker the opportunity to think about other possibilities. With work not being the center of his universe, he can fulfill his strategies to make God's name great by seeking His kingdom first of all.
The common sense starting place for kingdom pursuits is building up those who are closest to you. The order is simple: (1) you, (2) your wife, (3) your children (if you have them), (4) and others.
Paul said it would be better if you didn't have a wife (and kids, by implication), but God does not call everyone to singleness. If you do have a wife and children, it would be unbiblical to neglect the spiritual well-being of your family.
How To Disciple Your Wife
We are now back to my original point: One of the most important jobs a man will ever have is the discipleship care of his wife. The reason she is "next in line" to receive his attention is that she is an extension of himself.
In the same way, husbands should love their wives as their own bodies. He who loves his wife loves himself. For no one ever hated his own flesh, but nourishes and cherishes it, just as Christ does the church (Ephesians 5:28-29).
The biblical husband would not neglect the spiritual nourishment of his "whole self," which includes his wife. If he did overlook the soul-care of his wife, it would be like depriving his body of food. This worldview makes her spiritual growth and biblical maturity vital to him.
When you think about caring for your wife, what do you think? How do you do it? I suppose if you polled one hundred Christian husbands and asked them how they discipled their wives, most of them would say some of these things.
We pray together.
We read the Bible together.
We work through books together.
We talk about God together.
We "go to church" together.
I pray for my wife.
These ideas are good, and they can serve real spiritual needs in a wife's life. But this list has holes in it. For example, you can go through countless books together with your wife and not experience transformation.
"Going to church," reading the Bible, and praying together barely goes beyond the surface of your lives. It fails to reach your wife's heart adequately. The list is good for general things to do, but there must be a more comprehensive plan.
Unpacking Your Wife
Likewise, husbands, live with your wives in an understanding way, showing honor to the woman as the weaker vessel, since they are heirs with you of the grace of life, so that your prayers may not be hindered (1 Peter 3:7).
You get the sense of a more comprehensive plan in Peter's words to husbands, especially his use of the word "understanding." That word has a depth to it. That word implies your wife needs to be discovered, excavated, and assessed from within her soul. Though it may be a bit dramatic, I have explained this idea this way to some husbands that I've counseled in the past.
Dear Husband,

Your job is to take your wife by the hand and walk her down into her heart. It's a dangerous journey, but one that needs your courage, grace, and leadership.

Once you both get inside her soul, you walk around for as long as you need. Your job is to ask a lot of questions. Be careful about making assumptions, judgments, or criticizing what you see. That reaction will shut her down.

For example, you may discern something in her and point to it and ask, "What is that? Explain that to me?" You may probe in another area, asking specific questions that pertain to how she thinks and processes things.

Be brave. Be daring. Be a humble and gracious leader. The more you walk around in her heart, the more you will understand her. And, the more you know her, the more you will be able to serve her. John said of Jesus, (He did not need anyone) to bear witness about people, for he himself knew what was in them. Cf. John 2:25

Nobody needed to tell Jesus what was in people, because He knows folks quite well. Your retort could be, "I'm not Jesus" and you are correct. You are not the Savior. That is why I'm appealing to you to get help from her.

Don't assume–ask. Your wife is your helper (Genesis 2:18). Ask her to help you so that you can help her. As you do your "walkabout in her heart," ask her what you don't know. Get her to explain herself to you. Understand your wife. It may be a dangerous journey, but it's a satisfying one that will reward both of you for many years to come.

Discipling Your Wife Illustrated
To give you an illustration of what I'm talking about, I'll share with you something we have historically done in our marriage.
Lucia goes to a ladies small group. She meets with them every so often. That meeting provides an opportunity for us to talk. Before she goes, I ask two questions that cover the meeting and her soul.
Functional Question: What are some things you would like to accomplish in your meeting?
Ontological Question: What are some things going on in your heart regarding the meeting or individuals in the group?
Did you pick up on the two types of questions and the two levels in which they point? The first question is a practical, functional, operational question—what are some things you want to do at the meeting?
The second question is about her heart and how she may or may not be struggling with the meeting or with any of the ladies in her small group. Perhaps she wants to speak the "truth in love" with one of the ladies.
The second question helps me to know any fears that she may have regarding some of the things she wants to accomplish. Specifically, was she struggling with fear of man (Proverbs 29:25) as she thought about the courage or boldness she would need to ask probing questions?
Perchance she had some inhibitions about the meeting or hidden sinful attitudes toward others, I want to walk with her about them. There would be no way of knowing what was going on in her heart without asking her, which is why the second question is a soul-searching question.
After she arrives home from the meeting, we spend time "debriefing" about the gathering. She shares a lot of the functional aspects of the group–what they talked about and so forth. And we talk about her heart issues too.
I want to know what she did (function) and how she processed what happened (heart level). We live in two worlds, and both worlds need exploring–the functional behavioral realities and the inward heart elements.
Vulnerable Women
One of the things that can hinder this kind of reciprocal discussion between a husband and his wife is the wife's unwillingness to be exposed to her husband. If she is not vulnerable, he will not be able to go with her on their "heart exploration."
I suppose some wives will read thus far and somewhat gnarl up inside. They don't feel the freedom to be that open with their inward thoughts, especially to their husbands. There can be several reasons for this.
She has a weak relationship with God. In her mind, God is not more significant than her husband (Romans 8:31).
She has had bad experiences, e.g., from a difficult dad who was mean to her. Her experience motivates her to shut down when someone seeks to pry into her life, even if it's her husband.
She's never had an example of what it's like to be open, honest, transparent, and vulnerable about all things in her life.
She is a private person who has not been completely freed by the gospel. While the gospel powerfully triumphs over our sin, she is still not "more than a conqueror," choosing to hide behind shyness and fear.
Her husband has not created a context of grace in the home that is conducive to the unveiling of her heart.
The last point was the issue in our home. I was super insensitive to my wife. Through my harsh words, I was shutting her down, not providing a context that released her to "spread her wings and fly" in the safety of a grace-filled home.
The analogy we have used is the "buffalo and the butterfly." Guess my role? Yep, I was the one "stomping and snorting" through the house. She was the delicate and dainty butterfly that was shriveling up by the day.
It was when I came to terms with the gospel that I began to realize my insensitivity. I was not loving enough to probe the soul of my wife the way my Savior penetrated my soul. I was not cooperating with God in the sanctification goals that He had for my wife.
He gave her to me, and she became part of me, but I was treating her as though she was an anomaly that did not belong in my body–no one ever hated his flesh, but I did "hate me" by my insensitive actions toward my wife.
As God motivated me to create a context of grace in our home, she had to step into that context of grace to benefit from it. It was not all on me. It was on both of us. We both needed to change.
By the grace of God, we did. Now, caring for my wife is more in-depth and more comprehensive than the standard Bible reading plan and praying now and then Christian expectations.
Caring for my wife involves taking the Word of God and prayerfully bringing a particular application to a unique person. In this case, it is my wife. God does not give us cookie-cutter care, and He does not want us to do that. We're caring for unique souls that the Savior died to restore. He gives unique, customized attention to His children, and we should do similarly.
To use an analogy—you're not restoring just any car; you're restoring a specific vehicle that is different from any other car in the junkyard. Your wife was rescued from the junk heap of humanity and placed in the body of Christ. And, God gave her to you. To cooperate with God in the restoration of your wife is one of your highest callings.
Need More Help?
If you want to learn more from us, you may search this site for thousands of resources—articles, podcasts, videos, graphics, and more. Please spend time studying the ones that interest you. They are free.
If you want to talk to us, we have private forums for those who support this ministry financially. Please consider supporting us here if you would like to help us keep our resources free.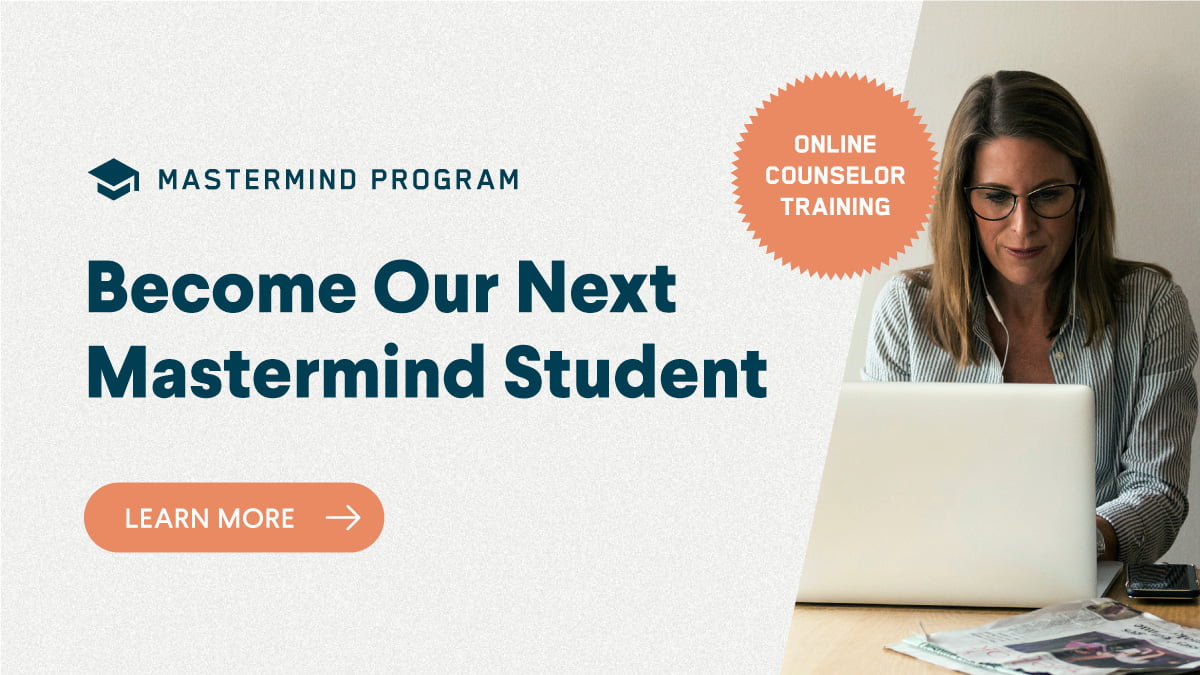 Filed Under:

Rick launched the Life Over Coffee global training network in 2008 to bring hope and help for you and others by creating resources that spark conversations for transformation. His primary responsibilities are resource creation and leadership development, which he does through speaking, writing, podcasting, and educating.
In 1990 he earned a BA in Theology and, in 1991, a BS in Education. In 1993, he received his ordination into Christian ministry, and in 2000 he graduated with an MA in Counseling from The Master's University. In 2006 he was recognized as a Fellow of the Association of Certified Biblical Counselors (ACBC).