How to Use Your Imagination to Help People Love God
Creatively loving, encouraging, admonishing, comforting, serving, and even forgiving one another begins with a godly use of imagination. How are you using your imagination to help others love God?
I woke up last night following a nightmare of my family caught in a tragedy. It was one of those vivid dreams where you are sure it was real for some time even after waking up. Usually, my reaction to these situations, once my mind is calmed down, is to figure out the fastest way back to sleep, but last night the Lord directed my thoughts to those people who have endured my nightmare in real life. I prayed that God would give me more vivid nightmares if that's what it took to help me imagine the lives of those struck with great suffering.
You may want to read:
Considering Like Jesus
Imagination seems to be one of the least used tools in the lives of Christians that I meet. Those who "imagine" God working in mighty ways are often cast aside as unrealistic or idealistic.
People routinely respond to the factual circumstances of the world as if they are the most real things in the universe when the Bible says that the things that are most real are the things we cannot see with natural eyes (2 Corinthians 4:18).
Contrary to the culture's thinking, the Scriptures show us that imagination is a powerful force that can be used either to boost self-confidence (Proverbs 18:11; 1 Corinthians 8:2) or confidence in God (1 Corinthians 2:9; Ephesians 3:20).

There are several passages in the Bible that use the word "imagine" or "imagination, " but we should think more broadly than that. Perhaps one of the best words to use as a pivot point for applying imagination to the Christian life is the word "consider."
When Jesus instructs His hearers to "consider the lilies of the field, how they grow; they neither toil nor spin, yet I tell you, even Solomon in all his glory was not arrayed like one of these" (Matthew 6:28-29), He intends that we use our imagination.
How did the lilies get to be more beautiful in appearance than even the wealthiest and most opulent man who ever lived? We're supposed to imagine the level of detailed care involved for God to have planned out and then executed His plan to make these flowers so beautiful that we can truly appreciate God's excellent care for His kids who are often tempted to be anxious.
When the apostle Paul says, "So you also must consider yourselves dead to sin and alive to God in Christ Jesus" (Romans 6:11), he means for us to use our imagination. We are to imagine what it would look like if we were truly dead to sin and it had no control over us because of the life of God in us.
What if you considered things the way Jesus and Paul suggest?
What specific things would you stop doing?
What specific things would you start doing?
What would an ordinary day look like in your life?
Imagine it and then use the faith that God supplies to live like that.

Consider Your Friend
When the author of Hebrews says "Consider him who endured from sinners such hostility against himself, so that you may not grow weary or fainthearted" (Hebrews 12:3), he means for us to use our imagination and make a comparison between how Jesus suffered mistreatment and how we experience it.
We are supposed to wonder what it was like for Him and what was His motivation and His fuel. Only after we use our imagination to get a fuller appreciation for what it was like for the Creator of the universe to be abused by His creation that we gain the motivation we need through the gospel to prevent weariness and a desire to quit.
As we train our imagination to work for the Kingdom rather than for our flesh, we receive other benefits as well, especially in how we might live out the one-another commands.
A prominent place to start is Hebrews 10:24 where we are commanded to "consider how to stir up one another to love and good works." Imagination is our helper because not everyone we know will be stirred up in quite the same way that we are. Think about your friend, spouse, child, or parent.
What kinds of things do they pursue?
What is it that they love?
What motivates them to act under normal circumstances?
How could you present a current problem or need to them in such a way that the gospel's demands of them are more vivid than they would be to a general person?
These are some of the ways I hope my vivid nightmare will produce in me as I try to comfort those who are dealing with situations I have not faced in real life.
We are not supposed to read the Bible like we read the newspaper. Be creative about using your imagination with the Scriptures. It will help you grow in love, grace, and discernment more than you can imagine.
Need More Help?
If you want to learn more from us, you may search this site for thousands of resources—articles, podcasts, videos, graphics, and more. Please spend time studying the ones that interest you. They are free.
If you want to talk to us, we have private forums for those who support this ministry financially. Please consider supporting us here if you would like to help us keep our resources free.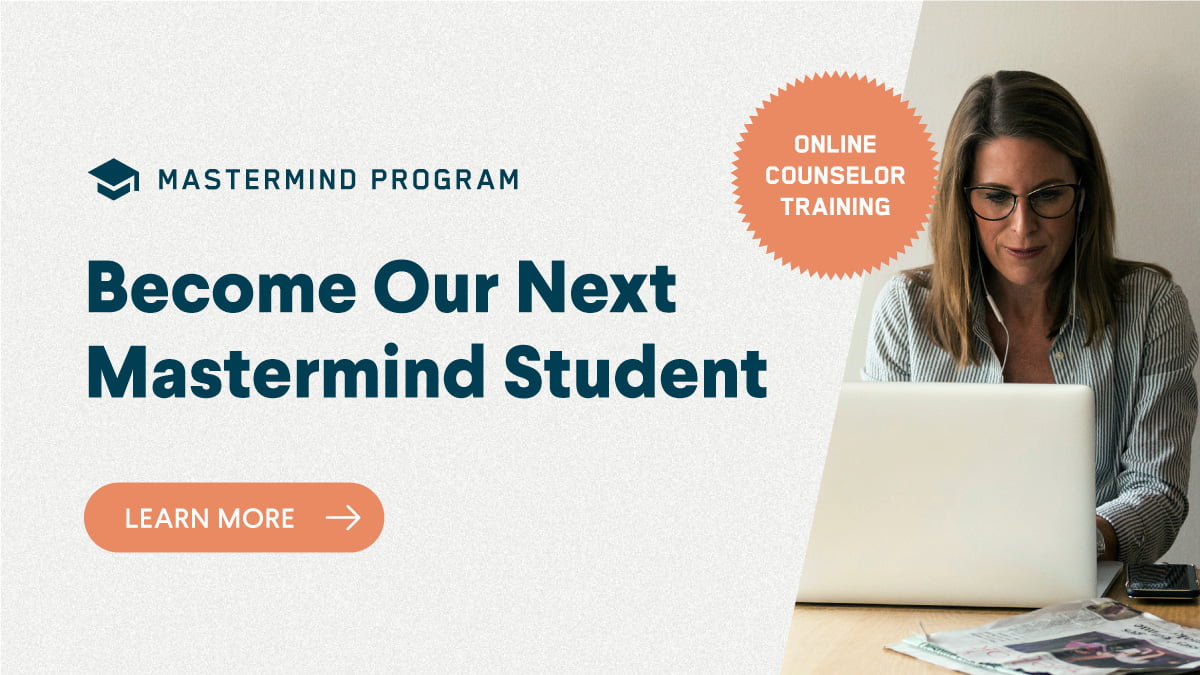 Filed Under: