When You Give More Than Money, You're More Like Christ
When most folks think about giving, they automatically default to money. It makes sense because money is vital to living well in God's world. But if money is the only thing we think about regarding giving, we will miss out on some of the most incredible life experiences we could have. God is calling all believers to a level of generosity that touches every sphere of our lives, not just our finances. When we get to this generous place with our walk with the Lord, we are about as Christlike as we can become.
You may want to read:
A Giving Story
Biff and Bert went to their local church meeting on Sunday and heard a message on giving. It was a well-exegeted, well-crafted, and well-delivered sermon. Biff decided to write a check for $100 to give to the church. Bert chose not to write a check. What if I told you that both men responded wrongly to the sermon? There was something amiss, though it was not discernible to the human eye. Jesus talked about the possibility of missing the point of giving this way, "This people honors me with their lips, but their heart is far from me" (Matthew 15:8).
Jesus nailed it. He got to the root of the problem, or better said, He got to the heart of the problem. Because God owns everything, our giving cannot be primarily about the gifts we give. Perhaps thinking about it this way will help: what do you give a person who owns everything? The Lord is not mainly interested in our stuff since our stuff is not our stuff. Our hearts matter the most to God, and it's our hearts that He wants for us. Neither Biff nor Bert had submitted their hearts to the Lord, the Owner of all things. (I am pretending for this article that Biff's motives were wrong.)
The earth is the Lord's and the fullness thereof, the world, and those who dwell therein (Psalm 24:1).
A Giving Heart
The quantity or the kind of gift is not the primary thing that matters the most to the Lord. What matters most is the heart behind the gift, whether we're talking about money or anything else we can give. Think about a gift exchange at Christmas with your family. Which would be more meaningful?
Receiving a gift from someone who genuinely loved you and put thought into the present.
Receiving a gift from someone because the gift exchange is a family tradition; it is what you do.
The primary purpose of all giving is to glorify God by demonstrating His love through us to others. I have received both gifts, one given out of love and one that was handed out because it was a "rote tradition." If a person cares for me, has thought about me, and offers a gift born out of affection and thoughtfulness, the gift is not as vital as the giver's heart for me. Knowing that person love me becomes the most relevant point of emphasis because it is the giving from a generous heart that the Father wants to receive from us. He wants captured and grateful hearts, not rote givers or traditionalists who give their money because it is part of their religious experience. One of the best ways to put God's name on display in your family or local church is by creating a culture of generosity that moves beyond the limitations of money.

A Generous Giver
For even the Son of Man came not to be served but to serve, and to give his life as a ransom for many (Mark 10:45).
Christ generously gave His all to us—a concise way of communicating the gospel. A generous giver is a person who understands this gospel definition. One of the most potent implications of the gospel is the idea of giving: the Son of Man came with one intention: to die on the cross. All of our collective wealth belongs to God. None of us truly own anything. We are stewards of the gift of life and all the things in our lives. Concerning money, we are merely administrators of God's wealth. It is our privilege and honor to be as generous with God's money as He is generous with us. Did you know that our generosity is an excellent assessment tool to diagnose our understanding of the gospel?
The generous giver understands that he owns nothing, deserves nothing, and needs mercy from our great God (Luke 7:47). He also understands that he has been the recipient of God's most extraordinary kindness, which is forgiveness of sins. Based on this understanding, he is proportionally generous with all he has the power to give. He is motivated to do unto others as God has done unto him. That is the heart of gospel-centered and gospel-motivated giving. A person who does not understand or live in this kind of grace will stunt his growth in Christ. You cannot grow in grace if you're not growing in generosity. The term ungenerous Christian is an oxymoron. Gospel-centered Christians are constantly seeking the good of others.
No Generous Borders
Generosity is a way of life for Christians. This view of giving goes beyond our wallets and checkbooks. Let me share a few categories that I hope will help us to assess ourselves to see how well we live out gospel generosity.
Money: I have already spoken about this, but let me add one more point. The New Testament does not require or expect a person to give a tithe. Tithing in the Old Testament was much more than ten percent. When all the expected giving was added for the Old Testament giver, it could go beyond twenty-three percent of his annual wealth. Ten percent is an excellent starting place but not the limit of one's financial giving. Be careful not to limit God in this area unwittingly.
Time: Our time is something else we do not own. There is no such thing as "my time." It's all God's time. He created time and placed us in it to use for His glory. Our job is to steward God's time in such a way as to make His name great. He did not give us time or money to lavish upon ourselves. Time and money are gifts from the Father that we steward so the gospel can go all over our neighborhoods and beyond. Our temptation is to take God's time and money and use it as though He has nothing to do with it. We can forget God. Our time and money turn on us and creates discontentment when we use them selfishly.
The most satisfied people you'll ever meet are folks who spend their time and money in ways that build up God's name in their sphere of influence. If we use time or money in any other way, we will grow increasingly dissatisfied while trying to get more and more, as though more is the answer. Giving is God's answer to a thankful heart. Side note on the gift of rest: stewarding time does not mean you don't rest or have fun for the glory of God. Some people have not been good stewards of their time by not resting when taking a break would have been the best thing for them to do.
And he said to them, "Come away by yourselves to a desolate place and rest a while." For many were coming and going, and they had no leisure even to eat (Mark 6:31).

Spouse: Few gifts from God are more significant than a spouse. Spouses have the enormous privilege of laying down their lives for their mates. The biblical teaching could not be more transparent. Our spouses are co-heirs or co-inheritors of this gift called the grace of life. We are partners with the privilege to put God's name on display in incredible ways through our covenantal partnerships. The gospel-centered man or woman understands this and always seeks to pour themselves into their spouses. Christ, who was in the form of God, became a servant so people could be saved (Philippians 2:6-7). According to Ephesians 5:25, a husband is a picture of Christ, and the wife is a picture of His church. Together, they have the fantastic privilege of generously giving themselves to each other, which becomes a striking picture for a confused world.
Husbands, love your wives, as Christ loved the church and gave himself up for her (Ephesians 5:25).

Likewise, husbands, live with your wives in an understanding way, showing honor to the woman as the weaker vessel, since they are heirs with you of the grace of life, so that your prayers may not be hindered (1 Peter 3:7).
Stuff: Our mobile devices are not ours. Neither is our computer, car, home, clothes, makeup, or anything else we may think we own. Our stuff is not our stuff. Our kids have heard all their young lives, "Your toys are not your toys. Your toys are God's toys. Everything belongs to God. You have a responsibility to take care of God's stuff." That mantra never changes. Even when we are old, our big boy toys are not our toys. They belong to God. We came into this world naked and will leave the same way (Job 1:21). Whatever we gain while in this world is a gift from God. It's all His. It is up to us how we use it. Enjoy it! Yes, don't feel ashamed or guilty because you enjoy God's stuff. But never forget where it came from and who owns it. And don't forget its primary purpose, which is to put God's name on display.
Children: Perhaps you are the joyful steward of these gifts from God. If so, how many do you have? God has given us three gifts through Lucia. I tell them often that they are our gifts from God. He gave them to us to take care of, to steward. They are our third highest responsibility. Outside of my walk with God and my call to learn, love, lead, and serve my wife, our children are our most incredible privilege regarding stewarding God's gifts. This opportunity is fantastic. It is stunning to be entrusted with three souls to model Christ before while seeking to lead them to Him. To be the primary shaping influence over their lives is a high honor.
Wisdom: We all have a story, an experience, a life. God has guided us through a few toils and snares. The longer we live, the more we will experience. The highs and lows make up our lives; we are to steward them for God's glory. One of the best ways we can steward the gift of life is by sharing our experiences and wisdom with fellow travelers. Sharing wisdom is not just for the biblically trained (John 4:29). If you have the Spirit, you're a Spirit-illuminated person whom God has called to share with another human what He has taught you. Don't ever think you don't have a voice for God. Use it. Speak up. Steward the gift. Tell others about your experience with the King.
Christians Are Generous
For you know the grace of our Lord Jesus Christ, that though he was rich, yet for your sake, he became poor, so that you by his poverty might become rich (2 Corinthians 8:9).
Christian generosity is not an oxymoron. It is how God intended things to be. The more you understand the gift of Christ to you, the more you will be a generous giver, whether with your money, time, spouse, stuff, children, wisdom, or any other thing God has given you to steward. My prayer for the folks who stumble upon this piece is that 2 Corinthians 8:9 becomes the gospel-motivated message that grips their hearts. How has the gospel gripped your heart? Are you a generous Christian?
Call to Action
What would those who know you the best say about your generosity with money?
What would those who know you the best say about your generosity with time?
What are your spouse's thoughts about your generosity toward them if you are married?
What one thing do you have that you need to change from using it selfishly to using it for God's fame?
What do your children think about how you steward them for God's glory and their good?
In what ways do you intentionally share your wisdom with others?
What are some other areas where you need to rethink generosity?
Need More Help?
If you want to learn more from us, you may search this site for thousands of resources—articles, podcasts, videos, graphics, and more. Please spend time studying the ones that interest you. They are free.
If you want to talk to us, we have private forums for those who support this ministry financially. Please support us here if you want to help us keep our resources free.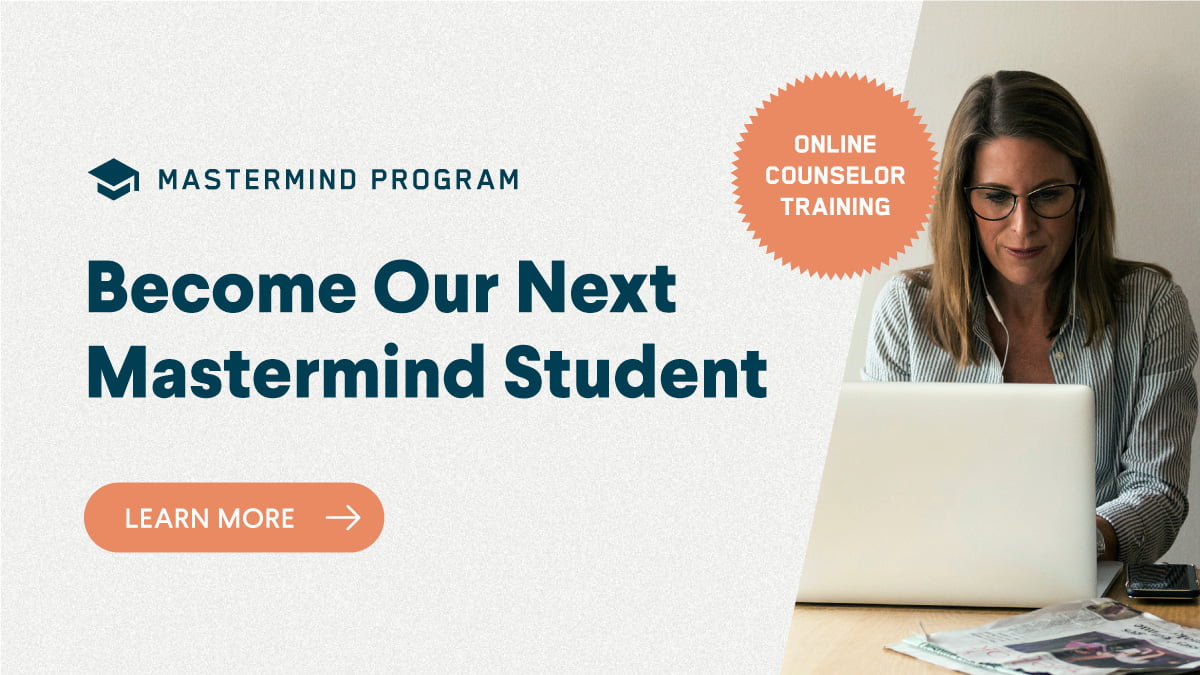 Filed Under:

Rick launched the Life Over Coffee global training network in 2008 to bring hope and help for you and others by creating resources that spark conversations for transformation. His primary responsibilities are resource creation and leadership development, which he does through speaking, writing, podcasting, and educating.
In 1990 he earned a BA in Theology and, in 1991, a BS in Education. In 1993, he received his ordination into Christian ministry, and in 2000 he graduated with an MA in Counseling from The Master's University. In 2006 he was recognized as a Fellow of the Association of Certified Biblical Counselors (ACBC).