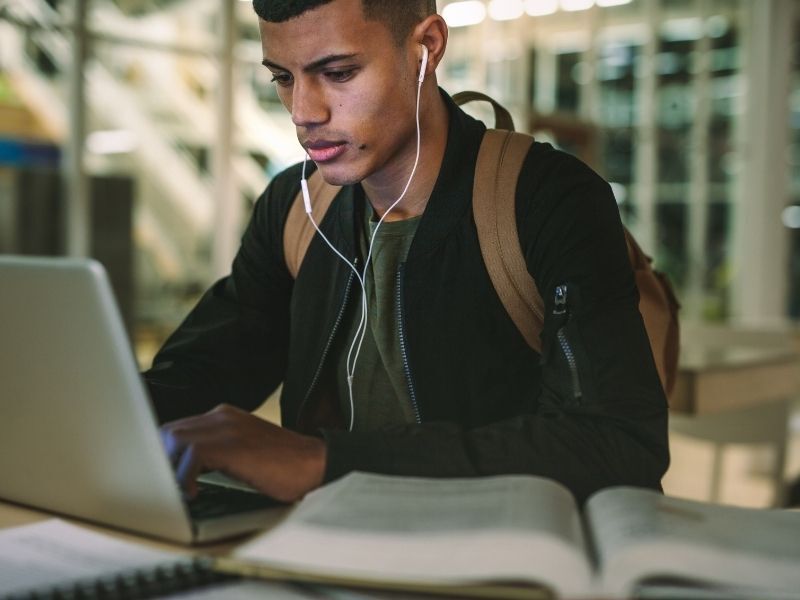 Course Structure and Cost
Let's take a look at the structure of the Mastermind Program and the cost. I'll explain each element in a question-and-answer format. If you have additional questions, there will be a place for you to ask them after you work through all the steps of this LMS.
Why should I not take this program? – The Mastermind Program is a leadership course, not for "counselees" or those who try to use it as an alternative to counseling. People do not quit because it's beyond their intellectual ability. They leave because of one of the following reasons:
Lack of proper personal discipline. It requires discipline: If you are not skilled in time management or procrastinate, you will not be able to do this program.
Lack of skill in application. It stretches you mentally: We will challenge you to practically apply the Bible to everyday situations. It is one thing to know and be awed by God's omnipresence, for example. Still, it's a different matter to understand how to practically connect sound doctrine, such as omnipresence, to a person struggling with problems.
Lack of adequate time management skills.
Lacks an unwavering passion for helping individuals.
Not "in faith" for the process.
They procrastinate.
When may I begin? – If you are a supporter, you may start any time after submitting your $100 non-refundable payment for the first prerequisite course. It is self-paced, so you pick your start time.
May I take a break or stop at any time? – You may stop at any time. Our program is an integrity program in that we trust each other. If a person becomes sick, needs to take a break for any reason, or does not want to continue, they can stop. There are no penalties for pausing or stopping.
What are the prerequisite courses 1, 2, and 3? – Some students have started the Mastermind Program only to realize it was too much, or they did not have the time to do it the right way, or for some other reason, they had to stop. We developed three prerequisite courses so they could "try" the Mastermind Program without committing to the entire course. These three courses are the first three blocks of the 48-block Mastermind Program. After you complete the prerequisites, you can choose to enter the semester aspect, which is nine blocks per semester.
What is the financial cost? – Each prerequisite course is $100. If you want to continue, you will progress to the second and third prerequisite courses at $100 per prerequisite. The five semesters are $250 apiece, plus $100 per month for ongoing, interactive coaching from your supervisors. This monthly supervision fee starts after the first 30 days of enrolling in semester one. (There is no supervision fee for the prerequisite courses—only after you enter the first semester.) Also, you must be a supporting member to be a student, a requirement for interactive supervision.
Why is there a $100 recurring billing? – We pay our supervisors to train you. A $100 per month payment begins 30 days after you purchase the first semester—not the three prerequisites—and lasts for that semester unless you quit or pause, as outlined previously. If you stop the program or take a break, you must notify us to let us know you want to end the recurring billing. Anything you have paid is not refundable.
Are there any refunds? – No.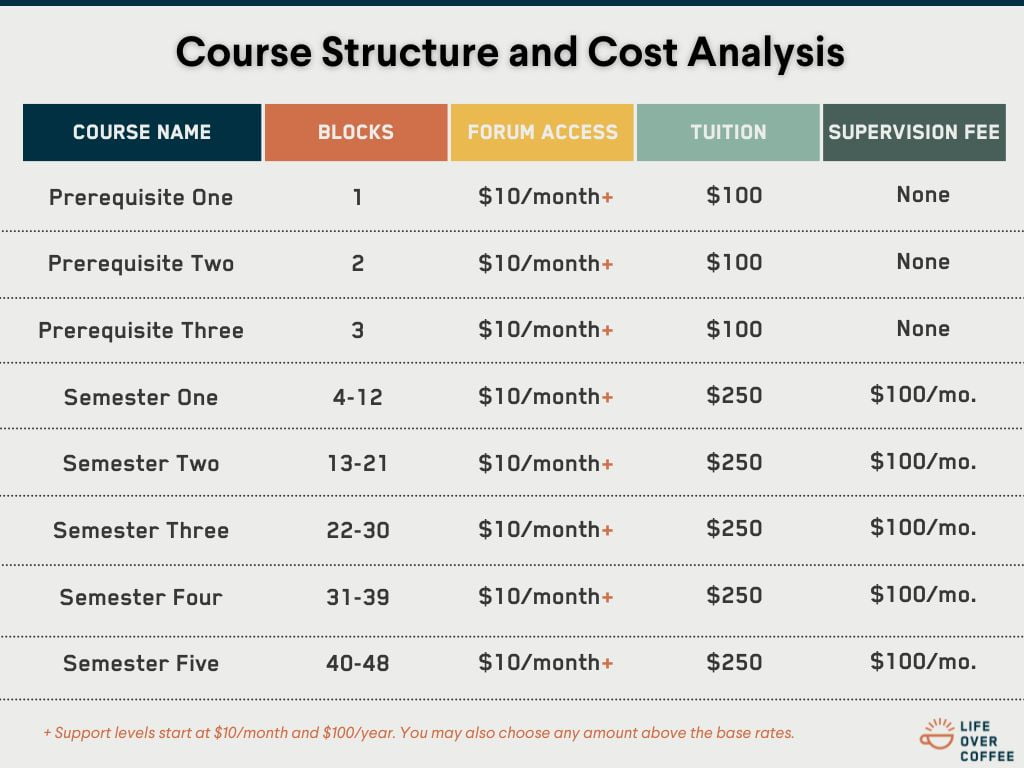 What would be a ballpark time estimate? – Typically, the time commitment is approximately five to ten hours weekly. It is difficult to fully capture how much time you spend "doing the program" because a lot of time happens while doing other things. Here are a few examples:
You're listening to the audio assignments on the way to work or while running errands.
You're thinking through case studies on a walk, a run, or shopping.
You're responding to Systematic Theology (ST) during lunch breaks at work.
Regarding "dedicated desk time," you're probably talking about five to ten hours a week. We recommend you set up a specific time to do your coursework while finding those spots, as outlined above, to capture as much time as you need to do the program well.
You will need (1) passion for the work, (2) personal discipline, (3) time management skills, (4) biblical habituations, and (5) an organized mind. These five things are essential if you want to counsel well. Every skilled and seasoned disciple/counselor has mastered those disciplines.
Does this training program qualify for certification? – Yes. We help the student identify strengths, weaknesses, and possible results that manifest into the full measure of what they can be as Christians. At the end of the program, we give one of four certifications that mirror where they are on the discipleship spectrum.
Certification IV – Discipler: Mentor, Friend, Soul-Care Provider, Companion, Advisor
Certification III – Leader, Guide, Ability To Replicate, Small Group Leader, Teacher
Certification II – Informal, Competent Counselor in Some Counseling Situations
Certification I – Formal Counselor, Personal-Relational-Familial-Situational Counselor, Complex Cases