A Cool Idea To Do On Your Birthday
Celebrating a birthday is fun. Each family has their birthday tradition. For the past few years, we have been celebrating our family birthdays this way. We call them birthday adventures.
Lucia's birthday is on the 23rd of this month. It is one of the five times a year we have what we call our Birthday Adventure Week–a week-long celebration of a family member's life. This article is a practical explanation of how we do it–a different kind of piece from what I usually produce.
Why a Birthday Adventure?
Birthday parties are usually all about the kids, but with a birthday freebie adventure week, your whole family (parents, too!) can celebrate together. One of the beauties of it is that the celebration can go on during the week or the whole birthday month.
It's simple.
You probably have already signed up for free birthday stuff from your favorite restaurants and shops. In this adventure, you sign up for several birthday freebies, and throughout the month, you make your way from place to place, enjoying the birthday treats together. It's like a treasure hunt or a progressive dinner where free (or heavily discounted) goodies are the prize.
You can make the most of all of the birthdays in your family by starting an inexpensive tradition that creates great family memories.
The adventure is easy to do, but it does require a little bit of planning to research who is offering what in your area and to register online for free birthday stuff. Read on for some quick ways to find them.
The good news is you only have to register once for all the birthday offers and coupons to land in our inbox each year.
Every business with a birthday club offers something different. Some offer free stuff; others have BOGO (buy one, get one) deals, but no matter what the offer, you can feed the entire family for a fraction of what you would usually spend.
Some businesses offer freebies only on the day of your birthday, but most of them will let you come in for a gift anytime during your birthday month, which makes the birthday freebie adventure flexible to your lifestyle and schedule.
Some treats are only for kids 12 and younger, while others are for any age.
Our family of five began doing birthday freebie adventures a few years ago. Now, our kids not only expect it, but they start talking about the big adventure weeks ahead of time.
We do our adventure in a series of outings during the birthday week, which can be before and after the actual birthday.
Typically, if it's a convenient day, the entire family goes on a big birthday adventure.
Then on other days throughout the birthday week, my wife and I take turns going on treat runs with the birthday person. These private moments make excellent one-on-one parent/child time, as well as a fun break during the day or night.

How We Do It
#1: Research Freebies and Deals
A few weeks before your birthday, go online to find businesses in your area that offer free or nearly free birthday coupons.
Most of them will have an online club or newsletter sign-up to join, while others just say, "Stop in on your birthday and receive (insert treat here)"
Do an Internet search for "birthday freebies" along with the name of your town or neighborhood. Here are some resources for finding treats in the United States, the United Kingdom, and Australia.
Find deals in your area and sign up via email.
Note: Check the age restrictions when you do the sign-ups since some are for young kids, while others require you to be 13 or older.
To save time, sign up all the members of your family at once. Some sites even let you register as a family. Once you register, you may receive a welcome email with a bonus treat or deal. That's another reason to sign up ahead of time: extra treats the month preceding your birthday!
You only need to register each person once. After you do the initial sign-up, each year a couple of weeks in advance, do a quick check of your favorite "deal website" to see if they added anything to the list.
Don't expect your birthday freebie adventure to be a regular (ahem, healthy) balanced meal. The food you eat will be as random as the coupons you print off and the types of restaurants in your city.
This adventure falls into the category of cheat days. If you are health-conscious, I recommend a jogging or hiking adventure proportional to the number of calories you consume during the birthday week!
By the way, not all birthday goodies are food. Some places offer discounts, free birthday "money," or free activity, like bowling. Take full advantage of all the fun that's out there!
#2: Print Your Deals and Map Your Route
On the first day of a birthday month, you should start receiving coupons by email.
You'll also get them during the week of the big day.
Print your coupons out as they come in.
Once you have a substantial number of deals or a few days before birthday week (whichever comes first), have family time to organize your treats.
Some restaurants will have BOGO or get one if you buy something of equal or greater value.
Decide how much BOGO you want to do during the planning.
Divide your coupons out by expiration date, location, or both.
We typically put all of the treats we want or need to do on the actual birthday in one pile while dividing the rest by location.
Then separate the location pile into different days and put them in order.
For example, if there's a main road in your town with a lot of restaurants, begin on one end of that road and go to each restaurant in order. If you do your preparations, all you have to do on your birthday is enjoy the fruits of your research.
#3: Gather Your Treats
As I previously mentioned, we do the big treat hunt as a family on the birthday and take turns with special outings during birthday week.
Here's a sample plan for the adventure on the birthday.
Grab your family, coupons, a little money, and head out for your birthday road trip. Take a camera, too, so that you can capture those family moments.
Pull up to the store, enter, and get your free item. In some instances, you'll have to eat in the store. Others will let you take it to go. In those cases, we toss the treat in the back of our van for the kids and go to the next stop.
Tip: Bring along a cooler or insulated bag to help keep things hot or cold if you're going to be out for a few hours.
Here's one thing to add to your birthday adventure: Every few stops, give the birthday honoree a gift to open while you enjoy your free food together. We take a few inexpensive gifts for the birthday person to unwrap along the way–a progressive meal with a progressive gift opening.

Sample Treat List
Here is a breakdown of one of our birthday adventures. Each line includes all of the things we received at each stop. It also includes the entire week's adventure.
Two burritos—two cups of cheese sauce—chips—two sodas
12 donuts—coffee
Hamburger and fries
Burrito—drink—cheese sauce
Frappuccino
Salad—drink
Yogurt
Large pretzel
Car wash
Large cookie slice
Italian ice drink
Pizza slice
Free sub
Free sub
Free sub
Free sub
Sandwich—fruit
Salad
Eggs, bacon, pancakes
Eggs, bacon, pancakes
Hamburger and fries
Tater tots
Sundae
Milkshake
Donut and Mocha Coolatta
Total free: $157.08
Total expense: $37.19
Total fun: Priceless
Once you have all of your birthday goodies, enjoy them as a family in the vehicle, on a picnic, or for a special, eclectic dinner at home.
The beauty of the birthday adventure is the whole family participates and benefits. It also provides opportunities for humility, deferring, kindness, self-control, honoring, respect, and counting others more significant than others.
Plus, you get to do a lot of sharing. What better way to learn about sharing than by the mutual enjoyment of a double chocolate Frappuccino? Or, when you divide ten tater tots between 3 human tots?
Because sharing is a huge part of the birthday adventure, here's something else to share while enjoying your birthday adventure:
Share some of the things you appreciate about the guest of honor.
Whether it's a parent or child, share what you appreciate about the birthday person. Taking time to identify evidence of God's grace in each others' lives is always a time of mutual encouragement.
Some Final Thoughts
A birthday freebie adventure offers lots of opportunities to bond while gathering treats and sharing them with your family. It's an adventure you can have several times a year, once for every birthday in your family.
Each year's adventure can be a little different. What remains the same: everyone gets to celebrate each other and have lots of fun!
Need More Help?
If you want to learn more from us, you may search this site for thousands of resources—articles, podcasts, videos, graphics, and more. Please spend time studying the ones that interest you. They are free.
If you want to talk to us, we have private forums for those who support this ministry financially. Please consider supporting us here if you would like to help us keep our resources free.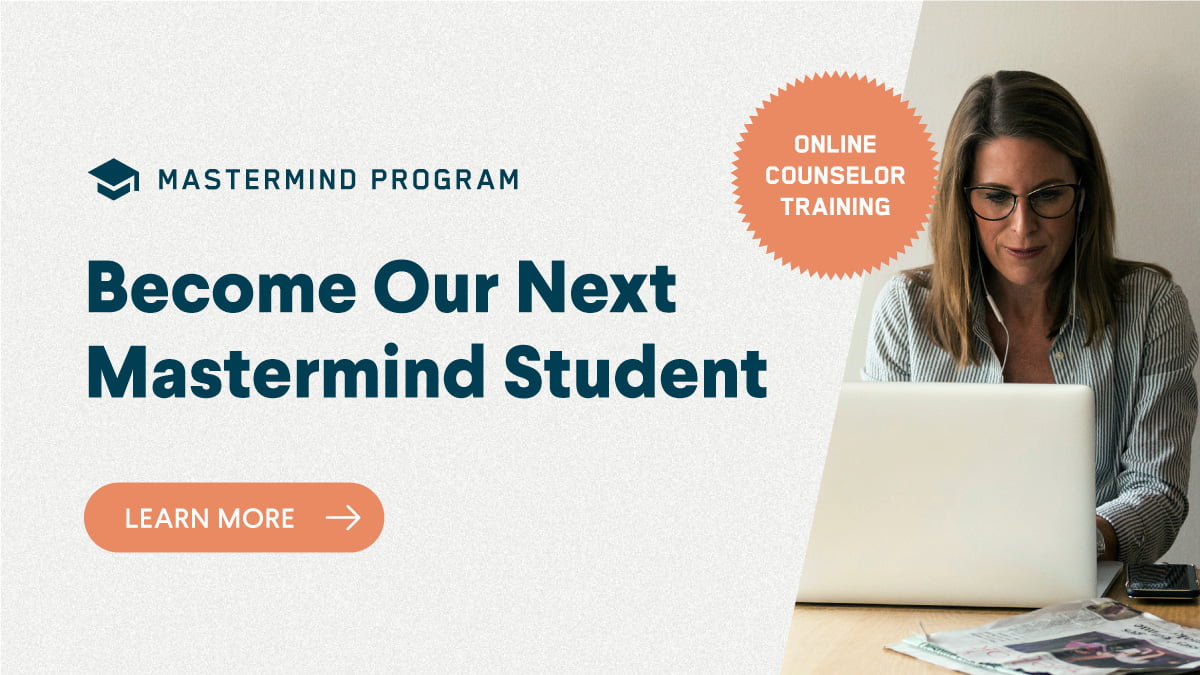 Filed Under:
Tagged:

Rick launched the Life Over Coffee global training network in 2008 to bring hope and help for you and others by creating resources that spark conversations for transformation. His primary responsibilities are resource creation and leadership development, which he does through speaking, writing, podcasting, and educating.
In 1990 he earned a BA in Theology and, in 1991, a BS in Education. In 1993, he received his ordination into Christian ministry, and in 2000 he graduated with an MA in Counseling from The Master's University. In 2006 he was recognized as a Fellow of the Association of Certified Biblical Counselors (ACBC).