Breaking the Bondage of People-Pleasing
God will fully receive anyone who accepts what Christ has done on their behalf. It's an incredible opportunity as Jesus takes all your sin and gives you His righteousness. But this gospel message is not practically transforming for everyone. Some Christians continue to live under the power of what others think about them.
You may want to read:
Mable has a hard time telling people "no." She is a self-described people-pleaser. She knows it, and she is frustrated because she is regularly doing things that she does not like. Each time someone approaches her at her church gatherings with a request to help, she has this running tape in her head that says, "Just say no."
She usually responds by pushing the pause button on the tape and promptly says "yes" to the request. Her frustration is growing in proportion to her responsibilities. It is so bad that she rarely has time for taking care of herself or other priorities.
As a side note, she has gained 30 pounds in the last three years. She said, tongue-in-cheek, that she would be over 300 pounds by the time she is 60 years old.
The reason for the weight gain is that she spends her evenings and weekends watching television until she falls asleep. Watching TV is her way of escaping. The overworked Christian leader runs to porn, while Mable indulges herself with an inordinate amount of binge TV watching.

Whose Opinion?
When we met for counseling, it was apparent that people's opinions controlled her. Mable cared way too much about what other people thought about her or what she thought they were thinking about her.
She said her primary motive in life was to make God's name great. I did not question her motive, though making God's name great was not truly representative of how Mable lives each day.
Truthfully, her day-to-day, practical theology was to make sure her name was in good standing with other people. Her human-centered way of maintaining people's good favor was to say "yes" whenever someone asked her for something.
Her "practical theology" was slowly breaking her down spiritually, mentally, emotionally, and physically. She has become an overweight, indulgent, frustrated Christian who is always "Johnny-on-the-spot" when there is a need in her church body.
Tethered To God
The goal for her is to be like Jesus rather than this delusional idea that she has in her mind. Christ was so connected to His Father that He was free to say "yes" or "no," depending on what a situation needed. The opinion that mattered most to Him was His Father's, and He knew He had that good opinion, which empowered Him to live in the Father's perfect pleasure.
And a voice came from heaven, "You are my beloved Son; with you, I am well pleased (Mark 1:11)."
This freedom released Jesus to be free to make decisions that were untethered from the pressures, manipulations, or (perceived) desires of other people, whether their desires were good or not. We see this illustrated when Mary and Martha came to Him, asking about their brother. They wanted Jesus to heal their brother, Lazarus.

Jesus, on the other hand, did not respond the way they wanted Him to answer them (John 11:6, 14-15). He was resting in the Father's favorable opinion of Him, which freed Him to make a clear-headed decision about the best course of action.
Mable is not living in that kind of freedom. She has broken shalom and does not benefit from peace the Father extends to His children through the gospel. "Gospel goodness" frees you from the manipulations of condemnation, as well as the inordinate craving to please others.
The Conflicted Heart
I drew Mable a picture during our time together. (You see it above.) She was splitting the motive of her heart between God and other people. At times, God controlled her heart, while at other times, people were in control of her decision-making.
Without question, she wanted to glorify God, but an evil habit had trapped her. It was the habituation to please others more than submitting to the Lord's power. She did not honestly believe she could say "no" to others and be free from the perceived condemnation (Romans 8:1). Mable had drifted from this basic gospel's standard: you're perfect in Christ.
Resting In Works
The gospel instructs us that our works would never merit any favor with God. It further teaches us that God is extremely pleased with the actions of His Son. He is so delighted with the works of His Son that He will fully accept anyone who accepts what Jesus has done.
Do you want God's pleasure? Accept the works of Christ as your own while rejecting any good quality that you think you have. Join Christ at the cross, believing He can save you from yourself while bringing you into good favor with His Father.
If you accept the works of the Son, the Father will be pleased with you. But it gets better: You do not have to strive to please God or others. This kind of gospel-centered thinking releases you to make God's name great through humble obedience that is not motivated by a desire to please Him (or anyone else) but by an active response to adore Him.
Call to Action
Are you free to say "yes" or "no" because you are resting in God's gospel goodness? If not, why not? (Perhaps you had evil shaping influences who "trained you" to work to please them, like a controlling father.)
Are your desires for obedience motivated by a heart of affection for what Christ has done? (Perhaps there is a sin in your past that has captured your heart to the point that you don't believe God can love you.)
What is it like to experience clear-headed decision-making because you are free from the burden to please God or others by your works? (Think about those whom you do not give that kind of control over you. Why are you free with them to say "no" but not free with others.)
Will you take some time this week to discuss these things with a friend, or a small group of friends? (Perhaps you would like to talk to us on our forums.)
Take all the time you need to study the graphics, watch the video, and read the other articles that I linked inside this one.
Need More Help?
If you want to learn more from us, you may search this site for thousands of resources—articles, podcasts, videos, graphics, and more. Please spend time studying the ones that interest you. They are free.
If you want to talk to us, we have private forums for those who support this ministry financially. Please consider supporting us here if you would like to help us keep our resources free.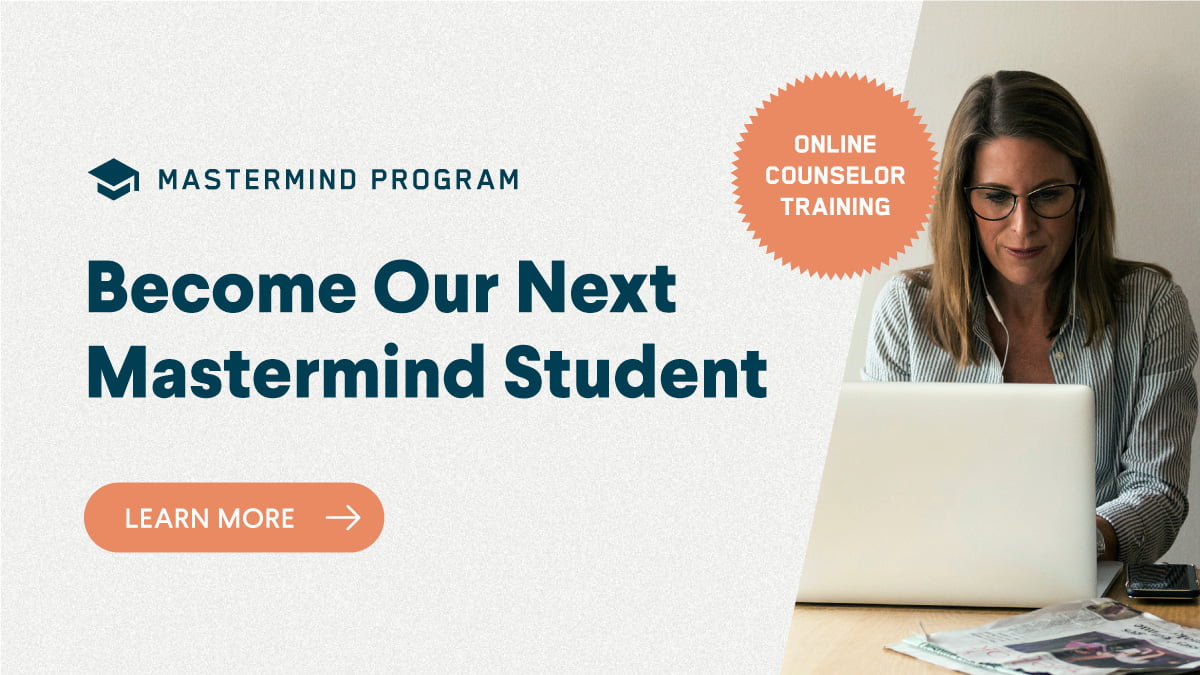 Filed Under:

Rick launched the Life Over Coffee global training network in 2008 to bring hope and help for you and others by creating resources that spark conversations for transformation. His primary responsibilities are resource creation and leadership development, which he does through speaking, writing, podcasting, and educating.
In 1990 he earned a BA in Theology and, in 1991, a BS in Education. In 1993, he received his ordination into Christian ministry, and in 2000 he graduated with an MA in Counseling from The Master's University. In 2006 he was recognized as a Fellow of the Association of Certified Biblical Counselors (ACBC).