The Number One Key to Endure a Relationship
Your most satisfying relationships will be the ones you endured, not the ones you severed because the way became hard for you. This truth makes endurance an essential element to having fulfilling relationships.
You may want to read:
Men Wanted: For hazardous journey. Small wages, bitter cold, long months of complete darkness, constant danger, safe return doubtful. Honor and recognition in case of success. ― Ernest Shackleton

Others suffered mocking and flogging, and even chains and imprisonment. They were stoned, they were sawn in two, they were killed with the sword. They went about in skins of sheep and goats, destitute, afflicted, mistreated—of whom the world was not worthy—wandering about in deserts and mountains, and in dens and caves of the earth (Hebrews 11:36-38).
Ernest Shackleton was an explorer during the early part of the 20th century. He made three expeditions to the Antarctic. The quote was his way of recruiting men for his most dangerous journey. The second quote is one of the many Bible warnings of what you are getting yourself into if you choose to follow Christ. The call to live the Christian life is a call to die. When you were born a second time (John 3:7), God gave you two gifts. The first gift was salvation, and the second gift was suffering.
For it has been granted to you that for the sake of Christ you should not only believe in him but also suffer for his sake (Philippians 1:29).
Christ, like Shackleton, did not hide the truth about His mission. Plain, direct, and honest. He did not sugarcoat what it meant to follow Him (1 Peter 2:21). There has always been a death feel to the Christian experience.
If anyone would come after me, let him deny himself and take up his cross and follow me. For whoever would save his life will lose it, but whoever loses his life for my sake will find it (Matthew 16:24-25).
Typically, when a person enters into a relationship with Christ, they are full of hope and confidence, assuming there will be good times ahead. And there are. How could it be otherwise? To walk with Christ is to walk in victory, and the early days of the Christian experience are like a date with a fantastic girl. It is fun and carefree until a year later, after you marry her and bring her home to live with for the rest of your life. Dating is fun. Marriage is a call to die.
As the new Christian continues the journey, he begins to realize how things are more complex and challenging than he first imagined. Along with this realization is the temptation to shrink back from his calling to follow Jesus (Matthew 19:16-26). The temptation to quit when things become hard is a typical human experience. Relational exits are appealing when the relationship becomes difficult. Whenever you place two sinners in proximity to each other for an extended period, there will be a temptation to sever, quit, and leave the relationship.
It is impossible to avoid relational conflict, whether the issue is with God or someone else. The faith you had when you began the relationship will wane during the relationship. Your confidence will erode. Whether it is your new faith, new job, or new wife, the process is the same. Every relationship begins with the hope and expectation of good things to come, and then stuff happens. The things you liked about the person are overpowered and overshadowed by the things that tear away at the fabric of the union.

Suffering Produces Endurance
Did you know suffering in our world is a component of relationship building?
Did you know the ability to endure situational difficulties between two people is an essential ingredient for relational success?
Did you know endurance is distinctive of the Christian life?
Endurance is a grace gift from the Lord. He gives this gift to His children, not just to survive the relationship but to mature through the relationship. Notice how Paul thought about the role of endurance in our suffering. Follow his equation: suffering produces endurance.
More than that, we rejoice in our sufferings, knowing that suffering produces endurance, and endurance produces character, and character produces hope, and hope does not put us to shame because God's love has been poured into our hearts through the Holy Spirit who has been given to us (Romans 5:3-4).
Endurance grows out of suffering. Whether you are training for a marathon or a marriage, you will not learn endurance without prerequisite suffering. No suffering; no endurance. One may say, "If endurance comes from suffering, I don't want to endure." That may sound reasonable on the surface, but it is problematic because suffering is part of every human's experience. Nobody gets a pass from suffering because suffering is a promise from God (Genesis 3:8-18).
You do not get to choose as to whether you want to suffer. The mature Christian not only understands this but engages suffering from hope, knowing a Christlike character begins its formation in the crucible of difficulties. Your most satisfying relationships will be the ones you endured, not the ones you severed because the way became hard for you. This perspective makes endurance an essential element to having fulfilling relationships. This challenge does not come effortlessly or without a fight, and it is not a foregone conclusion that you will endure. The temptation to shrink back from the hardness of life is natural because the challenges within relationships are harder to navigate than any of us can imagine.
The Key to Endurance
Therefore do not throw away your confidence, which has a great reward. For you have need of endurance, so that when you have done the will of God you may receive what is promised (Hebrews 10:35-36).
There is a race set before you, and you need the endurance to succeed. Your temptation (and mine, too) will be to throw away the relationship when it becomes hard.
Let us also lay aside every weight, and sin which clings so closely, and let us run with endurance the race that is set before us (Hebrews 12:1).
Self-analysis
How do I gain the endurance needed to persevere in a relationship?
What is the one essential element that will keep me focused on the prize of a satisfying relationship?
Our clues to these questions are found in the mystery to endurance in the Hebrew writer's final thoughts in chapter ten, just before he launches into the faith chapter. He clearly states to his readers why they were able to endure terrible hardships and situational difficulties.
For you had compassion on those in prison, and you joyfully accepted the plundering of your property, since you knew that you yourselves had a better possession and an abiding one (Hebrews 10:34).
The reason they endured was because of what they knew. It might be better to say, "Who they knew." Though they did not know all the reasons why they were going through conflict, they did know who was with them in the conflict. Though they were not getting all of their questions answered, they were aware of how there was something that transcended their unanswered questions. They knew God, and their knowledge of Him was enough to stabilize their souls during the difficulties they were experiencing. When Rick Warren preached his first message after the suicide of his son, he had a long time to process one of the most painful experiences a human could ever endure. Two of the things he said in that message were,
What you know is what gets you through.
There is no growth without change; there is no change without loss; there is no loss without pain, and there is no pain without grief.

Stewarding Your Pain
Warren discerned a transcending piece of the Christian puzzle: He found God to be higher than the fear that was in his soul. For years he prayed, asking God for answers and help regarding his son. In the end, his son took his life. This shock left Rick and Kay in an unresolvable situation–his son was not coming back to them. His soul struggle highlighted one of the elements of mystery in the frustrations of life. No matter how hard you try, there will never be satisfying answers that will adequately explain all you may want to know regarding what is happening to you. Your strength and your sanity will come from what you know to be right about God during the hard times.
What you know about Him is what will get you through your dark times. If you are more aware of God, who is in your trouble, you will be able to endure your difficulty. Knowing or possessing more information about why you are going through what you are going through will not give you the endurance you need. Endurance does not come from knowing all the answers for why you are going through hardship. Endurance comes from knowing God and radically holding on to Him when life hurls the hard times at you. God is weaving His mysterious message into your soul and is calling you to steward His work in your life.
"God wants to take your greatest pain and turn it into your life's message. – Rick Warren
The gospel was the worst thing that happened to Jesus because to fulfill the gospel meant He had to die. His most significant and most excruciating pain became His life's message. It was through His endurance that we could receive eternal life, and you have a similar opportunity to turn your greatest pain into your life's message. God is calling you to gospel-motivated and gospel-centered suffering by using your pain as a message to help others. Properly stewarding your pain will happen if what you know and who you know is more significant than your problems.
Christians who can endure hardships spend more time thinking about God than their problems. Problem-centered Christians will not endure. They want what they are not getting more than they want God to work through their suffering. Christ had a similar temptation. He was shrinking back in the garden of Gethsemane (Luke 22:42). He was losing endurance. For a moment, it appeared He was not going to make it to the cross. The gospel seemed lost in the Garden. Then He refocused and submitted Himself to His Father's will rather than His own.
Call to Action
Do you talk more about your problems or God who is in your problems?
Whose will are you looking to proclaim during your suffering?
Do you see how your suffering can fuel endurance and how endurance can give you Christlike character?
Will you pray right now, asking the Father to give you the grace gift of endurance?
Suffering produces endurance, and endurance produces character. You will know when a sound Christian character is formed in you by how you think about God and others through your suffering. When your greatest joy is to serve God and others (Matthew 22:36-40) more than serving yourself (Philippians 2:3-4), you will have the endurance you need to endure the race that is before you. When your deep confidence in your future with Christ is what you know and what you believe, you will be able to endure any hardship. This kind of faith comes from Christ, the one who endured the worst hardships for our benefit.
For the joy that was set before him endured the cross, despising the shame, and is seated at the right hand of the throne of God (Hebrews 12:2).
Christ kept the end in mind. His deep confidence in what the Father was going to accomplish through Him steadied His soul as He poured out His life on earth. He knew whom He believed and would not deviate from His knowledge of God, no matter how hard things became. If you lack endurance, there is something about your suffering in which you have not come to terms. If you lack endurance, there is something you want more than God. Endurance comes somewhere between suffering and character. It is the bridge that connects the two. The way you cross that bridge is by wanting Christ more than anything else in this world.
It is possible that your life is in a good place right now because you're dating, happy, and about to get married. It would be wise to bookmark this chapter because after you get married, life will go places that you never imagined, and some of those doors you walk through will have "suffering" written over it. This chapter may be the most important one in this book.
Need More Help?
If you want to learn more from us, you may search this site for thousands of resources—articles, podcasts, videos, graphics, and more. Please spend time studying the ones that interest you. They are free.
If you want to talk to us, we have private forums for those who support this ministry financially. Please consider supporting us here if you would like to help us keep our resources free.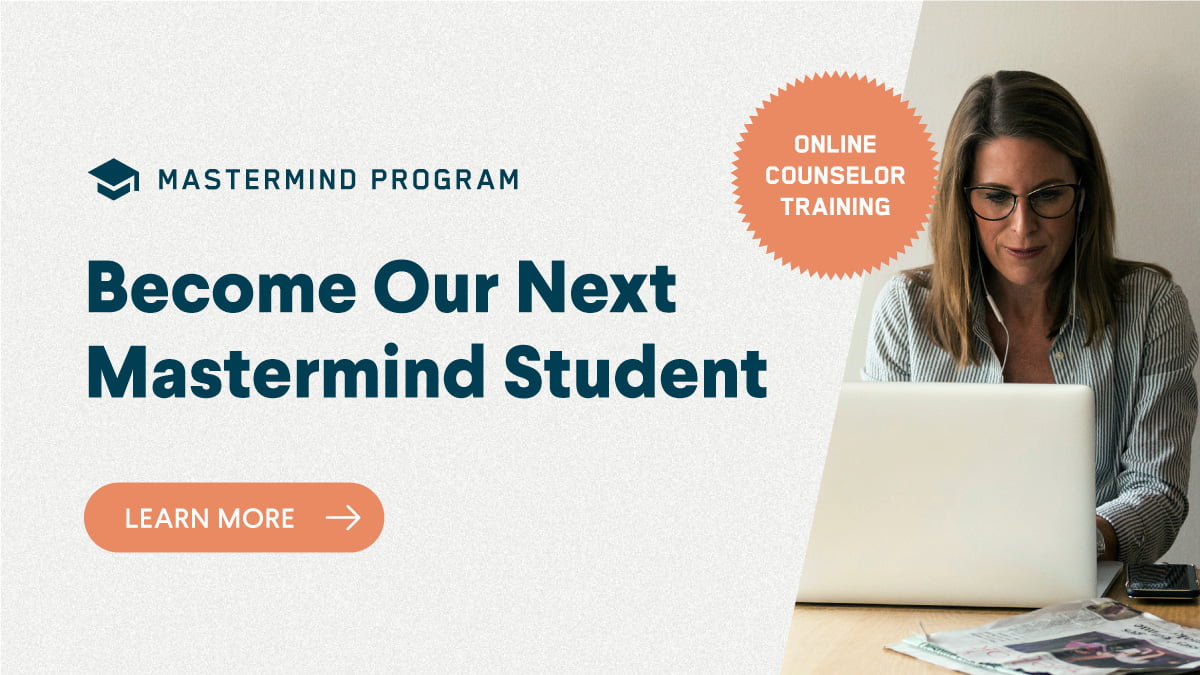 Filed Under:

Rick launched the Life Over Coffee global training network in 2008 to bring hope and help for you and others by creating resources that spark conversations for transformation. His primary responsibilities are resource creation and leadership development, which he does through speaking, writing, podcasting, and educating.
In 1990 he earned a BA in Theology and, in 1991, a BS in Education. In 1993, he received his ordination into Christian ministry, and in 2000 he graduated with an MA in Counseling from The Master's University. In 2006 he was recognized as a Fellow of the Association of Certified Biblical Counselors (ACBC).