Is Your Church a Preaching Center or a Discipleship Community?
The preaching of God's Word is essential for life transformation but preaching alone is not enough to change lives and families. A transformational church is both a preaching center and a discipleship community. A preaching center and discipleship community work in tandem from the pulpit to the living room. With sound, theological wisdom flowing from the pulpit, the church is in a position to disseminate and distill the preached word in applicable and practical ways throughout the week so the church member can experience transformation.
You may want to read:
An Unraveling Marriage
Mable has been a Christian for 23 years. She attended a Christian college and received a degree in Business Administration. She met Biff in her junior year; they married and had two children, Biffy and Biffina. Mable is young and intelligent. She loves God and is courageous in her faith. She is humble and seeks to please God as she walks out her faith. Biff once had a similar passion for God, the main thing that drew Mable to him during their college days.
As the years passed, Biff became more interested in his work than his wife. He works 12 to 14-hour days during the week. On the weekends, Biff goes into his hibernation-vegetative mode, as Mable calls it; he consumes an endless selection from ESPN. He also seems depressed around the house, while at other times, he has fits of anger, which seem to have no cause.
Their marriage is unraveling as the love they once had for each other is getting lost in the maze of a frustrating life. Mable approached one of the elders at her church regarding the inevitable conjugal collapse. He could only direct her to a book on meeting one another's needs that his wife had recently read. His other counsel was just as hopeless in that it provided little direction.
The Great Preacher
After months of long-suffering and idea exhaustion, Mable came to me with the problems of her marriage. I attempted to direct her back to her local church, but she related her futile attempts at getting help with words of cynicism. I asked her why she attended her church, and she gave me a line I had often heard in my counseling relationships: "I love the preaching at my church." I felt the tension building in my body as I compared her response to the seemingly inevitable collapse of her marriage.
Biblical counselors have many counseling dilemmas and tensions as they interact with people with problems. One common difficulty is the question I posed to Mable: "Why do you attend your church?" Typically, the answer is similar to the one Mable gave: "I love my church because the teaching is outstanding. The pastor is an excellent expositor." And I have heard responses like, "The preaching is so good. Our pastor holds our attention with great stories and is so down to earth. He's relevant."
These answers may be accurate descriptors of a good preacher and sound preaching, and I would say (and hope) that all our teachers of the Word are so gifted in their oratory skill and exegetical precision. I never want to minimize the gift needed to proclaim God's Word; it is a gift, and not everyone who desires the noble task of teaching has the skill or, as Paul would say, "ability to teach." This blessed ability to teach comes with the critical office of a pastor. If a man does not have the aptitude to teach, it is sure that God did not call him to a full-time vocational teaching ministry, as Paul lays out for us in 1 Timothy 3:1-7.

The Great System
I never want to minimize the need for gifting, exposition, skill, relevance, and excellent illustrations to bring clarity to God's Word as one presents it to a congregation during a church meeting. However, we need to think through our methodology for how we disseminate and customize the Word of God into the individual lives of the congregation after the preaching event. To Mable, I want to say: "If the preaching is that great, which I do not doubt, how come you have so many unresolved problems?"
As a counselor, I'm filtering Mable's answer about her church through the lens of the life and marriage I'm counseling. What would the great Apostle to the Gentiles say regarding his "great" preaching? Could it be a robust Christian faith requires something more than great preaching? Could American Christianity have placed an unguarded emphasis on preaching, exposition, word studies, oratory skill, and cultural relevance? Listen to Paul.
And I, when I came to you, brothers, did not come proclaiming to you the testimony of God with lofty speech or wisdom. For I decided to know nothing among you except Jesus Christ and him crucified. And I was with you in weakness and in fear and much trembling, and my speech and my message were not in plausible words of wisdom, but in demonstration of the Spirit and of power, so that your faith might not rest in the wisdom of men but in the power of God (1 Corinthians 2:1-5).
Teaching Plus Training
As John Piper reflects on these verses, he writes,
In other words, (Paul) avoided the ostentation of oratory and intellect. Why? What was the ground of this demeanor in preaching? Verse 2 tells us very plainly: "For I decided to know nothing among you except Jesus Christ and him crucified." I think what he means by this verse is that he set his mind to be so saturated with the crucifying power of the cross that in everything he said and did, in all his preaching, there would be the aroma of death—death to self-reliance, death to pride, death to boasting in man—so that the life that people would see would be the life of Christ, and the power that people would see would be the power of God. Why?

Why did he want people to see this and not himself? Verse 5 answers: "So that your faith might not rest in the wisdom of men but in the power of God." In other words, that God (not the preacher!) might be honored in the trust of his people. That's the goal of preaching! – John Piper, The Supremacy of God in Preaching (Baker Books: Grand Rapids: MI) 1990, p. 38.
I would take Piper's thought and push it further by suggesting that there must be a methodology for sanctification that takes the powerfully preached Word of God that exalts Jesus Christ and works it out through the fabric of the individual lives that make up the local church. Without a system for Christians to grow, preaching the Word can lose its intended effect on the local church. The result of the preached Word can become forgotten by the time the listener exits the building on any given Sunday.
We see in Paul's letters to the churches a system, as he lays out in those letters a methodology on how to live the Christian life in the context of the community. Paul's method goes from the pulpit—the Christ-exalting teaching he provided, to the community where Christian living takes place. One way to see Paul's plan for community application of the Word is to study the "one another" sayings in his writings. Paul created a community effect for Christian growth. Remember, Paul's preaching was not a series of stand-alone events with no follow-up. His letters, full of "one another" verses, were the explanations and practical outworking of his preaching.

The Center and the Community
Paul preached the Word, and he carefully unpacked the Word for personal application through his writings. Paul's letters were his God-inspired and God-ordained methodology for progressive and consistent growth for the Christian. This "power of God" that Piper talks about is often not worked out (Philippians 2:12-14) and applied to the average church member through a crucified life.
It's not unusual for a typical Christian to be blind to God's comprehensive approach to sanctification that extends from the pulpit to the living room. American Christianity, in part, seems to have concluded that the key to the success of the local church is tied almost exclusively to the man in the pulpit. This success is proportionate to his ability to relate to the average person on Sunday morning.
The outcome of this kind of thinking can lead people to create a preaching center rather than a discipleship community. You can quickly identify the preaching center because it's a church that progressively weakens as you move from the pulpit to the periphery. Power and relevance in the pulpit, which could very well be true, does not mean the congregants are necessarily growing in their personal and progressive sanctification.
Relational Disconnectedness
These same congregants may be accumulating Bible knowledge and worldview awareness. Still, all too often, they are relationally disconnected from their local church body and have very little substantive and direct accountability that impacts their lives in practical, relevant, and biblical ways. They come to their counseling sessions raving about the powerful preaching they hear weekly. Still, they often cannot see that their practical, functional Christianity does not demonstrate the power of God through daily living.
There is no real plan for the present, future, and ongoing change; still, the people love their church because of the great preaching. The preaching, seemingly, has the same effect as reading the daily news or watching a documentary; they hear it, think about it, and may even tell a friend about it, but the Word does not transform them. They grow in Bible trivia but are not progressively changing daily, week-to-week, or year-to-year. Could some people be substituting great pulpit speaking for their responsibility for meaningful, long-term, and personal sanctification?
Could it be that their views of personal sanctification are truncated at the pulpit rather than extended into their daily lives? Do they think the pulpit is the beginning and the end of God's methodology for sound sanctification—for Christian maturity? If preaching, defined as a monologue from the pulpit to the pew, is so important, why did Jesus rarely use this method of communication? Though God has commanded preaching His gospel, growth in gospel grace requires much more than sitting and soaking.
Monologue or Dialogue?
Note what author, lecturer, and counselor David Powlison says on this point.
Several years ago, I happened to be reading the gospel of Mark while thinking about these matters. So I took apart five chapters (Mark 7-11), looking not for the content of Jesus' teaching, but for the context in which his ministry of the gospel took place. I asked, "Is what happens in this scene one-way preaching or two-way conversation?" These observations are not normative in any way ("You must have the same ratio of interpersonal ministry to public ministry as Jesus has." "You should quote Scripture as often—or as infrequently—as Jesus.") No, we are only watching and describing.

I mean this to be provocative and illustrational. These five chapters contain 26 scenes. Jesus talks in every scene, but four scenes are predominantly action. Here Jesus lives his message. In these incidents, he ministers the Word and proclaims the gospel by incarnating the message, arousing faith by actions. The verbal exchanges that take place are directives related to his actions. The other 22 scenes contain verbal ministry of the Word. How many portray public proclamation to the crowd? How many capture the back and forth of interpersonal conversation?

There are four instances of public ministry, of sermons to crowds. Only one of these (8:34-9:1) did not either arise from an earlier conversation or lead to a subsequent conversation. That leaves eighteen scenes in which Jesus does the interpersonal ministry of the Word. Striking, isn't it? Jesus converses the Word. Is that part of your associations to the ministry of the Word? He interacts with the gospel. Does that come to mind when you think 'proclamation of the gospel'? No surprise, whether Jesus is preaching or counseling, he always puts things in a way that meets people.

He engages their questions, reactions, thoughts, experiences, concerns, troubles, motives, blind spots, circumstances, hopes. If you extract Matthew 5-7, you would find little public ministry of the Word in comparison to the private ministry of the Word. Jesus' main method of communicating his truth was a two-way dialogue, not a one-way monologue. He lived in the contexts of his people and interacted with them primarily. – David Powlison, "What is 'Ministry of the Word'"? Journal of Biblical Counseling (Winter 2003~Volume 21~Number 2), pp. 3-4.
Call to Action
Why do you attend your church?
Is your church a preaching center and a discipleship community? Is its strength in one or the other?
List how your church practicalizes the gospel in the people's everyday lives.
How are the lives transforming of those closest to you by your church's emphasis on sanctification?
What are a few helpful ways your church could change to become a more effective sanctification community?
Are you satisfied with the sanctification practices of your church?
Need More Help?
If you want to learn more from us, you may search this site for thousands of resources—articles, podcasts, videos, graphics, and more. Please spend time studying the ones that interest you. They are free.
If you want to talk to us, we have private forums for those who support this ministry financially. Please consider supporting us here if you would like to help us keep our resources free.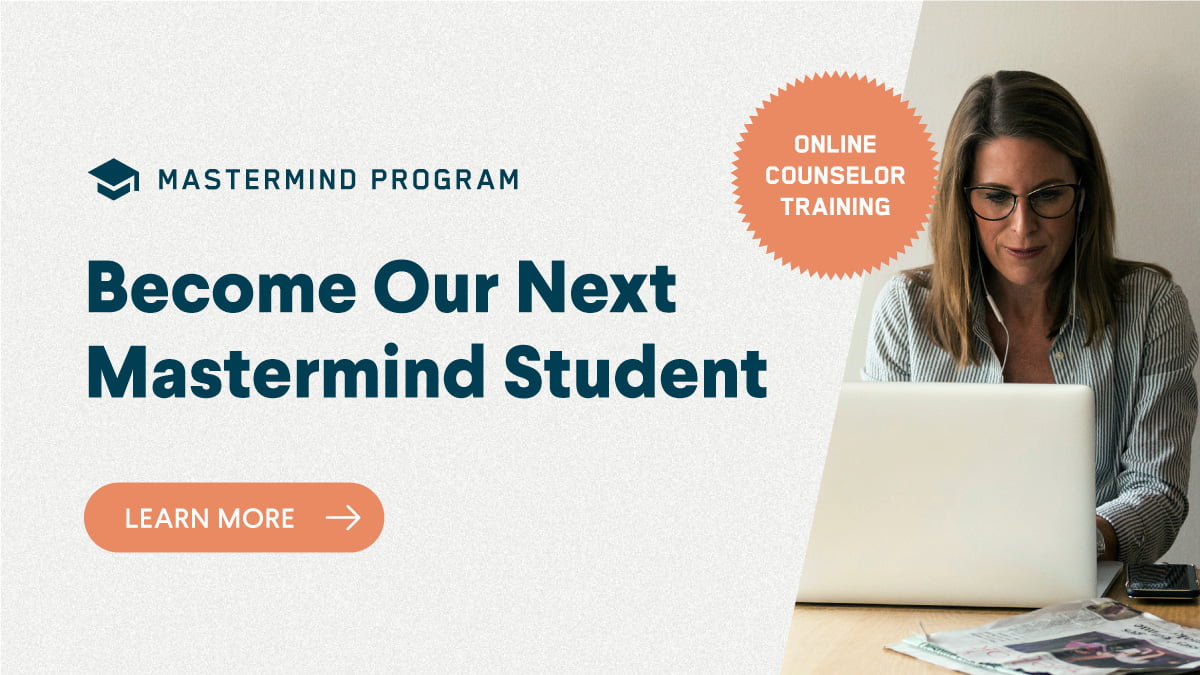 Filed Under:

Rick launched the Life Over Coffee global training network in 2008 to bring hope and help for you and others by creating resources that spark conversations for transformation. His primary responsibilities are resource creation and leadership development, which he does through speaking, writing, podcasting, and educating.
In 1990 he earned a BA in Theology and, in 1991, a BS in Education. In 1993, he received his ordination into Christian ministry, and in 2000 he graduated with an MA in Counseling from The Master's University. In 2006 he was recognized as a Fellow of the Association of Certified Biblical Counselors (ACBC).