Ep. 134 Eight Days In Mexico Helping Missionaries
Shows Main Idea: We had the privilege of going to Mexico to serve Bethel Baptist Church in Alhuey, Sinaloa for eight days. I taught eight times during a four-day conference in the church led by Tappan Hornor.
Show Notes
I met Tappan Hornor through our website. He became a supporting member several years ago. Tappan is from Pennsylvania. He married Denise, who is from Illinois. They met at and graduated from Bob Jones University.
They went to language school to learn Spanish and later landed in Mexico to become full-time, life-long missionaries. The past 21 years they have been serving in Alhuey, Sinaloa, Mexico. The church is Bethel Baptist Church.
They serve with their son, Brian, and his wife, Dianna. She is a Mexican lady that Brian met when they were in youth group together at Bethel Baptist. Brian will be leading Bethel Baptist in a couple of months as Tappan (Tap), and Denise relocate to another town to lead another church.
Tap asked me to come to Mexico and lead their anniversary conference, which happens every year at this time. We left Greenville, South Carolina on Monday, April 16 and returned eight days later on Monday, April 23. It was a fantastic trip.
We spent Tuesday and Wednesday getting to know Tap and his family while sightseeing and talking about Mexico, the culture, and the church that he leads. These days were crucial, as it set the stage for me to think about how best to teach his people.
Eight Times In Four Days
The conference began on Thursday night and ran through Sunday morning. I spoke one time on Thursday and Friday nights. Saturday morning I talked to the men in a special meeting. That afternoon I led the youth meeting, as I encouraged them about life decisions.
Sunday morning I taught the men and Lucia led the ladies in a time of instruction. I then spoke at the preaching service. Sunday night we went with Tap and Denise to the church he will be leading soon, and taught at their Sunday night church meeting.
Mexico was like all of our conferences in that I ask the folks to "use me up" during the week because I want to be exhausted for the sake of the gospel. Tap took me up on that. I was whooped by the time I lay down Sunday night in our hotel room in Culiacan, Mexico.
The children said I went to sleep immediately. Hayden asked Tristen, "Is that dad?" He was referring to my snoring in the other room of the hotel. They weren't sure if a plane was landing or a concrete mixer was running in my bedroom.

Creature Comforts
Mexico has a subtle way of reminding me how mighty my sins of grumbling and complaining are. For example, there is no water pressure when you take a shower. The water just "falls out" the showerhead. And it does not matter which handle you turn since both of them give you cold water.
There is a device on the showerhead that allows you to "warm up" the water. The process is (1) turn the water on, (2) turn on the switch that is on the showerhead, (3) take a shower, (4) turn the water off, and (5) turn off power switch on the showerhead. If you get steps #4 and #5 backward, you may get electrocuted.
You can't put your toilet paper in the toilet; it goes in the trashcan that is beside the toilet. Water pressure is a beautiful thing. Denise said that when she visited the states, she nearly jumped out of her skin when she flushed the toilet: it was loud.
You brush your teeth by using bottled water rather than using the sink water. You put a mouthful in your mouth while brushing your teeth. Spit. Repeat.
Then there are the roosters.
All day.
And there are the Mexican entrepreneurs who drive slowly down the streets in the mornings, shouting through a loudspeaker, selling anything from watermelons to petroleum. And everything else. It's kind of like Amazon; you run out of your home to stop one of them so you can buy what you need.
We have "noise rules" against such things in the states. Mexico does not have as many rules. E.g., we did not wear our seatbelts all week. I did enjoy not buckling up.
The thing that was the most rebuking was the happiness of the Christians in Mexico, including the children. The kids between the ages of three and seven were noticeably content, even though they had so much less than the kids in the States. The adults were similar. They love God, which practically transcends creature comforts.
Mexican Food
The food was fabulous. I gained two pounds during the week. Not bad. They don't eat cereal. They eat real food, morning, noon, and night. Of course, the Mexican clock is different from the Amercian clock.
They eat later in the morning. We had lunch around 2 PM most days, and we ate after the church meetings, which was eight o'clock or later. A couple of nights it was difficult to sleep because I was still digesting dinner.
Hispanic is my favorite food, and I think I could eat myself into oblivion. It is excellent and Mexican people know how to prepare their meals. Let's just say, "It ain't Taco Bell."

Teaching Time
Tap had all the lessons translated, which means a typical hour of teaching is about thirty minutes because each statement needs translation into Spanish. It went mostly well, though there were a few funny moments.
The funniest was when Tap leaned over to a hard-to-hear Mexican and asked him, "Can you hear me?" He said it in English. The guy stared at him. Then Tap realized he was asking him in English, not Spanish. We all laughed.
I had three translators: Tap, Brian, and Arno. Arno leads a seminary in Rosarito, Mexico, which is near the American border, many hours away from Sinaloa.
Arno brought a team of students down who served the church all week. They were a huge blessing because of all the cleaning, prep, cooking, childcare, and other church needs during the week. The students were heroes.
The church received my teaching well. There were at least five other churches that joined us for different teaching times. I got to meet several pastors and other church leaders during the week.
Need More Help?
If you want to learn more from us, you may search this site for thousands of resources—articles, podcasts, videos, graphics, and more. Please spend time studying the ones that interest you. They are free.
If you want to talk to us, we have private forums for those who support this ministry financially. Please consider supporting us here if you would like to help us keep our resources free.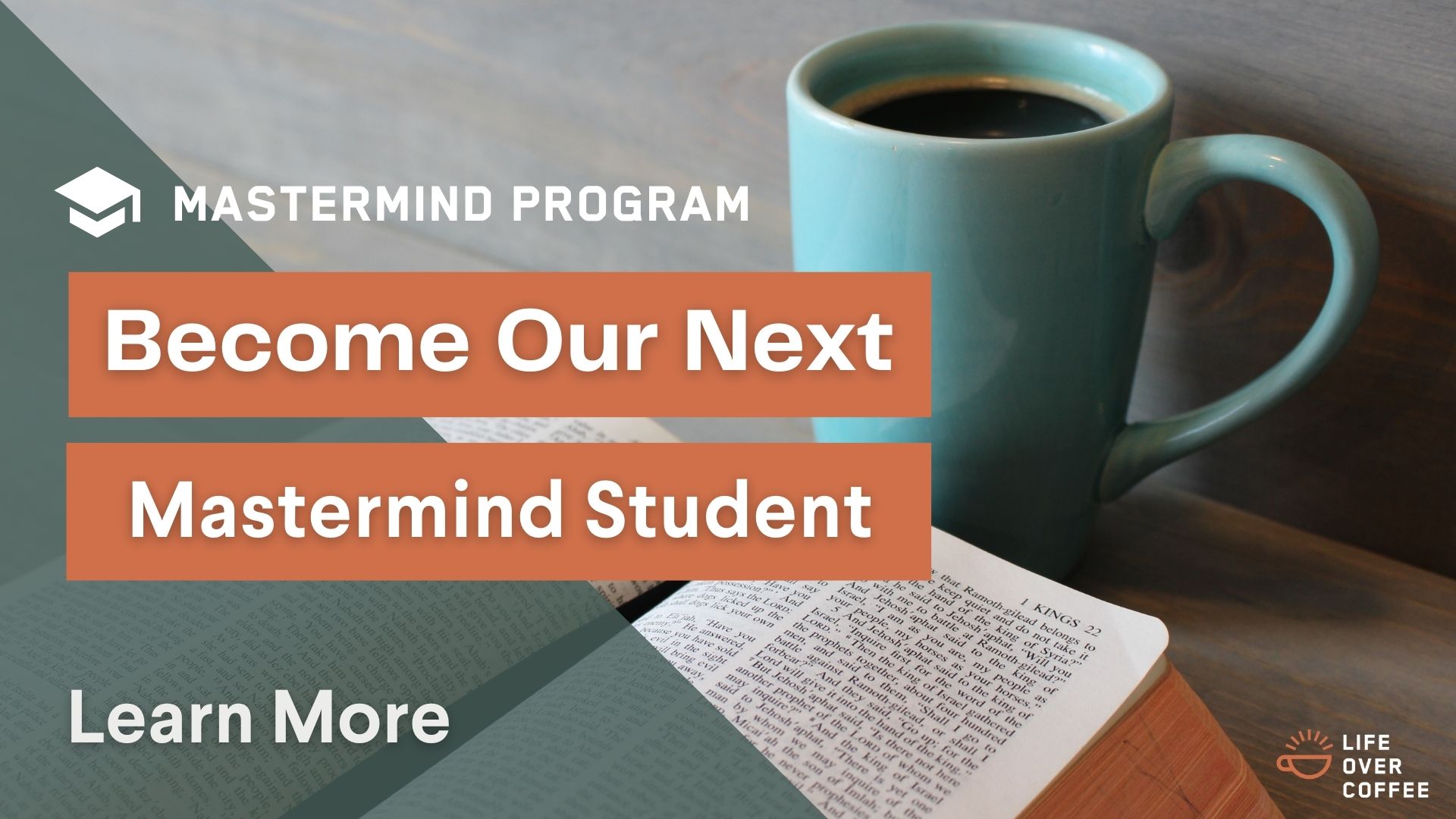 Filed Under:

Rick launched the Life Over Coffee global training network in 2008 to bring hope and help for you and others by creating resources that spark conversations for transformation. His primary responsibilities are resource creation and leadership development, which he does through speaking, writing, podcasting, and educating.
In 1990 he earned a BA in Theology and, in 1991, a BS in Education. In 1993, he received his ordination into Christian ministry, and in 2000 he graduated with an MA in Counseling from The Master's University. In 2006 he was recognized as a Fellow of the Association of Certified Biblical Counselors (ACBC).