Seven Tips for the Parent Who Blew It with Their Children
The Father regenerated me when I was 25 years old. My parents did not rear me in a Christian home, and you could describe my childhood years as dysfunctional. My parents could not have done a more mediocre job, but the Lord chose to save me anyway. Some parents need to hear how God can save them in spite of their mistakes.
You may want to read:
Here are a few articles that will give you a snapshot of my childhood and family. I'm not linking these to you to draw attention to myself, to highlight sin, to say that my situation is unique, or worse than yours. In fact, from my counseling experience, I believe my life experience is more the norm rather than the exception.
I'm not necessarily referring to the sensational chaos that my family exemplified, but that my family is representative of the standard in that very few children come from God-centered, gospel-loving, gospel-motivated parenting models.
Though your sin list or your family's sin list may be shorter than mine or not nearly as dramatic, you more than likely came from family dysfunction, to whatever degree that is. And if this is true of you, you're part of the majority report.
My purpose in writing about my child-rearing experience is to draw attention to the grace of God. Just like me, at the end of the day, if anything good happens to our kids, it will be the grace of God that brings about the good rather than our wise and well-thought-out parenting strategies.
This worldview is not a call for parental sloppiness or to say that gospel-motivated parenting doesn't matter. But we must have a right perspective: it is by the grace of God that any of us are saved or will experience salvation.
Paul Miller said the best counseling advice that you will ever receive is to pray for yourselves and your children. Prayer is the most essential and useful component of our parenting.

It's Not Too Late
It's never too late for your children, regardless of their age. If your goal for your children was for all of them to experience salvation at a young age, you may be disappointed and could become quite discouraged. Every child does not become a Christian, and every adult does not stay unregenerate.
I did not know John 3:16 at the time that God saved me. From a human perspective, there was little hope for me. But my condition, situations, contexts, and lack of Bible knowledge did not hinder God from doing what He wanted to do in my life. Death is the only experience that makes it too late for the unsaved to know Jesus in a salvific way.
Be Theology-Centered
Let your theology drive your hope and understanding rather than your feelings. Your feelings may cause you to think it is too late, but you must remind yourself that those feelings are not born out of sound theological thinking.
If you do believe it is too late for your children and you're partly the cause of where things are now, you need to inform your thinking with a better theology. Sound theology is not hopeless. And regardless of the mistakes that you may have made, the gospel has not lost its power. As sound theology drives your understanding, start speaking to yourself with that sound theology.
Don't Compare Yourself
Guard your heart against comparing yourself to others. The woman in the temple gave two copper coins (Luke 21:1-4). And because of her gift, she received the attention and the applause of heaven. Be careful about judging yourself based on wrong cultural or religious expectations. The only opinion that truly matters is the Father's.
The gospel-centered person should be able to rejoice in what God has done for his friends, even if the Father has not done the same for him. And if your children are not saved or not living for God, this does not make you any less loved or precious in God's eyes. Inform your mind with the gospel.
Watch Out for Self-Pity
Guard your heart against self-pity and doubt. When we yield to the temptation of self-pity, we are in essence, saying we are self-sufficient. The self-reliant person becomes depressed, discouraged, or some other form of self-pity or doubt when things do not go according to his plans.
What is going on is that the person has a high view of himself and is discouraged because he did not meet his self-imposed expectations. The humble, dependent, and gospel-centered person will exercise hope in God, even when things do not make sense or there seems to be no way forward. What you may believe to be a failure does not necessarily mean that God is not at work. The gospel is the most profound illustration of this.
Guard Against False Guilt
Distinguish between real guilt and false feelings of guilt. You have made some mistakes in your parenting, as all parents have. I have made more mistakes than I can recall. Making mistakes is part of who we are, and it is the reason Christ came.
When the Father reveals your mistakes to you, repent of them. But make sure that what you believe to be a mistake is indeed a mistake. It would be wise to talk to someone you trust and who knows you, who can bring the Bible to your situation for you to get help thinking through what is real and what is not real. Repent of what is legitimate and guard your heart against a false sense of guilt.
Teach Them Always
Tell your children what you have learned regardless of how old they are. If God is showing you a better way to parent or if He is giving you wisdom, even though your parenting responsibilities are mostly over, go to your children and let them know what you have learned.
You may need to repent of the wrongs you have done. There have been several times I have gone to our children admitting that I was wrong in how I thought about and practiced specific aspects of our parenting. Humility and transparency could have an incredible effect on your children, even if they have their families. Here are a couple of examples:
1 – Perhaps your children have already learned that you were wrong in certain areas but do not feel the liberty to talk to you about some of your not-so-effective parenting practices. Your humility and transparency could open the door to a new and better kind of relationship with your child.
2 – Perhaps your children are not as informed as they need to be on parenting their children. Maybe this "late in the game wisdom" you have gained will serve them and their children's children for generations to come. It would be unwise and unkind to withhold what the Father is teaching you, regardless of when you learn it.

Don't Fall for Accusations
Guard your heart against your children's accusations. If your children blame you for how they are turning out, own what you need to, but consider walking them through the weakness or wrongness of their argument and the misguidedness of their anger.
I think most of us could make excuses because of how someone sinned against us. I'm not saying that being sinned against is not real or that it does not hurt, but at some point in our lives, we've got to "get over it" and choose to follow God.
Nobody sinned against anyone more than we sinned against Christ, but He was able to understand it and respond correctly to it. And if Christ is truly in us, we should also be able to understand and respond rightly to the sin of others. And just maybe, we will be able to walk our children through a God-centered perspective on how we have sinned against them.
For by grace, you have been saved through faith. And this is not your own doing; it is the gift of God, not a result of works, so that no one may boast (Ephesians 2:8-9).
This excellent text in Ephesians has historically been used to talk about how a person becomes a Christian. That is the theological and historical meaning of the passage. But it would serve a lot of parents if they applied it to their parenting.
Not only were you saved by the grace of God, assuming you are a Christian, but so were your children, if God has saved them. As I said earlier, this is not a call for poor parenting, but an Ephesian's perspective is essential.
It is because of God's wondrous grace that any of us are saved, including our children. Parent the best you can, but hope in and pray to the Father even more. God is the One who will ultimately change our children, if they are changed at all.
Need More Help?
If you want to learn more from us, you may search this site for thousands of resources—articles, podcasts, videos, graphics, and more. Please spend time studying the ones that interest you. They are free.
If you want to talk to us, we have private forums for those who support this ministry financially. Please consider supporting us here if you would like to help us keep our resources free.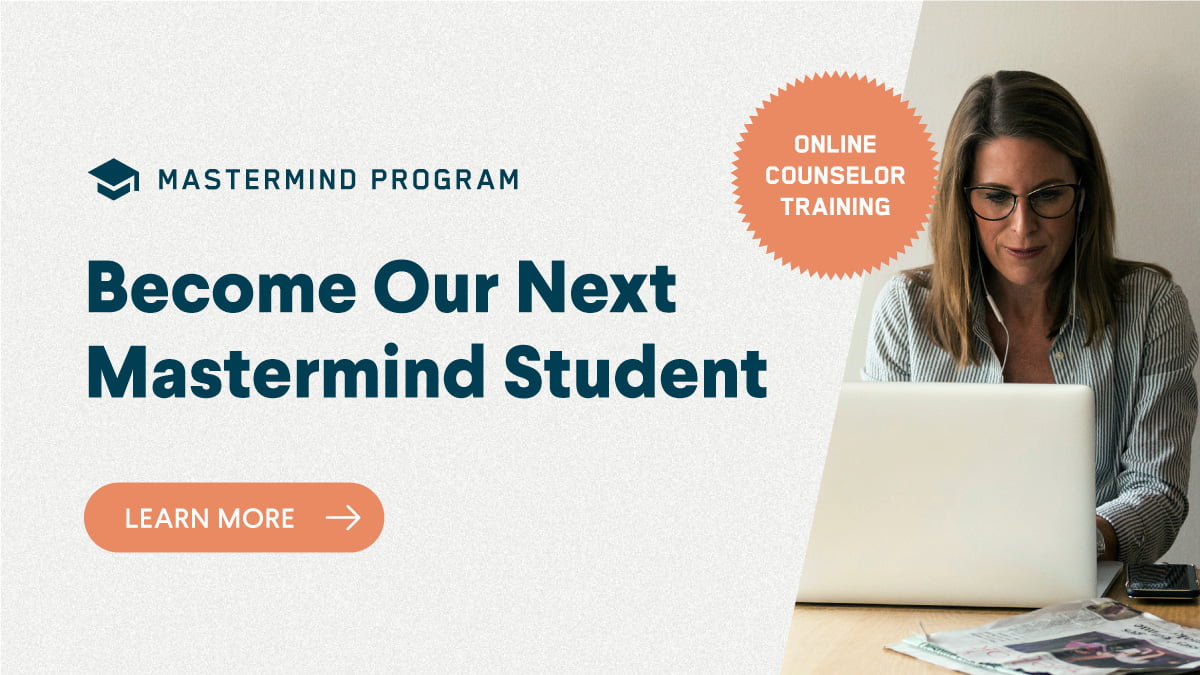 Filed Under:

Rick launched the Life Over Coffee global training network in 2008 to bring hope and help for you and others by creating resources that spark conversations for transformation. His primary responsibilities are resource creation and leadership development, which he does through speaking, writing, podcasting, and educating.
In 1990 he earned a BA in Theology and, in 1991, a BS in Education. In 1993, he received his ordination into Christian ministry, and in 2000 he graduated with an MA in Counseling from The Master's University. In 2006 he was recognized as a Fellow of the Association of Certified Biblical Counselors (ACBC).