Number One Key When Working Through Relational Conflict
The first step in resolving relational conflict with someone is to examine your heart while addressing your attitude toward the person with which you have conflict.
You may want to read:
If you do not have genuine affection for the person you disagree with, it would be best for you not to engage that person until you appropriately address your attitude. With that idea in mind, let me ask:
What kind of person is more natural for you to participate in a disagreement? An individual that you have genuine affection for or someone that you love less? Here are a few characteristics of a person in which you have real affection:
You are more willing to listen to them than speak to them – James 1:19
You regularly pray for them – 1 Corinthians 1:4
Your speech builds them up – Ephesians 4:29
You quickly repent when you are harsh to them – Proverbs 15:1
You are quick to guard your tongue, so you do not hurt them – Psalm 141:3
You speak wisdom to them so you can serve them – Proverbs 16:23
You are selective in your speech, so you do not sin against them – Proverbs 10:19
You carry them in your heart – 1 Thessalonians 1:3-4
If you genuinely care for another human being, you can lovingly disagree and problem-solve with them. If you cannot disagree or problem-solve with them, the first place to diagnose the problem is in your heart, not the other person (Luke 6:45).
What comes out of your mouth toward the other person reveals your heart attitude toward them. Do not gloss over this point.
If you are unkind, harsh, stubborn, mean-spirited, crude, or any other unloving speech pattern toward another person, your heart is broken and needs restoring (Galatians 6:1-2).
There is no way you will ever be able to reconcile your differences until you reconcile the brokenness in your heart. Real friends do not treat each other like enemies. Here are a few signs of people, even if they are married, who live like enemies.
You had rather win an argument than redeem the relationship.
You have a hard time asking for forgiveness.
You are not the first to admit wrong.
You act as though the only perspective that is right is yours.
You do not enter the conversation as a learner but a point-maker.
You devalue the person you are talking to by being unkind.
Your communication with the other person is disrespectful.
The slide below gives you a simple visual of two relationships. One is problem-heavy, and the other is affection-heavy. If you have more affection for the person you are relating to, you will nearly always be able to work through your problems.
If your affection for the other person is weak to non-existent, the problems between you will weigh heavier and eventually destroy the relationship. Think of it as a piece of architecture. The affection-heavy structure will be able to stand, while the problem-heavy structure will crumble.

Why Can't We Solve Our Problems?
Brokenness in relationships begins when a lack of affection for each other has drained the life out of the relationship while the annoyances with each other have grown.
It is typically the difference between the dating relationship–when affection is high, and the other person can do no wrong–to being stuck in the grind of marriage where the annoyances have mounted to an un-scalable level.
Grace to you and peace from God our Father and the Lord Jesus Christ. I give thanks to my God always for you because of the grace of God that was given you in Christ Jesus (1 Corinthians 1:3-4).
Paul's introduction to the Corinthians is one of the most profound passages in the Bible as far as how to interact with difficult people. If you put what he is saying in the context in which he lived, you can see the profundity and power of his words.
Many of the Corinthians were mean-spirited, stubborn haters. They gave Paul fits, calling him names, challenging his authority, and launching torpedoes toward his efforts to bring change to their community.
Paul was seemingly unmoved and uncontrolled by their meanness because he had a great and deep affection for them. It is a beautiful picture of the gospel: someone setting aside their preferences for the sake of others. Paul was imitating Jesus (1 Corinthians 11:1).
If you are not willing to come to this place in your heart for the person you are struggling with, your relationship will break down, with the best possible outcome being an uneasy truce.
This is untenable for gospel-centered relationships. The Lord's gospel has to be more profound and impactful in your life. If I have described one of your relationships, may I ask,
Will you both humble yourselves and biblically clear the air between the two of you?
You will never be able to solve your problems if you are not willing to humble yourself before God and each other. Are you ready to do that? Will you try? If so, let us continue.

What Is Between Us?
Typically, people who cannot work through their problems have things that have come between them over an extended period. There have been past disappointments or unmet expectations, or minor peeves that have crept into their relationship. These things have buried themselves deep in the heart of the combatants.
The first step toward resolution is to reaffirm your allegiance to this one gospel truth: Christ loved you when you were unlovable, and He continues to love you as you continue to be unlovable (Romans 5:8).
This kind of gospel realignment is essential to rebuilding a relationship successfully. You can assess yourself by asking this heart diagnostic question: Am I willing to be Christ to my friend—the way Christ has always been Christ to me?
If you are willing to be Christ to the other person, you can move to the next step. If you are not ready to be Christ to the other person, whatever you do will not be satisfying or redemptive.
You cannot make your communication better by trying to talk better. You begin changing your speech patterns by transforming your heart. Heart work always precedes behavioral action.
The way you change your heart is by realigning it to the clarity, truth, and power of the gospel. Here are some gospel-centered, truth affirmations for you to make.
I am going to be Jesus to (fill in the blank).
I am going to change whatever I need to change to be Jesus to (fill in the blank).
I am going to wash (fill in the blank) feet. (This could be a figurative or literal statement.)
I am willing to die for (fill in the blank).
I am willing to humble myself, as evidenced by setting aside my rights for (fill in the blank).
These are important affirmations that will put you on the path to reconciliation. The gospel motivation for this kind of response is found in Philippians 2:3-4.
Do nothing from rivalry or conceit, but in humility count others more significant than yourselves. Let each of you look not only to his own interests, but also to the interests of others. Have this mind among yourselves, which is yours in Christ Jesus.
Identify and Isolate
As you go before the Lord, you will need to lay out how others have hurt you. I am sure someone has disappointed you, and if so, it is right to acknowledge this. Tell the Lord what He already knows about the situation: someone has hurt you.
Ask Him to press beyond your hurt by addressing the effect the pain has had in your heart. He knows this too. (Hebrews 4:13). Go ahead and agree with what He already knows about you. This action is what confession means—to agree. Talk to Him about the sins that have developed in your heart and how they impede your affection for the person who has hurt you.
You may never be able to change the person's behavior. You certainly cannot change what they did to you, but you can change you. Think about Paul here. I am not sure if the Corinthians ever changed from Paul-hating to Paul-loving, but I do know that Paul was so transformed by the gospel that the meanness of others did not control him.
Not only was he out from under their mean-spirited control, but he was enabled to engage them in a spirit of love. This reaction to unkind people is what the power of Christ can do in you. As you discuss with the Lord what has happened in your heart, begin identifying the sins that have entangled you. Here are a few possible examples:
Unforgiveness
Frustration
Fear
Anger
Bitterness
Hate
Self-pity
Worry
Revenge
These heart traps will kill your affection for someone. Can you see how it is impossible to problem-solve with these kinds of snares in your heart? It would be like trying to run a sprint with leg weights strapped around your ankles.
Let us also lay aside every weight, and sin which clings so closely, and let us run with endurance the race that is set before us (Hebrews 12:1).
To harbor sin in your heart toward someone will sever you from the grace the Lord provides to remove the sin and restore the relationship.
You must identify and isolate the sins that you have toward your friend. You must plead with the Lord to not just forgive you but to change you by removing the obstructions in your heart. Forgiveness is instantaneous, but transformation can take weeks, if not months.
You may be able to get up from your prayer time fully forgiven, but the affection you need for your friend will take longer to acquire. Think about it like losing weight. God will forgive you for overeating, but the effects of overeating (weight gain) will require much more time. The spiritual battle you are in with your friend will be similar.

Who Goes First?
More than likely, the two people, who have a hard time getting along with each other, will not come from their prayer closets mutually and equally broken, humble, and ready to communicate in a spirit of love and redemption.
The Corinthians were not mature and humble listeners. They were proud and combative. Their problem is one of the more unusual things about the gospel: Christ did not wait for us to humble ourselves before He began to love us in transformative ways.
The "who goes first" question is always an issue for proud people. Paul was not proud. He jumped into the Corinthian mess not expecting them to meet him with equitable gospel humility. He chose to lead with love while not waiting for them to become humble hearers.
Be assured that if the Lord does this kind of gospel transformation in your heart, it will not be simultaneous to your friend's heart. The chances of your friend still being stubborn and unhearing, while persisting in talking about your sin are probably high.
If so, this will be your toughest test. Being humble before a proud person will authenticate your humility. If you have made it this far and if you are willing to do the work to change, I want you to do a few more things.
Call to Action

Over the next five days, I want you to read this article with a friend. If you are married and your relationship with your spouse is not fragile, I recommend you read it together. It does not matter who does the reading. I read to my wife because if she reads to me, I will go to sleep.
A suggested reading time could be as you are preparing for bed. Pull up the article and read it aloud. Discuss it, pray together, and go to bed. Sleep on it. (If it is someone other than your spouse, perhaps you can meet at a coffee shop–a place where you can have un-distracted time together.) Afterward, pray and discuss a practical plan to respond to this article.
If your spouse is unwilling to participate with you, then you work through this process with the Lord. Plead with Him to change you first. It could be you will be like Paul to the Corinthians–always loving someone who will not reciprocate. Expect to find His favor for this. God will provide it in proportion to your humble appropriation.
Transformation Key: This is a mortification issue (Romans 8:13), not an amputation issue (Matthew 5:30). This difference means it may take time for your heart to change. While it would be nice to pluck out or cut off the hurt you feel, it rarely happens that way. It takes time. You keep pressing into God however long you need to. He will persevere with you.
Need More Help?
If you want to learn more from us, you may search this site for thousands of resources—articles, podcasts, videos, graphics, and more. Please spend time studying the ones that interest you. They are free.
If you want to talk to us, we have private forums for those who support this ministry financially. Please consider supporting us here if you would like to help us keep our resources free.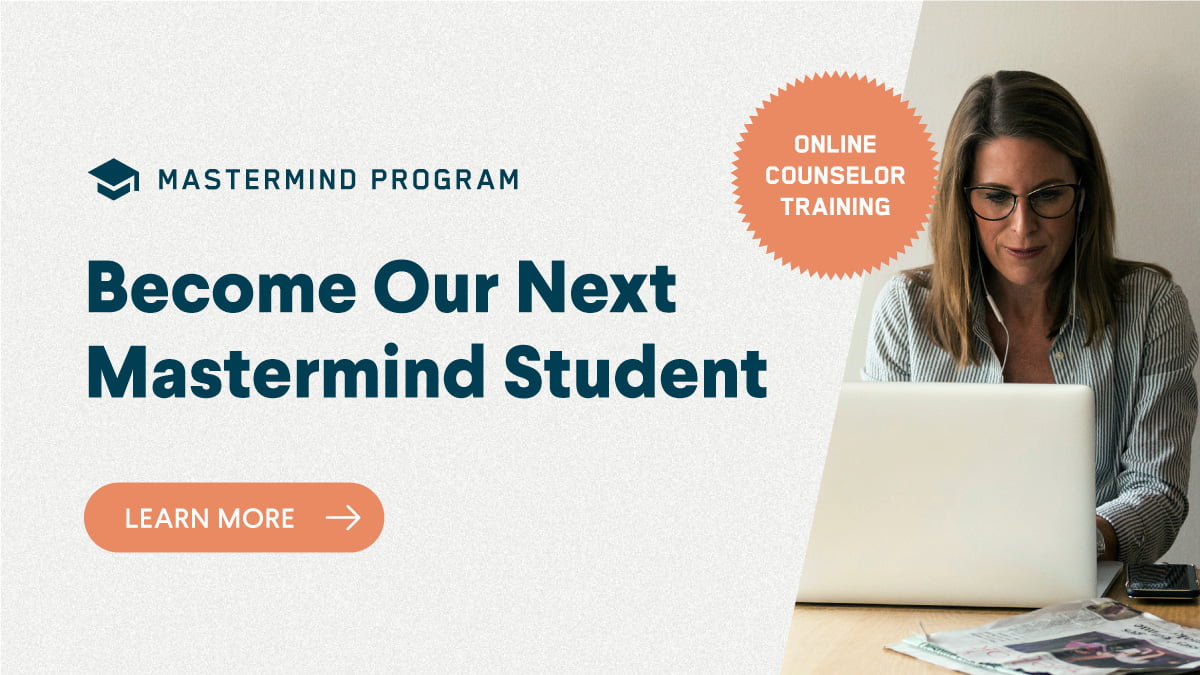 Filed Under:

Rick launched the Life Over Coffee global training network in 2008 to bring hope and help for you and others by creating resources that spark conversations for transformation. His primary responsibilities are resource creation and leadership development, which he does through speaking, writing, podcasting, and educating.
In 1990 he earned a BA in Theology and, in 1991, a BS in Education. In 1993, he received his ordination into Christian ministry, and in 2000 he graduated with an MA in Counseling from The Master's University. In 2006 he was recognized as a Fellow of the Association of Certified Biblical Counselors (ACBC).