Three Things That Will Crush Your Faith
What is the main thing that controls your thought life during any given day? When life goes sideways, what calms you down? Who or what stabilizes your soul when trouble comes?
You may want to read
How you answer those questions will determine the most critical thing in your life. That thing, whatever it may be, is of first importance (1 Corinthians 15:3-5). If you possess that thing, you will be okay. If you do not have it, you will not be okay.
I am talking about your primary belief system–the thing that makes it well with your soul. All of life flows out of your belief system–the presupposition that determines the quality of your life.
Some people believe in God, and that belief is transformational. Others say they believe in God, but the Lord does not transform them. Trouble dismantles them easily. Their "belief in God" does not rule them during the difficult times.
Though God may have saved them (regeneration), which secures a spot in heaven, their faith is not transforming how they live on planet earth (sanctification). Biblical trust is more in-depth than being born again.
Authentic Christianity is a heart subdued and enabled by the power of God for steady, consistent, and decisive transformation into Christlikeness.
What is in view here is not so much your faith but the object of your trust. Faith is the means that points toward the thing that controls you. It is like a telescope that has something in view. Biblical faith has God in its sights, which begins with an in-depth awareness and appreciation of the character of God.

Informed Faith
Faith comes from hearing, and hearing through the word of Christ (Romans 10:17).
All faith–good or bad–is an informed faith. Faith without knowledge is dead. You must know what you believe so you can take action. Nobody blindly proceeds without knowing where we are going (Romans 14:23). Here are six examples of individuals who proceed by faith. The first five have the wrong object in view.
The self-reliant man knows he can overcome his problems through his abilities. He moves forward by faith.
The porn addict knows he can be satisfied with the Internet. He moves forward by faith.
The angry man knows he can get what he wants by yelling. He moves forward by faith.
The insecure woman knows she cannot overcome her problems. She shrinks by faith.
The lying person knows he can acquire what he wants through deceit. He moves forward by faith.
The Christian knows he will overcome his problems by God's power. He moves forward by faith.
All faith is informed faith, which is the essential ingredient to move forward and take action. It is not your faith that empowers but the object of your faith. The quality of your faith is dependent on the source of your faith.
If you situate your faith in your abilities, strengths, weaknesses, or something other than God, the quality of your Christianity will follow the ups and downs of your day. The Christian's call to action is to trust the Lord, who is always the same, yesterday, today, and forever (Hebrews 13:8).
You are only as good and healthy as the person or the thing you are trusting. If your "feel good" is based on how many "likes" you get on your Instagram post, you are dependent on others hitting the like button. Your soul will swing on the whim of someone's opinion of your picture.
If you center your mental stability on someone's approval, you must do all you can do to assure they will not reject you. This problem makes you a marionette that is tied to the puppeteer, who has control over your soul.
You Must Serve Somebody
You are a communal being no matter how isolated, aloof, dismissive, or independent you like to think yourself to be. God made you in His image–the first community (Genesis 1:26). You cannot detach yourself from your desire for approval from someone (2 Timothy 2:15).
God built you to rely on Him (2 Corinthians 1:9), but when man fell in the Garden of Eden (Genesis 3:6), another object of your affection began to vie for your heart. Relying on something outside of yourself is a normal human experience, which is not wrong unless that thing is something other than God (James 2:14-15). A person's mental and emotional stability connects directly to the object that he is trusting.
You can quickly assess the quality of your faith by examining how you responded during your last disappointment. How did you react? Nothing will reveal the quality of your beliefs than personal disappointment.
Think about the last time your local traffic inconvenienced you. Or the last time your child disappointed you. What came out of your mouth? Your words provide evidence of your faith. When Jesus was interrupted by the annoyances of others, His heart fixated on the mission of doing His Father's will (Luke 9:51). People's annoyances could not control Him.
The disrupted heart is a simple and accurate assessment of the quality of our faith. If you center your beliefs in your ability to make something happen, when disappointment comes, you will muster your strength to overcome.
If you do overcome, you'll proceed, and all things will be "well" with your soul. If you do not conquer your problems, you will react sinfully (anger or anxiety) because you were not able to overpower the problem within your strengths (2 Corinthians 1:8-9).
If you center the object of your faith on God, when things do not happen according to your expectations, you will respond according to the character of God regardless of whether or not you received what you wanted. Here are two excellent snapshots of God's character and how your faith should be transforming you.
The fruit of the Spirit is love, joy, peace, patience, kindness, goodness, faithfulness, gentleness, self-control; against such things, there is no law (Galatians 5:22-23).

Love is patient and kind; love does not envy or boast; it is not arrogant or rude. It does not insist on its own way; it is not irritable or resentful; it does not rejoice at wrongdoing, but rejoices with the truth. Love bears all things, believes all things, hopes all things, endures all things (1 Corinthians 13:4-7).
The Best Faith
Biblical faith is trusting in someone that nobody can take away. All other faiths are trusting in something that you can lose. God is the only one who cannot be overcome, which is why the Christian's faith is eternally stable.
You are only as strong as the object of your faith. If you are trusting in something that someone can take away, your "soul-strength-stability" is dependent on that thing never wavering, diminishing, or vanishing.
No, in all these things we are more than conquerors through him who loved us. For I am sure that neither death nor life, nor angels nor rulers, nor things present nor things to come, nor powers, nor height nor depth, nor anything else in all creation, will be able to separate us from the love of God in Christ Jesus our Lord (Romans 8:37-39).
The best faith is a trust situated in something (God) that nobody can take away. You will never fail if your faith is in God. You may not get everything you want, but you will never fail. Do you believe this?
If your practical faith is in any other thing, you are operating from a position of weakness, not strength (2 Corinthians 4:7). Ultimately, you are functioning from a place of vulnerability that will transform you into a person that you will come to hate.
If you base your primary way of feeling good about yourself like how you look, you are in a competition against time, which will ultimately defeat you. You will become old if you live long enough. You will deteriorate. You will fall apart as the years erode your outer person (2 Corinthians 4:16).
Old age is undefeated. If you battle it, you will lose. You will not be able to nip it, tuck it, Botox it, cut it, dye it, or hide it forever. If you tie your "feel good" to your looks, beauty will always keep you in bondage. You are only as strong as the object of your faith.
The black man who finds his respect and dignity in his skin color will destroy a town if someone disrespects him.
The white man who is resting in his ability to accrue wealth will blow his brains out after he loses his money.
The teenager who lives or dies by her social media likes will swoon into depression when people do not like her enough.
The woman who worships at the altar of beauty will feel hopeless when the wrinkles take over her body.
You must root your faith in God alone because all the promises that your world offers are fragile and fading. It is imperative that something stronger than the things in this world controls you.

Call to Action
What is the object of your faith?
When you look through the telescope of faith, what do you see?
What manages your heart?
If rest, contentment, peace, trust, and a stabilizing future expectation characterize your life, your faith is in the right place. If these things do not describe you, your best move is to examine what is hindering you from fully trusting the Lord. There are three things that will hinder a fuller quality and satisfying faith in God.
Anger – If you are angry with God, you will not be able to trust Him fully.
Fear – If you are afraid of God, you will not be able to trust Him fully.
Ignorance – If you are ignorant of God, you will not be able to trust Him fully.
Will you take some time this week to examine these faith killers? Talk to the Lord about these things, and then talk to a friend about your most common faith disrupter. Ask the Lord and His community to help you realign your faith in Him.
For Further Thought
Anger is a constellation of words. Here are some synonyms: disappointment, frustration, complaining, grumbling, exasperation, discontentment, and hate. Typically, anger is not expanded appropriately to comprehend the fullest meaning of the word.
Examine yourself to see how anger may have crept into your soul. You cannot trust God if anger is in you. Though your anger may not appear toward God, anger should not characterize any Christian.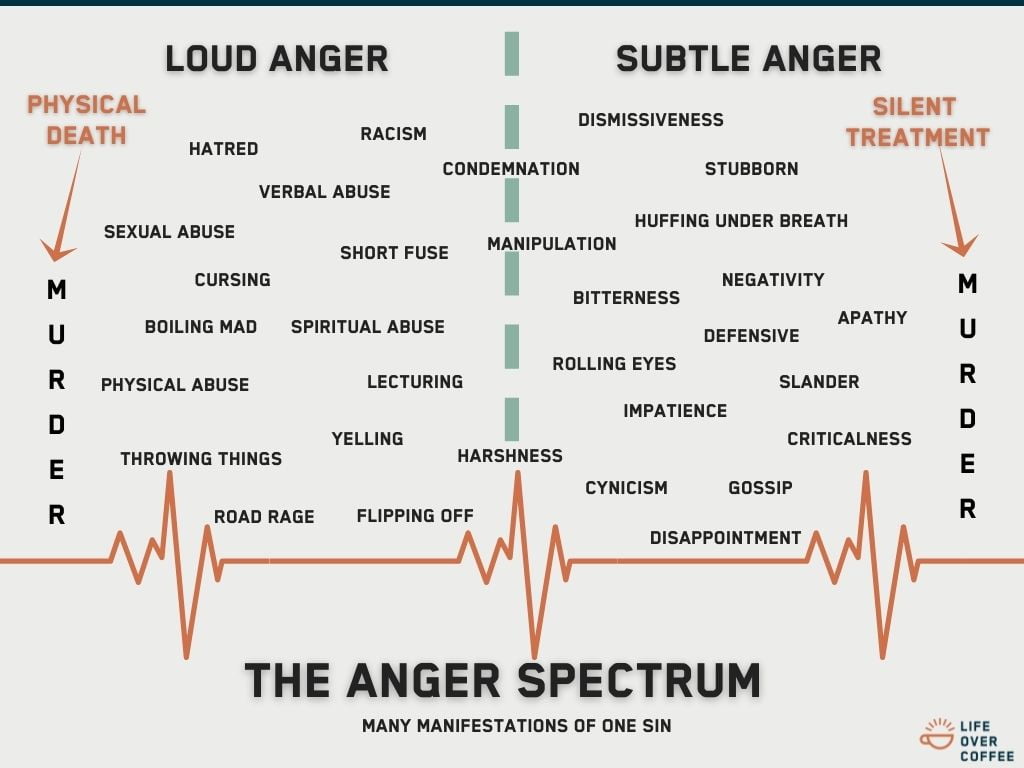 Afraid is also a constellation of words. Here are a few fear synonyms: shame, guilt, condemnation, worry, depression, and anxiety. There is no more condemnation to those who are in Christ Jesus. A Christian should feel the full impact of the gospel, which is in part a more than conqueror reality.
If shame, guilt, or other fear-related things are grappling for supremacy of your soul, will you seek the help you need to learn how to be more than a conqueror?
Ignorance does not mean dumb. There are a lot of things that I am ignorant of, e.g., I do not know how to lay brick. When it comes to bricklaying, I am ignorant. This does not make me stupid or dumb; I am unaware.
We're all ignorant of a lot of things, which does not have to be a bad thing, but if we do not fully understand the Lord the way we should, our faith will take a hit, and our lives will suffer accordingly.
Do you have pockets of ignorance when it comes to knowing God? Will you carefully examine yourself in the context of friends about the possibility of disrupted faith?
Need More Help?
If you want to learn more from us, you may search this site for thousands of resources—articles, podcasts, videos, graphics, and more. Please spend time studying the ones that interest you. They are free.
If you want to talk to us, we have private forums for those who support this ministry financially. Please consider supporting us here if you would like to help us keep our resources free.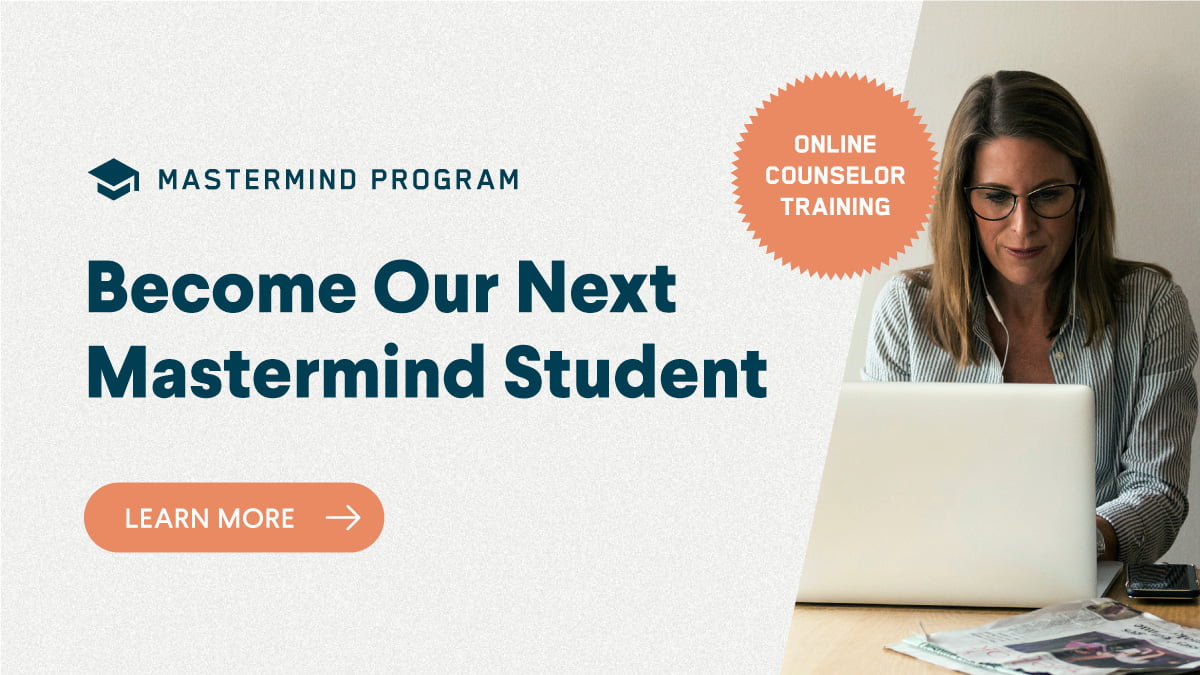 Filed Under:

Rick launched the Life Over Coffee global training network in 2008 to bring hope and help for you and others by creating resources that spark conversations for transformation. His primary responsibilities are resource creation and leadership development, which he does through speaking, writing, podcasting, and educating.
In 1990 he earned a BA in Theology and, in 1991, a BS in Education. In 1993, he received his ordination into Christian ministry, and in 2000 he graduated with an MA in Counseling from The Master's University. In 2006 he was recognized as a Fellow of the Association of Certified Biblical Counselors (ACBC).