Vidas Secretas o Relaciones Abiertas
You may want to read:
La mejor arma contra el fracaso moral es la humildad.
Si la persona está frecuentemente buscando la humildad, entonces él está intencionalmente expuesto al favor personal de Dios.
Si la persona no está frecuentemente buscando la humildad, entonces la mano resistente de Dios estará en su contra.
Eso es lo que aprendemos en Santiago 4:6 James 4:6 :
Dios se opone al orgulloso, pero da gracia al humilde. -ESV
El hombre humilde está siempre buscando a Dios y a los otros, buscando su ayuda.
Y en qué mejor situación puede estar un hombre que teniendo a Dios de su lado. Él no está sólo a su lado, pero está trabajando en su nombre.
En el mundo de la consejeria pasa sin excepción: si hay fracaso moral en la vida de una persona, entonces tu puedes asumir legitimamente que hay también una falta de transparencia.

Frases Humildes
Al pasar los años he recogido algunas frases sobre humildad de aquí y allá. Por ejemplo,
Un ángel es una criatura experta, pero lleva la humildad y es un demonio. -Watson
La auto-búsqueda ciega el alma hasta no poder ver la belleza de Cristo.
El burro pensó que los gritos y palmas eran para él y no para el Cristo que llevaba. -Chesterton
Todo en la prédica de la Palabra viene a través y en contra de las mentes de los hombres orgullosos. -Owen
Evidencia Humilde
La Humildad es evidente cuando estás consumido en Cristo y amas a otros ante todo.
La humildad es evidente cuando sabes cuán humilde realmente eres ante Dios.
La humildad es evidente cuando viene acompañada de alegría y felicidad.
La humildad es evidente cuando te sientes más satisfecho en glorificar a tu Dios.
La humildad es evidente cuando tienes una mentalidad diaria que de Dios, a Dios, y a través de (por) Dios pertenecen todas las cosas. -Romanos 11:36 Romans 11:36.

Test de Humildad
Aquí hay algunas preguntas que pueden servirte con respecto a tu nivel de transparencia y honestidad en tu matrimonio:
¿En qué nivel te comunicas con tu pareja?
¿Tienes un pase "acceso a todo" en la vida de ambos?
Si no, podrías estar pisando en terreno peligroso.
¿Cómo y en qué nivel se protegen uno a otro de relaciones inapropiadas?
¿Ella tiene acceso a tu celular, mensajes de texto, e-mail, y cuenta de Facebook?
¿Le dejas a tu esposa ser parte de tus más profundos secretos, temores, y preocupaciones?
Need More Help?
If you want to learn more from us, you may go to our Topical Index to find all of our articles. They are free. Please spend time studying the ones that interest you.
If you want to talk to us, we have free forums for anyone and private forums for those who support this ministry financially. If you would like us to help us keep our resources free, please consider supporting us here.
Our most vital need is for financial supporters. If you can help us, will you? We are doing more, and people are asking for more. To keep up, we must hire more while developing the resources to meet the demand.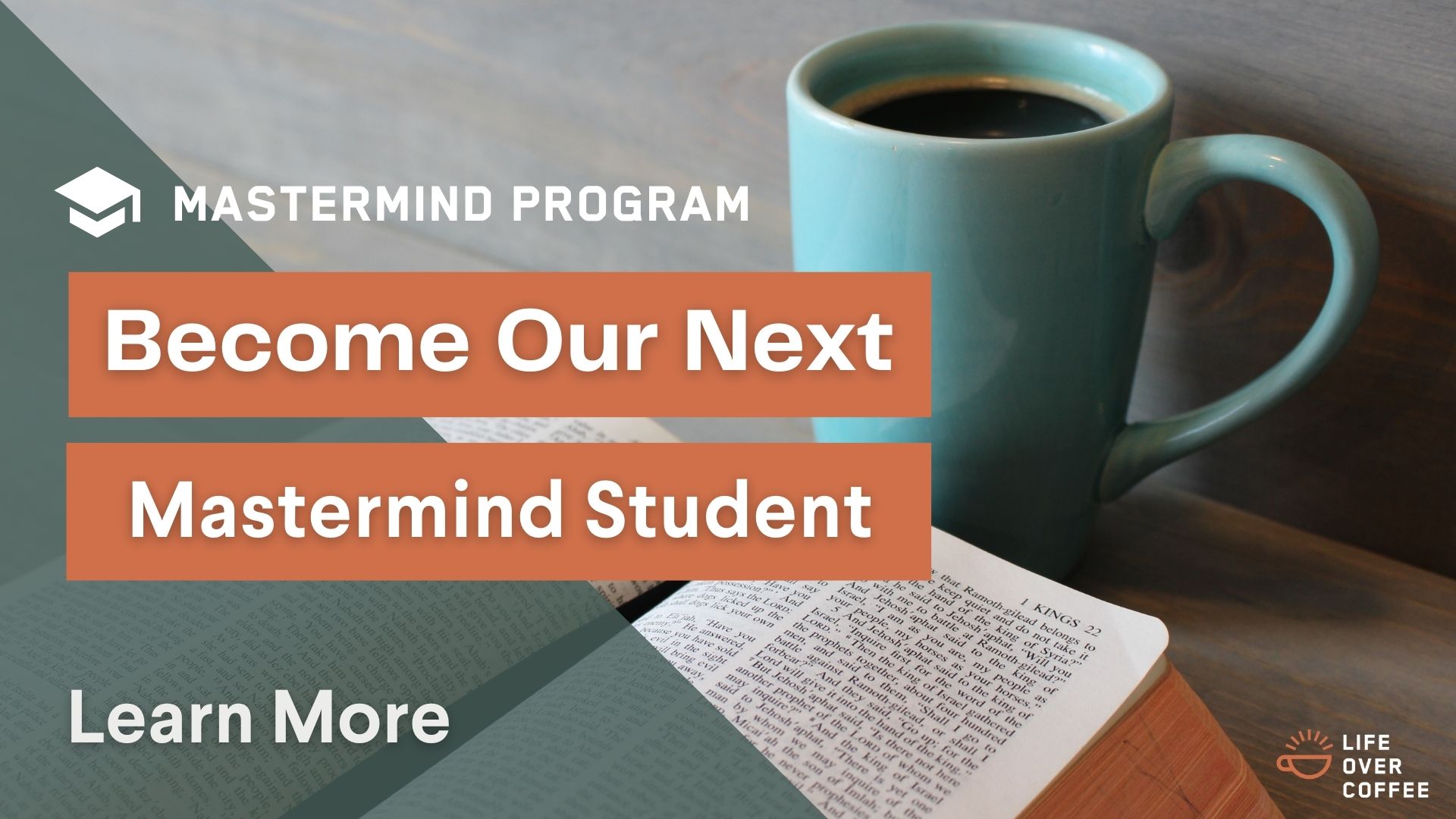 Rick launched the Life Over Coffee global training network in 2008 to bring hope and help for you and others by creating resources that spark conversations for transformation. His primary responsibilities are resource creation and leadership development, which he does through speaking, writing, podcasting, and educating.
In 1990 he earned a BA in Theology and, in 1991, a BS in Education. In 1993, he received his ordination into Christian ministry, and in 2000 he graduated with an MA in Counseling from The Master's University. In 2006 he was recognized as a Fellow of the Association of Certified Biblical Counselors (ACBC).