Silent Treatment Is the Sanitized Version of Murder
Expressing anger through silence is an all-too-common communication conflict in too many relationships. The silent partner pretends the other person does not exist by ignoring them. Silent treatment sounds horrible enough, but if you place it within James's framework for anger, what we're talking about is murder. Though consequentially not as bad as physical murder, it's a heinous sin nonetheless.
You may want to read:
Where They Intersect
We know that physical murder is severe, dramatic, and permanent, as the perpetrator seeks to erase someone from this world. Physical murder is far worse from a consequential perspective, but we know that anger is on a spectrum with one label for all its forms—murder. Where the two forms of anger intersect is the commentary they make about its victim.
Physical murder says, "I do not like you. Therefore, I am going to make sure you do not exist anymore; I'm going to kill you."

Silent treatment says, "I do not like you, but I'm a civilized human, so I'm not going to kill you. I'm going to pretend you do not exist by ignoring you for an indefinite, undetermined period."
The silent treatment is a sanitized version of murder. If a person does not have clear biblical categories for their sin patterns, they can dull their conscience to the point of being okay with their behavior. The silent treatment permits them to accomplish a pragmatic result: the virtual erasure of another human being while dulling their conscience to make the "murderous" behavior acceptable.
Slow to Judge
The silent treatment is not about an inability to communicate but a deliberate choice to not speak to someone. Of course, we want to be careful before judging the silent partner too harshly. Sometimes the person may not say anything because they feel inadequate when the communication becomes competitive. They do not sense they can speak in such a way to make a situation better, so they clam up.
Their partner is such an accomplished jouster that they pick the path of least resistance. Motivation for silence might not be as clear-cut as you think. You want to examine each situation with competence, courage, and compassion. Before uncharitably judging the silent person, you want to collect all the available data. Rarely in conflict is one person entirely innocent and the other fully guilty.
While thinking through these things, one of our Mastermind students came up with the following questions for the person who resorts to the silent treatment. The questions are in three categories: (1) motive, (2) Trinity, and (3) community. These question sets would be great for any interpersonal squabble, assuming both participants are mature enough to engage with humility. Perhaps working through them in the context of a small group would prove transformative for the relationships and the group.

Motive
I'm not suggesting all silence is wrong. James did say that being slow to speak is a good thing (James 1:19). There are times when biting your tongue is the best path forward for the short term. However, never saying anything forever is not God's plan for your relationships. God is a speaking God, and His image-bearers must emulate this attribute.
What are you trying to achieve, accomplish, or prove with the silent treatment?
What are you trying to protect yourself from by choosing silence? Is this a defensive tactic?
What are you trying to control when you use the silent treatment?
What are you afraid of by not engaging the person in conversation?
What is it that makes you so angry? Carefully read James 4:1-10.
What is wise about your silence? What is unwise?
Trinity
Emulating the Trinity is one of our highest privileges (Ephesians 4:1). Hence, as you examine your motives, you want to make sure you're aligning your heart and practice with who you want to represent by your speech patterns. Perhaps there can be temporary justification for silence, but carefully address any log that may have lodged in your eye socket (Matthew 7:3-5).
How does God treat you when you sin? (See John 3:16 and Romans 5:8.) This question points to any punitive motive for withholding your words from someone.
How does your silent treatment affect your relationship with God? (See 1 Peter 3:7.) We can quench or grieve the Spirit of God. Think through your quietness as it impacts your spiritual effectiveness.
Do you feel comfortable admitting your sins to God and others? (See 1 John 1:7-10.) If we know to do good, we don't want to give God or others the silent treatment (James 4:17).
Which is the more significant problem: your sin against God or what someone has done to you? The gospel has a ground-leveling effect on our souls. Though I would never justify any sin against you, I also know that whatever anyone has done to me is not worse than what I have done to my Savior.
Community
You can do many things by yourself, but sanctification is not one of them. There are too many one another passages in the New Testament for any of us to take the posture of isolating from the community. And to live in community is part of what it means to image the divine community—Father, Son, and Spirit. As you think about these transformative truths, reflect upon these questions.
Are you aware of how sinful silence affects your family?
Are there any other people in your life you treat this way?
How does it make you feel when you are ignored and alienated?
Do you have anyone holding you accountable for this sin?
Will you change now? Will you stop doing this?

Not That Bad
I trust these questions aid you in exploring your motives for choosing sinful silence in a problematic relationship. While the silent treatment may never come close to physical murder, it would be humble of us and helpful to others if we saw our anger the way James did (James 4:1-2). The temptation is to compare our sins with the sins of others. That attitude is not a redemptive way to think about ourselves. Perhaps if we saw our sin as the same as any other sin (James 2:10), we would be motivated to change.
Not that we dare to classify or compare ourselves with some of those who are commending themselves. But when they measure themselves by one another and compare themselves with one another, they are without understanding (2 Corinthians 10:12).
Maybe you're in a situation where speaking would cause more trouble than silence. If so, your relationship needs outside intervention. If you cannot talk, you need someone to speak for you. A pastor or other spiritual authority might be the best option. Don't choose silence, whether it's your choice or someone else is forcing you to self-censor.
Call to Action
Define the silent treatment.
When was a time when you chose the silent treatment because it was the wisest approach at that moment in that relationship? What was the outcome, and was it wise to keep quiet?
When was a time when you chose the silent treatment for sinful motives? Why did you do it? Have you reconciled that relationship, or has the fracture continued? Is there something you should do to patch up things? What is your plan, and when will you implement it?
Do you have a gaslighting, manipulative relationship where you are not free to speak? Who will you reach out to for help?
When there is relational conflict, do you typically engage redemptively or punitively? In what way will you change to become a restorative communicator?
Will you share your answers to all the questions in this chapter with a friend?
Need More Help?
If you want to learn more from us, you may search this site for thousands of resources—articles, podcasts, videos, graphics, and more. Please spend time studying the ones that interest you. They are free.
If you want to talk to us, we have private forums for those who support this ministry financially. Please consider supporting us here if you would like to help us keep our resources free.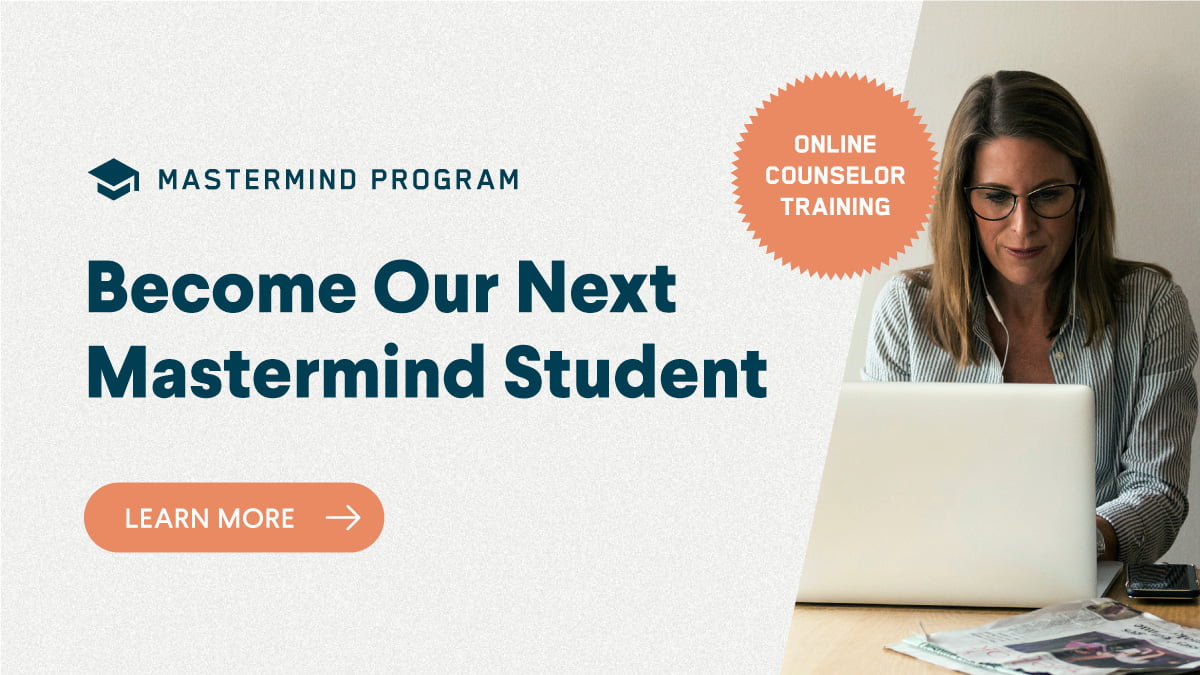 Filed Under:

Rick launched the Life Over Coffee global training network in 2008 to bring hope and help for you and others by creating resources that spark conversations for transformation. His primary responsibilities are resource creation and leadership development, which he does through speaking, writing, podcasting, and educating.
In 1990 he earned a BA in Theology and, in 1991, a BS in Education. In 1993, he received his ordination into Christian ministry, and in 2000 he graduated with an MA in Counseling from The Master's University. In 2006 he was recognized as a Fellow of the Association of Certified Biblical Counselors (ACBC).