How to Find Answers Today for Tomorrow's Problems
One of the most common counseling questions I am asked, if not the number one counseling question, is, "What am I to do when (such and such) happens in my life?" Anxiousness about a future desired outcome is a common concern for all people.
You may want to read:
What the person is asking is what to do when an anticipated future situation comes to pass. Think about this question for a moment. Is it possible for anyone to gaze into a potential future hope-filled desire and tell how to respond to that situation?
I'm making a distinction between offering general guidance about future possibilities and giving definitive answers regarding future outcomes. There are several reasons a person can't provide definitive answers to future problems.
You have to know the exact details of the future situation.
You have to be clear on the context in which the situation happens.
You have to know who will be involved in the situation.
You have to know what will be said.
You have to know what will be meant by what will be said.
There are many other questions to be asked, none of which you can answer, which leads to my aforementioned conclusion: I cannot tell you how to respond in the future. But there are broader issues with trying to give answers to problems that may or may not happen. Two significant ones come to mind.
Scripting out solutions to future problems negates faith in God.
Scripting out solutions to future problems negates the Spirit of God.
If you have the answers today for tomorrow's problems, you do not need to rely (faith) on God, and you don't need to seek the Spirit's input in the moment of need. When Paul thought about these things, he framed them this way:
My beloved, as you have always obeyed, so now, not only as in my presence but much more in my absence, work out your own salvation with fear and trembling, for it is God who works in you, both to will and to work for his good pleasure (Philippians 2:12-13).
Paul was aware of the potential for a pastor, counselor, or mentor dependence. He was encouraging the Philippians by reminding them how they possessed all they needed for life and godliness (2 Peter 1:3). He was letting them know that the Lord would complete the work that He had begun in them (Philippians 1:6; 1 Corinthians 1:8-9).
He wanted to release them from worry regarding future problems because God was already active in their lives. The Lord's work would redound for His good pleasure and to their overall Christian maturity.
But the anointing that you received from him abides in you, and you have no need that anyone should teach you. But as his anointing teaches you about everything—and is true and is no lie, just as it has taught you—abide in him (1 John 2:27).
This truth does not negate the need for a community. Paul was a community guy, and so am I. Christian maturity cannot happen outside a group of Christ-centered believers. Paul was not presenting an either this or that argument. It was the need for both to rely on the Lord while accessing the community of faith.
Jesus spoke similarly. Listen to Him when He talked about the future trouble that would come to His friends. He felt the necessity to elevate their God-dependence because He understood how—more times than not—life's stresses would happen outside the immediate access of community input.
When they deliver you over, do not be anxious how you are to speak or what you are to say, for what you are to say will be given to you in that hour (Matthew 10:19).
Jesus was about to leave our planet, and He did not want His friends to think they would be operating without Him. It was vital for them to know they could access divine input during a crisis at the moment of difficulty.

A Cooperative Work
What you and I need more than answers to future problems is an active relationship with the Lord—a spiritual connection that will give us clear insight at the actual moment of our need.
This need requires a cooperative effort between the Lord and us. The light we have with the Lord is proportional to the amount of energy we put into accessing that light.
God is a working God. He is always at work in our lives. Even before we were born, the Lord was plotting a course for our lives (Jeremiah 1:5; Ephesians 1:3-4).
There is never a moment of our existence where our Omni-God is not superintending over us while working a plan for His pleasure and our benefit. God is with us and always working in us (Genesis 39:2).
The more difficult challenge for us is the amount of work we invest in our relationship with Him. This kind of work is not a condition that keeps our relationship with Him intact as though our behaviors could secure or sever our union with Him. We are forever related to God based on His works, not ours (Ephesians 2:8-9).
The "work condition" to Christian maturity is about the effort we put into maturing our relationship with Him, which is our sanctification. You could think about it similarly to your physical self. The more effort you put into being healthy, the more you will benefit from the work invested.
The more effort you put into your spiritual self, the more you will benefit spiritually. It is because God has done good work in you through salvation that you are enabled to work with Him regarding your sanctification. Here is a helpful chart that distinguishes between salvation and sanctification.
A Conditional Work
The everlasting and unearned salvation the Lord gifted to us must be worked out for us to benefit from our relationship with Him fully. It is possible for us to limit His work in our lives. For example,
We can grieve or quench the Spirit's illuminating powers (Ephesians 4:30; 1 Thessalonians 5:19).
We can choose not to seek Him in our time of need and, thus, become unstable (James 1:5-7).
These possibilities place a requirement on us to work with God so we can benefit from what He provides. Here are four things that can help you work out your salvation with fear and trembling.
Intentional – A growing and maturing relationship with the Lord boils down to your priorities. What is your number one life priority? How you answer this question will define how helpful the Lord will be to you when you need Him.
The most important priority you have in life is your sanctification. I'm talking about the level of maturity in which you relate to God and others (Matthew 22:36-40). Is your sanctification your highest priority? Are you taking responsibility for and being intentional about Christian maturity?
To have this kind of value on sanctification requires intentionality. Too many Christians are too busy to make their sanctification their highest priority. They don't perceive it as a value and, quite frankly, don't allow intentional time to mature in Christ.
This reality is ironic because these same Christians typically spend more time trying to diffuse the dysfunction in their lives than doing the preventative sanctifying work that could circumvent their problems. It's the difference between firefighting and being preventative. Or, as one man said, "I don't have time to sharpen my ax because there is too much wood to cut."
Effort – Working out your salvation requires work. I realize this should be obvious, but sometimes the obvious is missed. While grace is opposed to earning, it is not opposed to effort. The Lord gives us the grace to be saved, and He gives us the grace to work it out in our sanctification.
The lazy Christian is akin to the person who has no self-control over their eating while complaining about their weight and other ancillary health problems. It is similar to the person who complains about their poor marriage but refuses to recognize the sin they are contributing to their miserable marriage.
You can't have it both ways: you should not complain about your health when you are sabotaging your health. And you should not complain about your poor marriage when you won't stop wrecking it.
To work hard is not easy, but there is no other way to mature in Christ. Our first call to action—after we establish our sanctification priority—is to make clear, active, and practical plans to change ourselves.

Tension – There is an element of mystery to our lives that will never go away. We will never be able to ascertain all the details to make us comfortable enough to move forward with the decisions that we need to make.
On one side, we have the active work of God in our lives.
On the other side, we have sin that seeks to dominate our lives.
This mysterious tension will never go away until Jesus comes back to rescue us from our wicked and dark world. It's imperative that we embrace this reality rather than be overcome by it.
Part of embracing this tension means we have to live with a biblical expectation that sin will always remain. This reality releases us from complaining about or being intimidated by our problems while empowering us to engage them with the faith and hope the Father is working in us.
Faith in the Father rescues us from the power that "mystery" can have over us. This kind of God-reliance opens the way for more direct and unhindered access to His wisdom. Can you live in the mysterious tension of light and darkness while resting in the power and wisdom of the Lord to help you rise above your troubles?
Reliance – Who are you willing to rely on in your time of need? Can you live like the disciples? When they went into a future circumstance, not knowing how things were going to go for them, they were told to rely on the Lord because He would give them exactly what they needed in those moments.
The independent spirit will seek to secure all the answers before moving into a future circumstance. Self-reliance does not want to rely on God because the Lord is too risky. He is unsafe. He might not give me what I want.
It appears to be wise to have all the possibilities buttoned up before you proceed (Romans 14:23). This worldview defeats faith and weakens a person's relationship with the Lord. This kind of unbelief is not new.
Adam had the choice to rely on the Lord (Genesis 2:16-17) or trust himself (Genesis 3:7). He chose his wisdom over the Lord's wisdom (1 Corinthians 1:18-25), and he was never the same.
Time to Self-Assess
Would you like to be secure about future decisions before you have to make them? This possibility is one of the fantastic things about Jesus. He was able to rest even though there was impending doom all around Him.
He did not worry about tomorrow as though it was a thing worthy of today's mental space (Matthew 6:34). He had constant connectivity to the Lord that enabled Him to live in the moment, fully assured His Father had His back.
This kind of God-reliance did not come to Him without hard work. No doubt God was working in Him (Mark 1:11). And no doubt that Jesus was working hard, too (Luke 2:52). How hard do you work on your relationship with the Lord?
Intentional
Assuming you are a Christian, are you putting your sanctification at the top of your life's to-do list?
Discuss with others some of the ways you are working out your sanctification and the benefits you are deriving from your work.
Effort
Are you comfortable with saying "no" to others because of the need to work on your sanctification?
What is something you need to remove from your schedule so you can work harder on your Christian maturity?
Tension
Do you see sin's imperfections as opportunities to trust God and move forward, or does evil paralyze you from taking action?
Talk about how living in an evil world is a positive that motivates you to lean into the Lord.
Reliance
How does having all the answers impede your need for the Lord's wisdom?
How does not having all the answers strengthen your faith in the Lord?
My beloved, as you have always obeyed, so now, not only as in my presence but much more in my absence, work out your own salvation with fear and trembling, for it is God who works in you, both to will and to work for his good pleasure (Philippians 2:12-13).
Need More Help?
If you want to learn more from us, you may search this site for thousands of resources—articles, podcasts, videos, graphics, and more. Please spend time studying the ones that interest you. They are free.
If you want to talk to us, we have private forums for those who support this ministry financially. Please consider supporting us here if you would like to help us keep our resources free.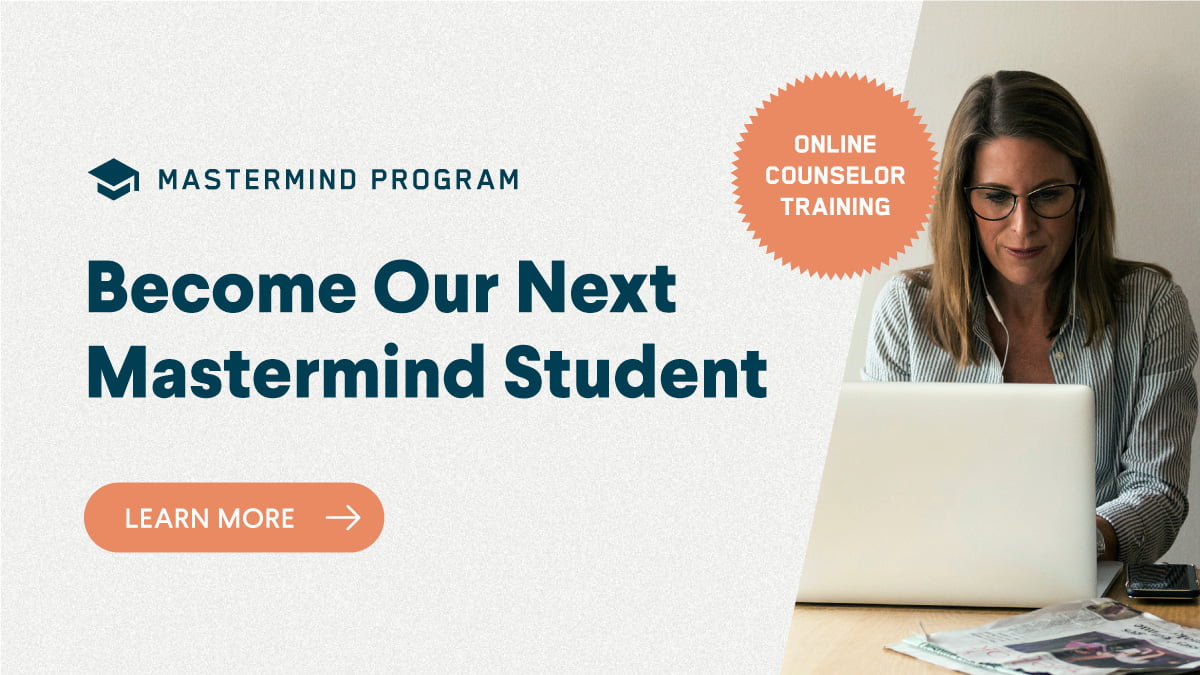 Filed Under:

Rick launched the Life Over Coffee global training network in 2008 to bring hope and help for you and others by creating resources that spark conversations for transformation. His primary responsibilities are resource creation and leadership development, which he does through speaking, writing, podcasting, and educating.
In 1990 he earned a BA in Theology and, in 1991, a BS in Education. In 1993, he received his ordination into Christian ministry, and in 2000 he graduated with an MA in Counseling from The Master's University. In 2006 he was recognized as a Fellow of the Association of Certified Biblical Counselors (ACBC).