Ep. 281 EMDR: Eye-Movement Desensitization Reprocessing Therapy
Shows Main Idea – EMDR is Eye-Movement Desensitization Reprocessing Therapy. Though it has been around for decades, it has gained a lot of momentum within Christian circles the past few years. It's a common question that comes to our ministry. In this episode, Rick explains what it is, does it work, and how Christians should view this soul care method.
Show Notes
You may want to read:
Word of Caution
Don't be the BC'er that says God's Word is sufficient without honestly talking about the complexity of inferior models

E.g., telling a person stranded in the desert that what they need is water. They need more than the right answer; you must resolve all the complicating problems that keep them from the right answer:

Pragmatism
Ignorance

Remember that you were ignorant once upon a time

It's a faith issue: they believe in secular modalities

Understand them to help them. Don't just critique or dismiss them out-of-hand
What Is It?
Eye Movement – Focusing your eye on something while you're talking about trauma in your life. It could be a fixed object like a pencil or finger, or it could be those objects moving back and forth.
Desensitization – Exposure becomes essential to the treatment. The longer you focus during a session or the number of sessions you have can reduce the internal struggle (desensitization).
Reprocessing – The more you do this, you practice rethinking the event or changing the memories, which is the reprocessing aspect of EMDR.
It is a cousin of Cognitive Behavioral Therapy (CBT). CBT is a method that challenges thinking, hoping to train the person to think differently about a situation, which would improve their state. It's another way to retrain the mind to think differently about themselves, a traumatic event, or oppressive individuals.
Francine Shapiro popularized EMDR after taking a walk in the woods, thinking about something troubling her soul. As she was moving her eyes back and forth, she noticed a reduction of her disturbing thoughts.
Versions of distractive therapies have been around for centuries, e.g., hypnotism. It's a "way" to manage stress.
Secular Help
It's a secular way for people to find help; those who do not know that the Bible has a more transformative power or they do not know how to counsel the Word transformatively.
Pragmatism
There are a zillion methods with varying results, e.g.,
Superstition
Science
These things do and don't work, and how a specific mind works in these processes, nobody knows.

If someone tells you about how the brain works when change happens, they do not know what they are saying.

People will read into the results by connecting it to the brain: they assume science because it worked, e.g., affects the "trauma part of the brain."

There is no evidence, no science, no research, just general speculative statements because of a result.
Like the "chemical imbalance line," if you challenged them, they could not give you details.

It's a Fluid Therapy
There are different ways of doing it, similar to biblical counselors.
All systems are fluid, e.g., baseball pitchers: no pitcher is the same.

No counselor is the same. You should expect variations.
The Acronym Effect
Once you throw out an acronym, people become fearful, begin to think "science," and then they disqualify themselves.
It's like when you walk into a room as if you own it; human instinct will step back and let you own it.
Does It Work
It depends.
The irony is how they stumbled onto a scent of biblical teaching. "Think on these things."
"Rejoice in the Lord always; again I will say, rejoice. Let your reasonableness be known to everyone. The Lord is at hand; do not be anxious about anything, but in everything by prayer and supplication with thanksgiving let your requests be made known to God. And the peace of God, which surpasses all understanding, will guard your hearts and your minds in Christ Jesus. Finally, brothers, whatever is true, whatever is honorable, whatever is just, whatever is pure, whatever is lovely, whatever is commendable, if there is any excellence, if there is anything worthy of praise, think about these things. What you have learned and received and heard and seen in me—practice these things, and the God of peace will be with you" (Philippians 4:4-9).
It can work.
Self-help can work.
Self-esteem can work.
PMA can work.
Meds can work.

It depends on what you mean by work.
It depends on what you want.
It depends if you care to steward a sufficiency of Scripture worldview.
It depends on how desperate you are and who can help you (pragmatism).
There aren't a lot of BC'ers who can counsel trauma people.

Long-Term Effect
Temporary change, maybe.

It becomes a new habit for a problem (behavior modification), assuming it works.
It's just a technique that may work for you one time, several times, but not necessarily for your friends.

You're still distant from the Bible's help.
There is no heart transformation.
The culture has no choice but to walk through the woods and stumble onto things. They do not know the Bible, but they are hungry for answers.
When Christians use such things, it's more complicated.
It speaks to the Christian's inability to counsel the Word.

It's like a wannabe artist who paints by numbers. They are novice artists who need a template to guide them as they attempt to help others.
It's training wheels on a bicycle.
It's a T-ball stand for the five-year-old.
A Matter of Authority
What will you fixate your thinking on? God's Word or a totem (finger)?
What do you want to imagine—to "think on these things"?
You're a child of God, who took your shame, or do you want to create a magical image that helps you through a deep spot?
Why EMDR?
Are you desperate?
Is there no competent counselor?
Are you unaware of the Bible's sufficient?
Do you have little concern for stewarding the Bible's sufficiently?
Are you a pragmatist?
How does this practice draw others to God's Word?
Need More Help?
If you want to learn more from us, you may search this site for thousands of resources—articles, podcasts, videos, graphics, and more. Please spend time studying the ones that interest you. They are free.
If you want to talk to us, we have private forums for those who support this ministry financially. Please consider supporting us here if you would like to help us keep our resources free.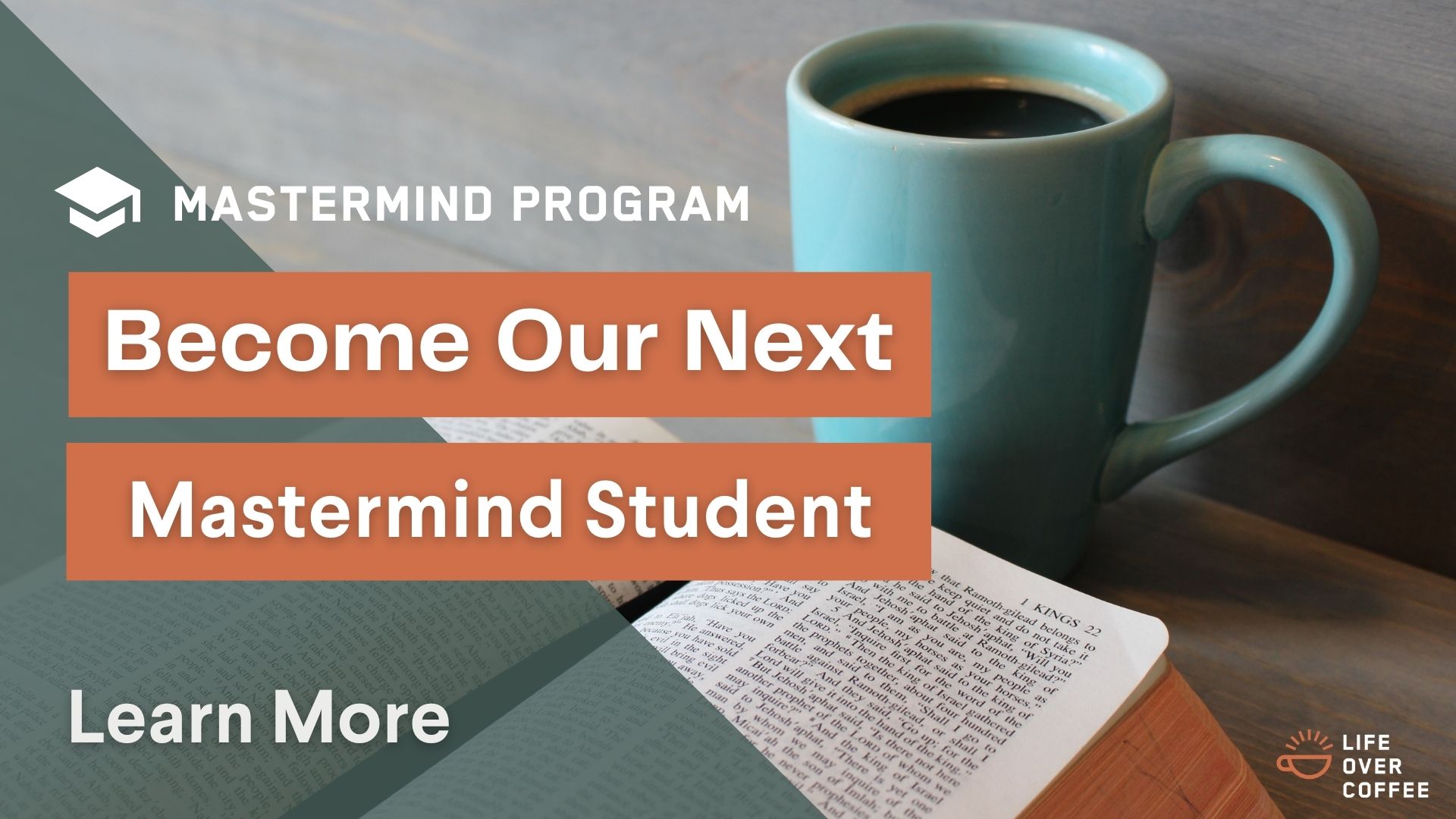 Filed Under:
Tagged:

Rick launched the Life Over Coffee global training network in 2008 to bring hope and help for you and others by creating resources that spark conversations for transformation. His primary responsibilities are resource creation and leadership development, which he does through speaking, writing, podcasting, and educating.
In 1990 he earned a BA in Theology and, in 1991, a BS in Education. In 1993, he received his ordination into Christian ministry, and in 2000 he graduated with an MA in Counseling from The Master's University. In 2006 he was recognized as a Fellow of the Association of Certified Biblical Counselors (ACBC).