The Non-Negotiable First Step to Build a Happy Home
A happy home does not just happen. Like all good things, you must have a plan and be willing to execute hard work (Luke 14:27).
You may want to read:
The good news is that Christians have the "schematic" for happiness, which begins with forgiveness. The question for us centers on whether we'll do the hard work of forgiving each other.
Christians enjoy and benefit from the gospel because God forgave us (Romans 10:9, 13). We confessed our sins and requested God's forgiveness, and our kind and generous Father forgave us.
Confession, forgiveness, and reconciliation are parts that lead you down the path to happiness (Deuteronomy 33:29). If you want a happy home, you must imitate our imitateable God at this crucial point (Ephesians 5:1).
No Confession – No Happiness
During the first five years of our marriage, I never asked my wife to forgive me for any of the sins that I committed against her. Think about it. What I just said is staggering. Let me state the obvious here:
My view of God, humanity, and the doctrine of sin was dysfunctional. My gospel understanding and practices suffered from a "failure to thrive" (Hebrews 5:12-14; 1 Peter 2:2-3).
Yikes!
I'm not going to rationalize or provide a weak attempt to minimize the contradiction of my life back then. But I have observed through counseling many Christians that after I ask them about their forgiveness practices in the home, nearly all of them have said they do not regularly do it.
They do not pursue each other in humility, which is affirmed by their lack of reciprocal ownership of sin, mutual confession, and selfless forgiveness.


The oddity of this unchristian behavior is stunning when viewed through the lens of our imitateable gospel (1 Corinthians 11:1). The Lord's gospel loudly proclaims a "not guilty" verdict to all regenerated people (John 3:7).
It is sad that I could not perceive and apply the benefits of His grace (Psalm 103:1-2) during the early part of our marriage (James 4:6). Do a quick temperature check of your home and closest relationships.
How often do you ask your family members to forgive you for things you've done wrong?
Would you characterize your home as a place where confession and forgiveness regularly happen?
Are all the members of your home committed to practicing forgiveness?
Are you more aware of what you do wrong or what other family members do wrong (Matthew 7:3-5)?
Will You Forgive Me?
The most radical, life-changing, relationship-building question you will ever ask another person is, "Will you forgive me?" That is how our radical, life-changing, relationship-building experience with God began. And the process is no different for His image bearers (Genesis 1:27; Ephesians 5:1).
A Christian who is not regularly asking for forgiveness is like the son of a millionaire who has no awareness of his daddy's fortune. Or even worse, he is aware of his daddy's wealth but refuses to benefit from the riches (1 Peter 1:4).
Forgiveness is free and unlimited from the Lord, but it requires humility to access it, whether you are on the asking or granting side of things.
"Will you forgive me?" is not a hard question, but it is not one of the more common questions asked within the Christian community–especially in our homes and local churches. You should be able to easily discern why this is so: humility is the prerequisite to forgiveness.
The person who is not regularly asking for forgiveness is either self-deceived, a pretender, or living in denial of the doctrine of sin. A forgiven person–who is authentically living in the grace of that forgiveness–is ready, willing, and able to ask for forgiveness (or grant it–attitudinally or transactionally).
Seven Simple Steps
1 – Be Honest. You know when you sin (1 John 1:7-10; Romans 2:14-15; Hebrews 4:7-8).
2 – Walk in the Spirit. When you sense God's illumination, step into it; don't run from it. Pray for heightened sensitivity to the Spirit of God and obey Him in all things. Practice a life of honesty and integrity. When He speaks, listen and act.
3 – Practice Forgiveness. Don't say I'm sorry or apologize. Push the "biblical envelope" by pursuing radical reconciliation. Ask for forgiveness.
4 – Begin with God. Don't ask others to forgive you while not asking God to forgive you. All sin is a sin against God. Sometimes we sin against others too. If you sin against others, you must ask two people for forgiveness: The Lord and the other person you've offended.
5 – Be Specific. "Will you forgive me for (name it, claim it)?" Let them know that you know how you have sinned. Convince them that you have sinned. Do not let them let you off the hook.   "Make" them forgive you, as you bring a compelling argument against yourself. Be convincing, persuasive, and unrelenting in your pursuit of forgiveness.
6 – Surrender. Give up your rights by submitting yourself to the authority of God and His Word. Choose brokenness until you are released from your sins and restored to those you offended. (Read Psalm 51) Do not settle for anything less.
7 – Remember. There is power in forgiveness. After the Father executed His Son on the cross (Isaiah 53:10) for your sin and mine, He made it possible for any person to experience release from the guilt and punishment that all sin deserves (Romans 6:23)
As a Christian, you and I have the grace-empowered privilege to live daily in a guilt-free environment if we will choose to be honest with ourselves, with God, and with others.
After Lucia and I began to see the gospel with more practical clarity, we started to live in the "restored sanctification sweet spot" that radically changed our home. We replaced the guilt, burden, shame, unresolved conflict, and proverbial "pink elephants" flying around the room with love, joy, peace, hope, and mercy that Christ offers through His gospel.
Do not be like the rich kid who is clueless about or resistant to what his daddy possesses. Step up to your inheritance by asking your family members to forgive you every time you sin against them. Be radical. Step into the enjoyment of your Christian experience with others.
Need More Help?
If you want to learn more from us, you may search this site for thousands of resources—articles, podcasts, videos, graphics, and more. Please spend time studying the ones that interest you. They are free.
If you want to talk to us, we have private forums for those who support this ministry financially. Please consider supporting us here if you would like to help us keep our resources free.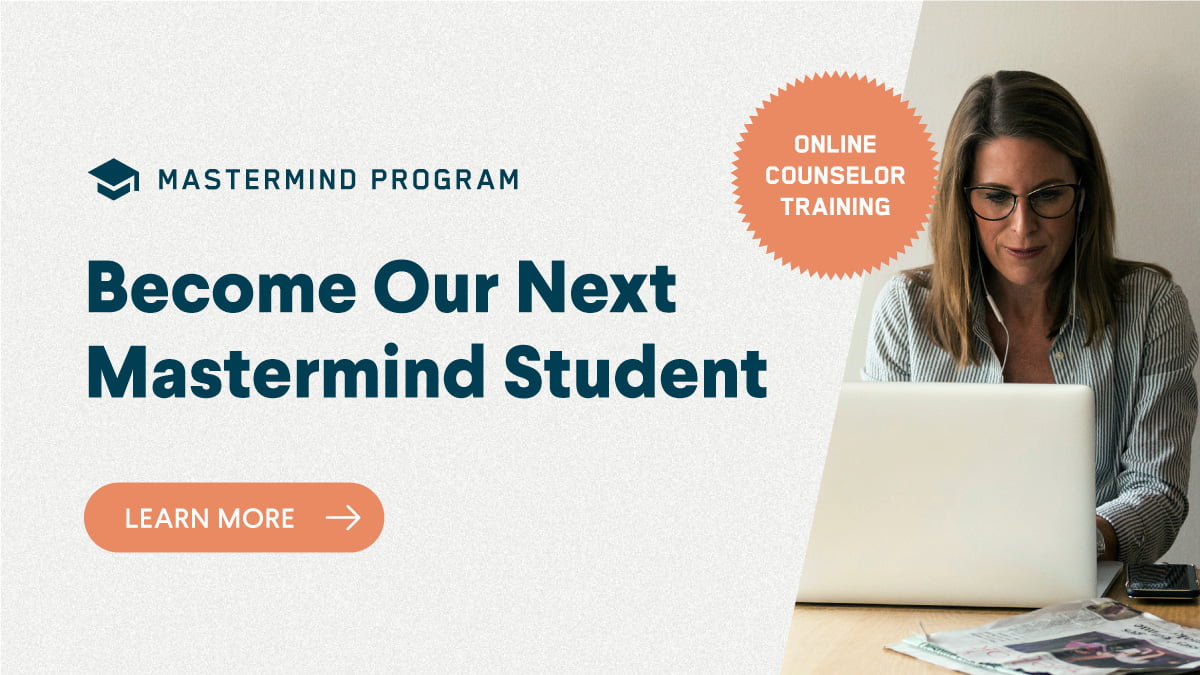 Filed Under:

Rick launched the Life Over Coffee global training network in 2008 to bring hope and help for you and others by creating resources that spark conversations for transformation. His primary responsibilities are resource creation and leadership development, which he does through speaking, writing, podcasting, and educating.
In 1990 he earned a BA in Theology and, in 1991, a BS in Education. In 1993, he received his ordination into Christian ministry, and in 2000 he graduated with an MA in Counseling from The Master's University. In 2006 he was recognized as a Fellow of the Association of Certified Biblical Counselors (ACBC).