Vital Teaching for Releasing Your Children to the World
One of the essential goals of parenting is the practice of releasing your children to the culture where they will eventually live. Part of this process is for them to live less under the governance of the parent's rules and more under God's authority. As they leave the parent's protective care, they come up under the Lord's. Knowing how to assist them in this transition is vital.
You may want to read:
The Most Vital Things
Gospel-centered, gospel-motivated parenting is a slow-release process of your children. You want them to gradually move away from your rules, expectations, and authority. You hope that they will embrace the governing dynamics of Christ, which will provide them with the purest and most potent freedom and life experience.
How to release a child to live well in God's world is every parent's concern and question. Fortunately, when Jesus talked about our ultimate aims and competing priorities, He answered the question, "What is the most vital thing we can do?" Listen to the conversation.
"Teacher, which is the great commandment in the Law?" And he said to him, "You shall love the Lord your God with all your heart and with all your soul and with all your mind. This is the great and first commandment. And a second is like it: You shall love your neighbor as yourself. On these two commandments depend all the Law and the Prophets" (Matthew 22:36-40).
God and Others
In a sense, parenting is not rocket science. There are only two things that children need to master: love God and others most of all. If your children's hearts are motivated and governed by these two truths, and if you have helped them embrace this kind of affection for God and their neighbors, you have served them well.
When they love God and others more than themselves, they will experience a richness found in God alone—treasures that no list, no code of conduct, or no religious system could ever provide for them. This perspective is not so much about rules as it is a worldview that bleeds into their attitudes and behaviors.
Think about this parenting concept for a moment. Living under God's authority with a vibrant love for Him because of what He did through the gospel is God-glorifying, soul-satisfying, and neighbor-affecting. Though there are other things you want your children to know, these two are at the top of the mountain.

Keeping It Simple
The coolest thing about the two great commandments is that there are only two of them. Jesus was keeping it simple for us, simple people. Too many rules, too many lists, and too many preferences make one's head swim. The rule-based life is a yoke of slavery. There are two outcomes for those who try to live a rule-oriented life.
The first group whittles their lives down to behaviors that permit them to live within their closed, rule-based system. The second group of law-keepers eventually tire of the process and throw the rules out the window. I've seen both of these things happen in the lives of too many of my friends. They are legalists, or they make the "grace mistake."
The Lord has only "two rules" for you to teach your children, and if they embrace them, everything else in their lives will fall into its proper place. Love God and love your neighbor; let the Lord's all-time top two be the most important gifts you give your children.
Give Them an Attitude
Though you want your children to behave well, what I'm suggesting has less to do with their behaviors and more to do with their attitudes. You cannot love God and love others more than yourself if the gospel has not transformed your heart. This truth makes focusing on the child's heart your primary aim.
All behaviors flow from a person's heart. Isn't this truth true for you? Your attitude about God determines how you respond to Him. Think about your attitude toward anyone, whether you like them or not. Whatever your view is toward that person, your responses will flow from that attitude.
Let's say that your child loves God and others more than anything else. Think about how much that kind of heart disposition will set them up for the best possible kind of life. They might not get all the perks of this world or meet all the preferences that you have for them. But you will be pleased, knowing that their love for God and others provides them with the best possible shot at living well in His world.
Evaluating the End Game
I trust that I have convinced you that loving God and others is the best possible end game. If so, let's move on to how you can motivate your child toward that right end. How do you, as a parent, cooperate with God in helping your child have a Godward and others-centered mindset?
Of course, you must begin with the gospel because its purpose is to bring transformation—to change a person. Christ came to earth to die on a cross because He hopes to change us from bad people to good ones. Your responsibility is to cooperate with the Lord in helping your children transform. When a child goes from a self-lover to a God and other-centered lover, you will have reached your most cherished parenting aim.
What you must do is evaluate your parenting process to see if what you're doing facilitates this righteous aim in your child's life. Perchance there is something that does not foster a love for God and others in your child's heart; you want to discard it.
You Imitate and Teach
Your kid's righteousness must go deeper than that of the Pharisees (Matthew 5:20). This need is why Christ came. Your child needs the alien righteousness of Jesus, which is better than the law's righteousness (Isaiah 64:6; Hebrews 3:1-6; John 14:6). The first step in gospel-centered parenting is for the child to be born again (John 3:7).
Of course, that is not something that parents can do (2 Timothy 2:24-25; 1 Corinthians 3:6). Only the Lord grants repentance. At best, you can point your child to the gospel while pleading with God to engage his heart for this initial and essential first step. Your dependence on the Lord does not mean that you have nothing to do. There are two ways you can cooperate with the Lord in this redemption narrative.
You imitate a gospel life before your child, so they can gain a vision for the Christlike life (Ephesians 5:1; 1 Corinthians 11:1; Philippians 4:9).
Along with a visual picture of what the practical Jesus looks like in your life, you want to teach them how to follow you as you follow Christ (Deuteronomy 6:4-9).

Learning from Mistakes
One of the most significant mistakes that a parent will make is not living for Christ while expecting (or demanding) that their children do. If a child in this type of home refuses to walk with the Lord, the parent becomes an accessory to the crime. Ultimately, it's the child's decision and fault—if he rejects God, but the parent is an unnecessary and complicating problem.
I cannot make my appeals any stronger. Even your failures become excellent training opportunities because you can show your children how to change. Some parents see their mistakes as hindrances to the "Christlike advancement" of their children. They only get in the way if they never repent.
Your child will make many mistakes as an adult. What better gift could you give him than to teach him how to own the mistakes by confessing and reconciling with those he has offended? When I talk about "follow me as I follow Christ," I most assuredly mean that you include your mistakes, missteps, failures, and sins.
Teach While You Wait
Let's review the essential points thus far. At the top of the list is understanding and resting in the knowledge that only God can change anyone. Your job is to water and plant; you cannot make your child grow (1 Corinthians 3:6). This truth is not a call to passivity; you are to water and plant. But you must not cross that line by manipulating change in your child.
The life-sustaining change that you want will only come after God saves the kid. While you're waiting on God to regenerate, you want to keep on parenting the practical Jesus into their lives. The hand may not be in the glove at this point, but you want to parent as you wait for the child to "fit himself into Christ."
You live and teach the life of Christ while you wait for the child to get into Christ. You don't want to wait for post-salvation, and then you begin teaching your child how to be a Christian. Do it now. Then, should God regenerate your child, you will have a head start on what it means to be a Christian.
Five Practical Tips
As you're waiting on your child to love God and others with all his heart, which begins at salvation, there are some things that you can do to "model the practical gospel of Jesus" to him. Here are five things that you can start doing today. They are humility, gratitude, kindness, serving, and repentance.
1 – Humility is the initial heart response from any person who is rightly affected by the gospel. God, the Father, executed His one and only Son on a cruel cross to have a relationship with Him. If you truly understand this gospel truth, humility should be how others characterize you.
Would your child say that you're a humble person? I'm not asking if you are perfect but humble. Are your children regularly observing your humility, born out of a heart that has been transformed by the gospel?
2 – Gratitude is what flows from a humble heart. The more a gospel-centered person grows in his awareness of what Jesus did on the cross, the more he will be compelled to be grateful for all things. Gratitude is the immediate and intuitive response of a humble person.
Are you characterized as a grateful person? Are your children regularly experiencing your gratitude, born out of a humbled heart that has been transformed by the gospel?
3 – Kindness is what led to your repentance (Romans 2:4). The gospel is the kindness of the Lord. The Christian, who has been humbled by the gospel's power, is a grateful person. He will be illuminated and led by the Spirit of God to demonstrate a similar type of kindness to others (Matthew 18:33). Kindness begets kindness.
Are you characterized as a kind person? Are your children regularly experiencing your kindness, which is born out of a desire to show them a similar type of mercy that the Lord has given to you?
4 – Serving is why the Savior came to our planet (Mark 10:45). The most profound way that He served us was by giving His life as a ransom for us. Serving is what gospel-centered people do.
Are you characterized as a servant? Would your children say that you are here on earth to serve them rather than others serving you?
5 – Repentance is at the top of every Christian's to-do list because we are imperfect daily. Mercifully, we are the only people group in the world who can repent; it is a gift because of the gospel. Sin does not discourage us because of the gospel. We know we cannot be completely free from all of our sins, but we have the gospel. Gospel-centered parents love and practice repentance before their children because they can.
Are you characterized as a repenting person? Would your children say that they experience your repentance regularly?
Call to Action
Think with me for a moment: How are you living out a gospel-centered life before your family, as it pertains to these five gospel-generated gifts? If your parenting is not regularly emulating these five things, your parenting needs help. You cannot expect your children to be doing these things if you are unwilling to lead them by being a gospel-centered example.
If you are not modeling these five gospel manifestations well, I appeal to you to find help. Do not delay. Talk to someone who can help you become the kind of person you want your children to be. Revisit the list and honestly assess yourself.
Are you characterized as a humble person?
Are your default speech patterns saturated with gratitude?
Would your family say that you are a kind person?
Do you instinctively serve because a humble, grateful servant is who you are?
Does your life manifest moment-by-moment repentance?
Need More Help?
If you want to learn more from us, you may search this site for thousands of resources—articles, podcasts, videos, graphics, and more. Please spend time studying the ones that interest you. They are free.
If you want to talk to us, we have private forums for those who support this ministry financially. Please consider supporting us here if you would like to help us keep our resources free.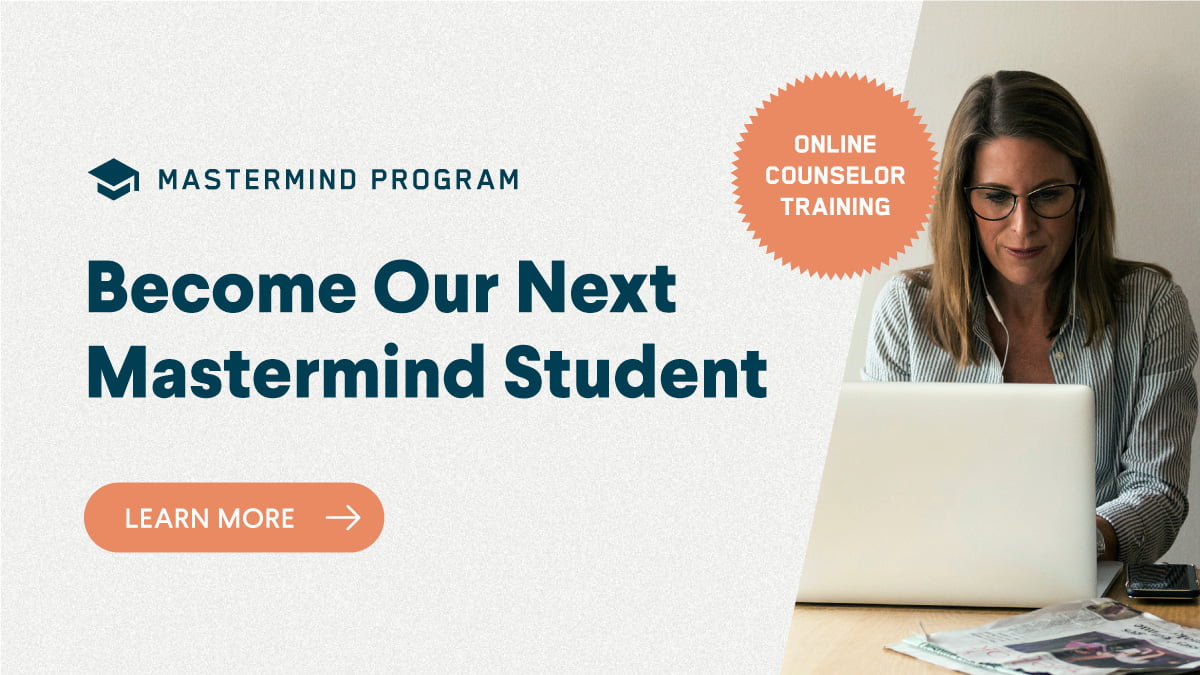 Filed Under:
Tagged:

Rick launched the Life Over Coffee global training network in 2008 to bring hope and help for you and others by creating resources that spark conversations for transformation. His primary responsibilities are resource creation and leadership development, which he does through speaking, writing, podcasting, and educating.
In 1990 he earned a BA in Theology and, in 1991, a BS in Education. In 1993, he received his ordination into Christian ministry, and in 2000 he graduated with an MA in Counseling from The Master's University. In 2006 he was recognized as a Fellow of the Association of Certified Biblical Counselors (ACBC).