When Suffering Reaches the Limits of Your Endurance
Grumbling is a minor sin, but like tiny breadcrumbs leading you somewhere, the complaining person shows you the practical condition of their heart. The grumbler might not perceive what their words are saying about them or their need for a gospel recalibration, but you must know this to help them. My friend, Biff, is one of those undiscerning complainers. Perhaps this case study will provide insight into how to care for him or any other person with a grumbling, complaining spirit.
You may want to read:
The Grumblers
Biff is like a lot of us. The heat in his life has more effect on him than the gospel. When disappointment happens to him, the trouble quickly manages him rather than the Savior he loves and professes to follow. Though his faith is genuine, the cares of this world overcome him too much. It doesn't take long for you to realize this. After a few minutes with Biff, he recites a sad list of things in his life. He reminds you of what the Savior said about how our words reveal the condition of our hearts (Luke 6:45). Biff's words show frustration, impatience, anger, hopelessness, despair, cynicism, and hurt by others. He's a problem-centered man.
You want to sympathize with him because you care; you don't want to blow off his concerns as though they don't matter. Much of what he says is legitimate: unkind people have done hurtful things to Biff. As you're sympathizing, the Spirit is "nudging" you to speak with Biff about God's grace and why he can't seem to appropriate that grace to his troubles. Grace is sufficient for trials like what Biff is experiencing (2 Corinthians 12:9). But you're concerned about why he can't seem to walk in God's empowering favor. You want to have a heart-to-heart discussion with Biff. You pray about it, and the Lord leads you to Hebrews 2:14-18.
But the people thirsted there for water, and the people grumbled against Moses and said, "Why did you bring us up out of Egypt, to kill us and our children and our livestock with thirst (Exodus 17:3)?"
The Hebrew writer wrote this New Testament book for a group of people who had difficulty persevering through their troubles. Like the Hebrews of the Old Testament wilderness wandering, they succumbed too quickly to throw in the towel. When a person is heading down the path of despair, it's a clear sign he has forgotten the gospel of promise (Philippians 1:6). God is a promise-keeping God. He will bring to a beautiful completion what He has begun. The Israelites lost their God-centered perspective. They saw the power of God at the Red Sea but were grumbling a few days later. How about you?
Life Reveal Faith
How are you holding up through your circumstances? The grace of God can be objectively measured in our lives by our countenance, our confidence, and our communication. Grumbling and complaining are clues you will hear from a person who is not holding up under their circumstances. In such cases, the person has forgotten the hope, peace, and redemption found in the gospel. It is instructive to note how the Hebrew writer is counseling these people; notice the focus on the heat in their lives. The focus is not on the Savior, who has positioned Himself to help them through their suffering. Biff is having a crisis in his faith. When a person does not hold on to Jesus, his faith is broken down.
Thus, the more significant issue for Biff is not what he is going through or what others are doing to him. The Lord does not call us to perfect faith, but He does expect us to appropriate His faith in our lives to give us the ability to overcome the troubles in our world. Though Biff is a genuine believer, his intellectual understanding of the Bible and his functional application of the Bible are not the same. While there will always be a disparity between what we believe and what we practice, God's grace should still be sufficient regardless of what we're experiencing—a hard saying: who can hear it?
I have said these things to you, that in me you may have peace. In the world, you will have tribulation. But take heart; I have overcome the world (John 16:33).
Overcoming faith is not what you predominately hear from Biff. He's more whooped than wonderful, more jerked around than joyful, more cynical than conquering. Biff is a problem-centered Christian, which does not mean he should never talk about his problems. He should talk about his trouble, like how we read many Psalms. A typical Psalm will lay out the problem while working toward a God-centered, God-glorifying, and God-exalting conclusion. Biff rarely gets that far. The problem captures him (Galatians 6:1), and then he layers the subsequent disappointment on top of the preexisting problem, creating a web of tangled complexity.

Theology Underlies Maturity
For though by this time you ought to be teachers, you need someone to teach you again the basic principles of the oracles of God. You need milk, not solid food (Hebrews 5:12).
Sound theology provides proper application—the prerequisite for good biblical discipleship.
Weak theology creates weak applications, leading to weak, fearful, and struggling people.
While you don't want to be condescending to Biff, you feel compelled to take him back to the elemental principles of the gospel. Sometimes we can assume too much about people—thinking they understand the basic applied concepts of the gospel, though their attitude and speech would reveal otherwise. There can be a disconnect between our lives and the life of Christ. The suffering and death of Jesus should help us when we go through our pain. He is our example as One who has been there and done that. He is the founder and the perfecter of our faith. This perspective makes His suffering Exhibit A for how and why we are to experience suffering.
Looking to Jesus, the founder and perfecter of our faith, who for the joy that was set before him endured the cross, despising the shame, and is seated at the right hand of the throne of God (Hebrews 12:2).
With Jesus in view, the question becomes, "How is Jesus helping Biff through his suffering?" The inquiry explores his faith. The only way Jesus can help him is by having faith (trust) in Jesus, which makes faith a big deal. A person who Jesus is not objectively helping is not demonstrating genuine functional faith in Jesus. The Hebrew author was in full Christological mode when writing to those thinking about chucking their faith. He called them to reorient their minds away from their problems and onto Christ. The author had sound theology—in this case, he is zeroing in on a rational Christological perspective to their issues. He wants to ensure the readers have a comprehensive view of Christ so their faith will carry them to find Christ's strength in their weakness.
Jesus Identifies with Us
Since therefore the children share in flesh and blood, he himself likewise partook of the same things, that through death he might destroy the one who has the power of death, that is, the devil (Hebrews 2:14).
Jesus can help us when we suffer because He identifies with us in our suffering. He understands what we're going through. Indeed the author was correct when he said, "We do not have a high priest who is unable to sympathize with our weaknesses, but one who in every respect has been tempted as we are, yet without sin" (Hebrews 4:15). If I were to ask you who has suffered more than anyone else, how would you answer? What person(s) comes to mind when you think about human suffering? The person who has suffered more than anyone else is God incarnate. Nobody eclipses Him on the human suffering scale. For God to become a man to die on the cross for unloving people is the greatest act of love and personal suffering (John 15:13).
God, in the person of Jesus, paid the highest price for suffering. While some people may struggle with a God who would make a world that has evil in it, the more transcending thought is a God who made a world that He would suffer more than anyone else. Though there may not be a person in your life who understands what you're going through, Jesus does. The real question is whether you're looking for someone other than Jesus who understands you. People often lament, "If only someone understood my situation." Dear friend, someone does know what you're going through. His name is Jesus. Will you turn to Him in faith and begin to trust Him to navigate the storm in your life?

Jesus Delivers Us
And deliver all those who through fear of death were subject to lifelong slavery (Hebrews 2:15).
Not only does Jesus understand us, but He delivers us. He can help us when we suffer because He suffered and died to save us from the real cause of all our suffering, which is sin. I am not saying your suffering is because you have sinned. Maybe you did sin, and you're suffering for it. Perhaps you didn't sin, but you're suffering due to someone's sin. Either way, sin is always in play when suffering, whether it's your sin, someone else's sin, or simply because you live in a sinful world. This presuppositional perspective is a crucial point: God did not come to our world to remove our suffering but to remove our sin. Our suffering will go away later (Revelation 21:4), but we are to overcome sin today (1 John 3:8-9).
Hebrews 2:14-15 shows how God's way to destroy sin is through the door of suffering (Hebrews 2:14). His goal was to go through death to defeat evil. This kind of gospel work rendered powerless the strength of the devil—Christ's pain defeated sin. If our sinfulness grows during our suffering, we have missed the point of His suffering and ours (2 Corinthians 1:8, 4:7-10, 12:7-10). Death is the mysterious and fearful door through which we all have to walk to live (Matthew 16:25). It was the death of Christ that defeated the one who had the power of death.
Satan used to hold the fear of death over our heads. We were in bondage to our greatest fear, which was death. The suffering and death of Christ removed this fear, and now with our worst problem in life resolved by the power of the gospel, we are free to live in overcoming faith. This kind of faith empowers us to live victoriously regardless of what problem comes at us. Christ has defeated sin through His suffering! We should also be able to conquer sin through our adversity, which will only happen in proportion to our emulation of the Savior. The foolishness and weakness of the gospel applied to our lives will give us wisdom, power, and victory (1 Corinthians 1:18-25).
Jesus Enables Us
For because he himself has suffered when tempted, he is able to help those who are being tempted (Hebrews 2:18).
We must suffer.
We must persevere through our suffering.
See also John 12:24, Philippians 1:29, and 1 Peter 2:21.
Jesus's resurrection evidences the victory that He experienced when He suffered and died. The resurrection positioned Him to help us when sin holds us in bondage. The door of suffering, death, and restoration gives way for a person to be an active restorer in the lives of others. For you to be restorative in a person's life, there are two things you have to do—suffer and persevere through your suffering. This aspect of the gospel is complex for many believers to understand: how our redemptive usefulness in this world comes through personal suffering.
The most potent and persevering way to emulate the Savior in your life and experience His empowering favor is to serve others by enduring suffering. Your suffering will strengthen your faith, enabling you to rescue others struggling with their faith. The greatest temptation comes when the weight of our problems outweighs the gospel in our lives. When a person is regularly overwhelmed by his circumstances, he is not living in the functional reality of the gospel. When this is true for anyone, it's vital to explore the Christ-centered disconnect. Now is the time to make these applications to Biff.
Call to Action
How would you counsel Biff? Perhaps these questions will help you develop a plan to serve him.
How are the Savior's suffering and death helping Biff as he goes through his difficulty?
Do you believe his suffering strengthens and positions him to help others captivated by sin? Why did you answer the way you did?
Will it be grumbling or the gospel for Biff? What does he need to do to turn from grumbling to living in the functional realities of the gospel?
What circumstance or person in your life tempts you to grumble more than rejoice?
Jesus went to the cross to die for you. Is His love for you more controlling than the questions and suffering you're going through now?
Because He did not give up, He positioned Himself to help us. We need this persevering grace in our lives. If we are willing to identify with the Savior's suffering and appropriate His grace to ours, we'll be in the proper position to help people who do not have victory over their plight.
Need More Help?
If you want to learn more from us, you may search this site for thousands of resources—articles, podcasts, videos, graphics, and more. Please spend time studying the ones that interest you. They are free.
If you want to talk to us, we have private forums for those who support this ministry financially. Please support us here if you want to help us keep our resources free.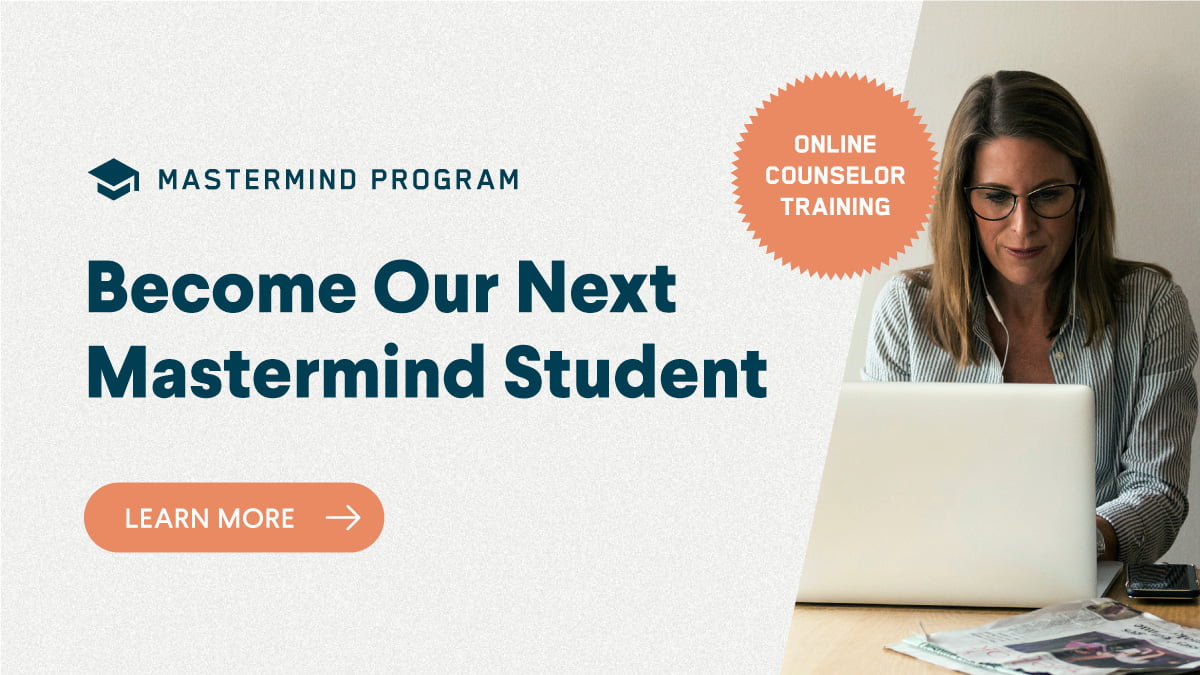 Filed Under:

Rick launched the Life Over Coffee global training network in 2008 to bring hope and help for you and others by creating resources that spark conversations for transformation. His primary responsibilities are resource creation and leadership development, which he does through speaking, writing, podcasting, and educating.
In 1990 he earned a BA in Theology and, in 1991, a BS in Education. In 1993, he received his ordination into Christian ministry, and in 2000 he graduated with an MA in Counseling from The Master's University. In 2006 he was recognized as a Fellow of the Association of Certified Biblical Counselors (ACBC).