Defining and Establishing Your Life and Marriage
If you were helping a couple build a stable marriage, where would you begin? What would be your starting point? What is the main thing that you would want to establish in their minds to help them?
You may want to read:
Their starting point, which is also called a presupposition, will determine the kind of experience they will have with each other. It is essential for a couple to have the right presupposition, as well as a practical plan that logically flows out of that presupposition.
The Key Idea: Determine a biblical presupposition through which your life and marriage are built and construct a practical plan that flows out of that presupposition.
No Other Foundation
We all have a presupposition; it is a way of thinking about who we are and how we relate to each other. A presupposition is a filter through which we see and interpret life, and it influences and shapes the steps that we take throughout our lives.
The way we communicate, the motives for our anger, how we think about sex, and our responses to each other are predetermined by our interpretive filter. What is your presupposition for your life and marriage? What is the screen through which you interpret life?
There are four elements to these foundational ideas, with each element building upon the previous one. You can discern your presupposition by answering four fundamental questions. Here's the first one:
What Defines You?
A simple question to get the ball rolling could be, "Upon what do you want to build your life, marriage, and family?" See Matthew 7:24-27. This question is a life-trajectory inquiry. How you answer the question will determine everything else that unfolds in your life and marriage. It will establish the kind of life you will experience as a couple.
If you are married and have not had a discussion with your spouse about what you want to build your marriage and family upon, I suggest that you have this conversation soon. If you're about to be married, you're in a great place, with an excellent opportunity to discuss the most important thing you could talk about with your future spouse.
Married or not, this could be one of the most important conversations that you will ever have. After you establish your presupposition—your filter through which you see and respond to life, you can begin developing your plan that practically executes your presupposition with God and each other.
So what about it? What defines your life, your marriage, and your family? Here are a few ways people filter their lives.
Their job, career, and profession.
Their family name, heritage, and legacy.
Their strengths, abilities, and gifts.
Their money and what it provides.
Their education and other training.
Their skin color and preferred ethnic group.
Their social standing, influence, and privileges.

Does Christ Define You?
Fortunately, Paul answered the question for us. He gave a succinct answer in Ephesians 2:19-22, which settles what a person's presupposition should be. Jesus Christ is the cornerstone upon which we are to build our lives.
So then you are no longer strangers and aliens, but you are fellow citizens with the saints and members of the household of God, built on the foundation of the apostles and prophets, Christ Jesus himself being the cornerstone, in whom the whole structure, being joined together, grows into a holy temple in the Lord. In him, you also are being built together into a dwelling place for God by the Spirit (Ephesians 2:19-22).
Jesus Christ is the Person upon which we construct our lives, marriages, and families. He is the foundation or, as Paul said, He is the cornerstone in whom the whole structure grows.
Jesus should be your presupposition.
Jesus should be your starting point.
Jesus should be your filter.
Should somebody ask you the question about what defines your life, marriage, and family, you can succinctly respond by saying your life, marriage, and family are built upon nothing less than the "Person and work of Christ," or the gospel.
It is the gospel that defines and determines your life. You build your life on Christ. If they ask why you are constructing your life on Christ, you can respond by saying it is because you are a Christian. The word Christian implies a follower of Jesus Christ.
You are a Christian.
You are a follower of Jesus Christ.
This presupposition is who you are, and this is how you live.
If you have been born a second time (John 3:7), you are a follower of Jesus Christ (1 Corinthians 11:1). You do not serve any other master (Matthew 6:24) but the true and living God. There is no other option for you but to build your life upon the One who saved you.

Are You Building Your Life On Christ?
I suppose you could be thinking this is quite elementary. Honestly, I hope it is. It would be fantastic if this were true about you: Jesus Christ is the one who saved you if you are a Christian. He made you a Christian.
And because you are a Christ-follower, your heart's desire is to practically let His life live through you in every possible way, especially in your marriage and family. Upon this three-step foundation, you can move to the fourth and last element: Determine how to live according to your presupposition practically.
How Do I Make It Practical?
Making it practical is the challenging part. It is one thing to say that you believe in Christ, but an entirely different matter to live in authentic, relevant, and practical Christlike ways that have a transformative influence on others (James 2:19). This aspect is the part of the process where many people become befuddled. Some Christians give up at this point because they do not know how to be like Jesus.
Though Christians know that they are to put Christ on display in their lives and that they are to make His name fabulous, there is usually a mystery about how to practically accomplish this worldview. The "practicalization of the gospel" is not as elementary as saying, "I'm a Christ follower."
Do you have a game plan?
How do you practicalize the gospel in your life?
What does your exportation of Christ look like to your spouse?
Call to Action
Spend some time talking with your spouse about what you've just read. Discuss your most crucial presupposition. Each of you, share what is more important to you. What about you that needs to change?
How does your life need to be realigned to the gospel? How can your spouse help you to realign your life to the gospel?
Need More Help?
If you want to learn more from us, you may search this site for thousands of resources—articles, podcasts, videos, graphics, and more. Please spend time studying the ones that interest you. They are free.
If you want to talk to us, we have private forums for those who support this ministry financially. Please consider supporting us here if you would like to help us keep our resources free.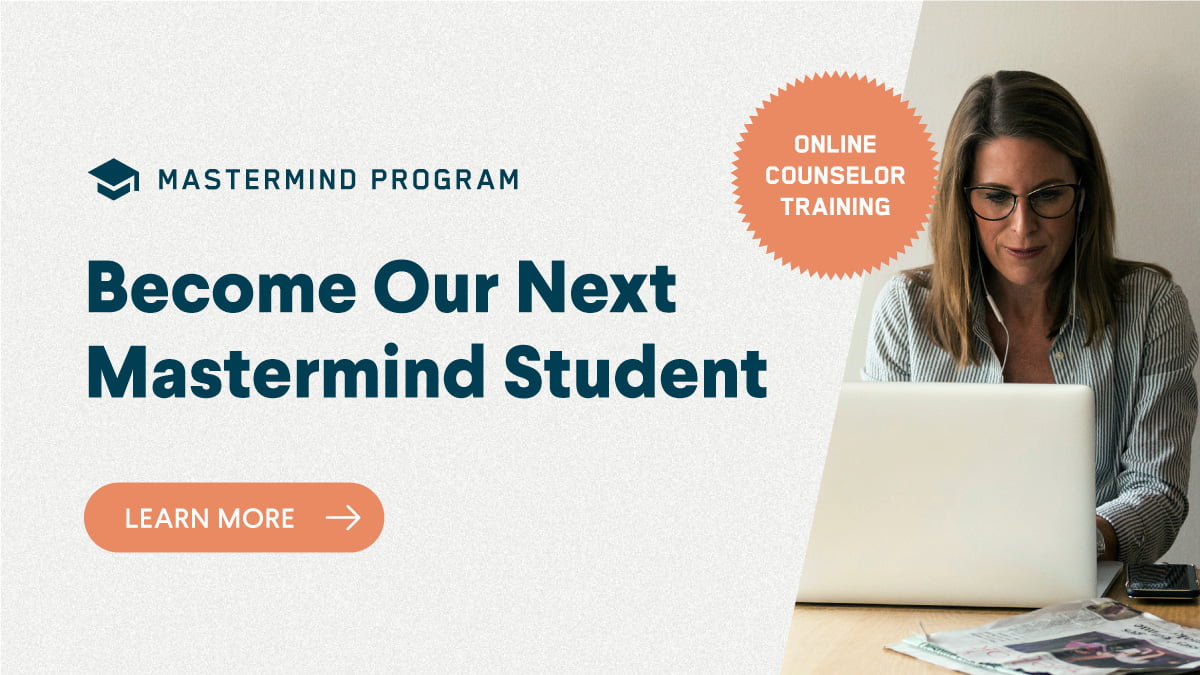 Filed Under:

Rick launched the Life Over Coffee global training network in 2008 to bring hope and help for you and others by creating resources that spark conversations for transformation. His primary responsibilities are resource creation and leadership development, which he does through speaking, writing, podcasting, and educating.
In 1990 he earned a BA in Theology and, in 1991, a BS in Education. In 1993, he received his ordination into Christian ministry, and in 2000 he graduated with an MA in Counseling from The Master's University. In 2006 he was recognized as a Fellow of the Association of Certified Biblical Counselors (ACBC).