A Few Practical Steps on How to Walk in the Spirit
My number one all-time prayer is for the Spirit of God to give me awareness and perception regarding His work in my life and in the world where I live. Each day and throughout my day, this is my prayer. I want to know what He wants me to do, which is why it's vital to know how to walk in the Spirit.
You may want to read:
God promised to put His Spirit in me so I would know how to walk in His statutes and obey His rules (Ezekiel 36:26-27). Jesus is the ultimate example of what this looks like in a human being. His life was a perfect picture of what it means to be Spirit-filled.
Everything He did was done in the power of the Spirit as the Spirit led Him. Some have thought that He was doing His works in His divinity, but this is not true. He set aside His divinity and took on flesh so He could be like us (Philippians 2:6-7; Hebrews 2:14-15, 4:15). The hypostatic union teaches that He was 100% God and 100% man. He was God in the flesh, but He only acted out of His flesh, out of His humanity.
He preached with authority, cast out demons, carried out His mission on earth, sought the lost, and discipled His friends all because the Spirit had filled Him. It was the Spirit of God that drove and empowered Him (Mark 1:12; Luke 4:18).
Jesus lived the most vibrant life ever lived because He lived the most dependent life ever lived. This truth about Jesus is why my primary prayer has been to be filled, illuminated, empowered, and controlled by the Spirit of God.
The Advantage of the Spirit
If you had to choose between having Jesus at your side or the Holy Spirit in your heart, which would you choose? At first glance, it seems like it would be more advantageous to have Jesus at your side, but the Scriptures would not teach this notion. It is actually to your advantage for Jesus to go away, which He did, so you could have God in you rather than having Jesus next to you.
A human Jesus is a limited Jesus, but the Spirit of God is not limited or contained in space. He is released to be everywhere and in anyone at all times. Jesus told his disciples that this was better for them, too.
Nevertheless, I tell you the truth: it is to your advantage that I go away, for if I do not go away, the Helper will not come to you. But if I go, I will send him to you (John 16:7).
As we follow the lives of some of His disciples in the book of Acts, we know He was right. We find them scattered to the uttermost parts of the world. They needed the third Person of the Trinity working in them to accomplish the work.
And Peter said to them, Repent and be baptized every one of you in the name of Jesus Christ for the forgiveness of your sins, and you will receive the gift of the Holy Spirit. For the promise is for you and for your children and for all who are far off, everyone whom the Lord our God calls to himself (Acts 2:38-39).
Throughout the book of Acts, we read about the Spirit leading, influencing, and empowering people. Nothing has changed since then, as this is how we are to live our lives today–depending on the Spirit (Ephesians 4:30).
If you want to live out the purposes of Jesus Christ in your life and community, you must have what the followers in Acts had in their lives—the Spirit of God in you. God has always wanted to be with His people.
In Adam's day, He walked with them (Genesis 2:7).
In Moses's day, He tabernacled with them (Exodus 25:8).
In the Savior's day, He dwelt among them (John 1:14).
In our day, He dwells in us (Acts 2:4).
The question then becomes whether we are going to be pneumatic ministers, as evidenced by Him indwelling us and our dependence on Him (1 Thessalonians 5:19).

The Work of the Spirit
Some have elevated walking in the Spirit to a mystical, special blessing, two-tier Christianity that separates the "haves from the have-nots." If you are a Christian, you are one of the "haves." All Christians have the Spirit. The real question is whether you will rely on Him. In thinking about how to rely on the Spirit, you have to make a distinction between what the Spirit is calling you to do and how you are to accomplish His requests.
The Spirit will tell you what to do, but He will not tell you how to do it. You see this theme throughout the Word of God. The Lord says to His children to do many things, but He does not tell them the particulars of what He's going to accomplish His purposes through their obedience.
He told Noah to build a boat.
He told Abraham to kill his son.
He told Moses to lead His people.
He told David to be a king.
He told Elijah to check on a widow.
He told Jonah to go to Nineveh.
He told Peter to walk on water.
He told Paul to trust Him with a thorn.
He has told you and me to do many things too. It's our job to respond to what He has told us to do. In all of these things, He does not give us the particulars or the outcome of His requests. "Just do it," says the Spirit.
There is a difference between obedience and faith. Obedience is doing the things God has told you to do, and faith is trusting Him for the outcome. If He told you what to do, how to do it, and the result, there would be no need for faith. The natural temptation for most of us is to be overly concerned about the outcome while giving less thought to being obedient to what He has told us to do.
This kind of thinking will hinder your obedience to the Spirit. If Peter were more concerned about what was going to happen after he stepped off the boat, he would have been less concerned about obedience to the Savior who appealed to him to step off the boat and walk on water (Matthew 14:2-33).
Peter chose to keep in step with God while leaving the outcome to God. This illustration is how faith and Spirit-led dependence are supposed to work in tandem. Of course, this idea challenges us regarding the depth and breadth of our Christian maturity.
When God is calling you to respond to Him, are you thankful because He would take the time to speak to you?
Or, are you more concerned about the cost or outcome of your obedience?
Mature Christianity is less concerned about the cost of discipleship because the greater desire is to be dependent upon and led by the Spirit. This worldview is the only way to live a consistent life that puts Christ on display (John 3:30).
The Fruit of the Spirit
The Spirit-dependent person knows the outcome will be favorable regardless of the cost (Romans 8:28). This kind of thinking releases him from self-reliant protection while emboldening him toward greater possibilities with God. We see some of these greater possibilities listed for us in Galatians 5:16-25, particularly Paul's list of fruit that belongs to the Spirit-dependent person.
16 But I say, walk by the Spirit, and you will not gratify the desires of the flesh. 17 For the desires of the flesh are against the Spirit, and the desires of the Spirit are against the flesh, for these are opposed to each other, to keep you from doing the things you want to do. 18 But if you are led by the Spirit, you are not under the law. 19 Now the works of the flesh are evident: sexual immorality, impurity, sensuality, 20 idolatry, sorcery, enmity, strife, jealousy, fits of anger, rivalries, dissensions, divisions, 21 envy, drunkenness, orgies, and things like these. I warn you, as I warned you before, that those who do such things will not inherit the kingdom of God.

22 But the fruit of the Spirit is love, joy, peace, patience, kindness, goodness, faithfulness, 23 gentleness, self-control; against such things there is no law.

24 And those who belong to Christ Jesus have crucified the flesh with its passions and desires. 25 If we live by the Spirit, let us also walk by the Spirit.
In verses 22 and 23, we see what the Spirit can do for the Spirit-dependent person, which is a nine-fold picture of how Christ operated, and Paul is appealing to us to walk this way—to depend on the Spirit alone so we can manifest the fruit of the Spirit.
If you learn how to walk in the Spirit, you will not fulfill the desires of the flesh (Galatians 5:16). This attitude is a learned behavior, not a magical one. It takes work, obedience, doing, and practice because there is no passivity or antinomian thinking when it comes to walking in the Spirit.
How to Walk in the Spirit
You must obey the illuminations of the Spirit as He works in your mind according to His Word. This concept is Spirit-empowered, Word-illuminated obedience. The Spirit will not lead you away from God's Word but will work in tandem with God's Word.
Therefore, the Spirit-filled person is a student of the Word. He is always studying God's Word while relentlessly learning the habit of humbly responding to what he believes God is telling him to do through the Word. Walking in the Spirit is not a dismissal of the rules. Jesus was the most Spirit-dependent person who ever lived. He was also the most rule-abiding person who ever lived.
His obedience was empowered and illuminated by the Spirit of God, according to the Word of God, which was different from the Pharisees, who were empowered and motivated by their self-centered interpretations of the Scriptures. Being obedient to the Spirit and obedient to God's Word are two sides of the same coin. If you obey the Spirit, you will be following the Word. If you obey the Word, you will be obeying the Spirit.
When the Spirit of truth comes, he will guide you into all the truth (John 16:13).
While the Spirit and Truth are the same in a sense, One will not contradict the Other. And there is also a distinction: it is the Spirit of God who guides, empowers, and illuminates you regarding the truth you are to obey.
Walking in the Spirit means obeying God's Word in all ways. The more you do this, the less you will fulfill the desires of the flesh. Being sensitive to and willing to submit to the initial and ongoing illuminations of the Holy Spirit will enable you to live out the truth of the Bible practically.
So whoever knows the right thing to do and fails to do it, for him it is sin (James 4:17).
The Christian life is not about powering yourself or willing yourself, or obeying yourself to live the life of Christ. That is the law. That is what every religion in the world requires. The Christian life is a life empowered by the Spirit of God as you sense His work and submit to His work. Some have mistakenly dismissed the rules of religion because they only understand rule-keeping in the context of legalism.
Making it Practical
The Christian desires to obey God in all ways. There are two ways he can accomplish this: self-reliant rule-keeping or Spirit-reliant obedience. The question is, how do you do this? How do you practically rely on Him? There are two critical elements in depending on the Spirit, which hinge on a fundamental worldview question: Do you live in God's world, or does God live in your world? If you believe you live in God's world, you will want to:
Pay attention
Keep in step
The person who believes he lives in God's world is regularly asking God for advice, information, direction, and input regarding how to respond to everything he experiences in God's world. The Spirit-dependent person is a "constant question asker," which is the essence of being dependent on God. You are regularly asking God questions, which is called praying. Here are a few practical examples of how to pray as you walk in the Spirit.
When you're in a small group, you're asking the Spirit for wisdom regarding how to respond to others.
As you begin your day, you're asking the Spirit to help you to be alert to what He has prepared for you.
When you walk into a store, you're asking the Spirit to allow you to interact with someone.
When you sin, you respond to the Spirit by repenting, e.g., confession, forgiveness, putting off, etc.
When you sense God's leading, you humbly step out in the act of faith.
When the Spirit places someone on your heart, you respond accordingly.

Holding Subjectivity Loosely
There is a subjective element to walking in the Spirit. You could misapply or misunderstand the direct or indirect teachings of the Word of God to your life by misbelieving how the Spirit of God is guiding you. The Spirit-empowered person desires to walk humbly, as evidenced by his desire to be in a community. Perhaps you have heard some outlandish things that people attribute to God. Here are a few examples:
God told me to leave my husband.
God told me to give away my money.
God told me to leave our church.
God told me to quit my job.
God told me to give away my car.
God told me to drop out of school.
It is possible for God to "say" all of these things. It is also possible for a sinful person to upload their sinful desires and attribute those things to God. The humble person is willing to have such "sayings" weighed in the context of a community. This vital need should not dissuade you from practicing the discipline of asking the Spirit to give you insight into your life and the lives of others.
For whatever does not proceed from faith is sin (Romans 14:23).
If you are in doubt about what you believe the Spirit is asking you to do, share what you think with your friends. There is safety in counsel (Proverbs 11:14). After it has been soaked in prayer and weighed by wise counsel, move forward according to how you believe God is leading you. The most used person is the most dependent person who is willing to act on how the Spirit is leading him.
Pay Attention: What is God telling you to do?
Keep in Step: Will you do it?
Need More Help?
If you want to learn more from us, you may search this site for thousands of resources—articles, podcasts, videos, graphics, and more. Please spend time studying the ones that interest you. They are free.
If you want to talk to us, we have private forums for those who support this ministry financially. Please consider supporting us here if you would like to help us keep our resources free.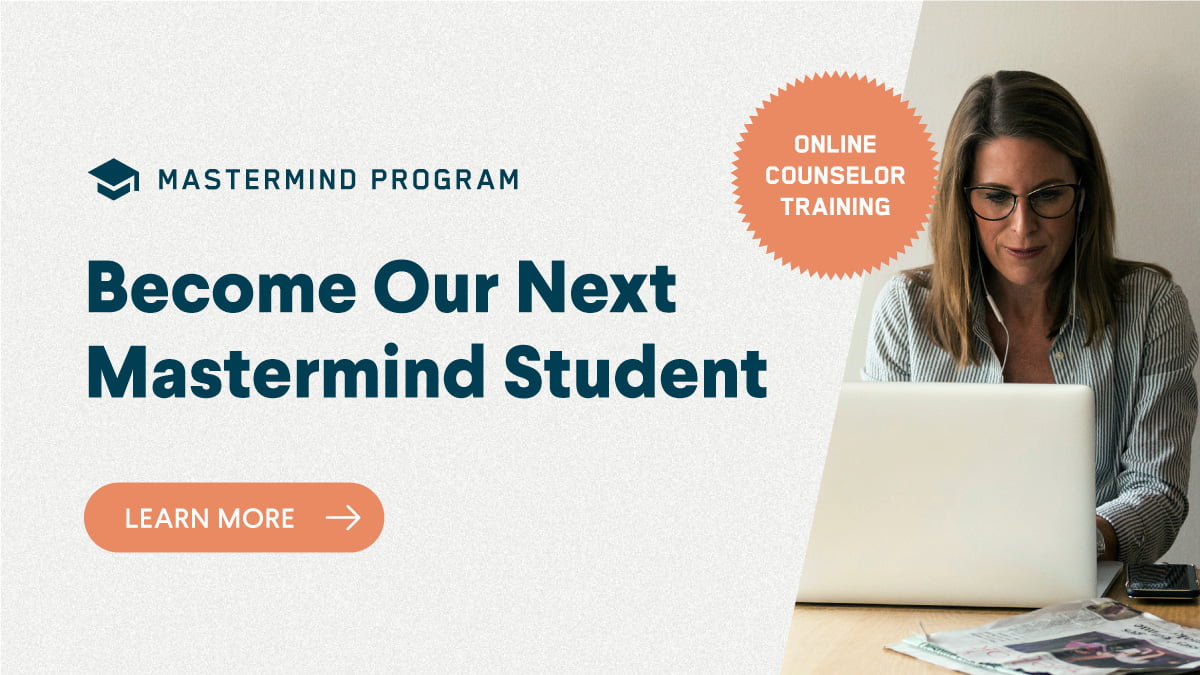 Filed Under:

Rick launched the Life Over Coffee global training network in 2008 to bring hope and help for you and others by creating resources that spark conversations for transformation. His primary responsibilities are resource creation and leadership development, which he does through speaking, writing, podcasting, and educating.
In 1990 he earned a BA in Theology and, in 1991, a BS in Education. In 1993, he received his ordination into Christian ministry, and in 2000 he graduated with an MA in Counseling from The Master's University. In 2006 he was recognized as a Fellow of the Association of Certified Biblical Counselors (ACBC).