Nine Ways to Disciple Your Husband While Submitted to Him
One of the primary responsibilities of a wife is to disciple her husband. She is the number one sanctifying human agent in his life outside of himself, of course. Nobody knows more about him than she does. To disciple any person well, you must know them well, and who knows a husband better than his wife? She has seen him during his best days and experienced him on his worst days. What he does to keep others from knowing him is more apparent to her. Thus, the million-dollar question is, how does a wife provide soul care for her husband?
You may want to read:
Equal and Subordinate
One of the Lord's advantages, which makes Him so practical in our lives, is His care for us, which flows from His knowledge about us (Psalm 139:1-4; Hebrews 4:12-13). In a similar, albeit finite fashion, a wife has the inside scoop on her husband. She does not know all that God knows about him, but she knows more than anyone else. He may put his best foot forward in the public domain, but she is familiar with both feet.
Some people have confused biblical submission. The implication of their teaching is the wife is inferior to her husband. Nothing in God's Word supports this notion. A better view of a wife's role in marriage is like Christ in His humanness. He is co-equal with God as far as His "God-ness" is concerned, but He submitted to the Father as a human. This imperfect analogy works in a marriage. She is equal to her husband as far as her ontology. He has nothing on her that would make him better than her, but she is subordinate to him in her role in the marriage.
Equality and subordination are not at odds with each other in roles and relationships. It is similar to an employer. The employer is no better than the employee, but there is appropriate submission. It is the same for children. I am not better than our children, though I am their leader. I do not view them as inferior, children made in the image of God. Even babies in the womb have the full dignity of humanness and image-bearing. They are respected, loved, and honored just like any other human.
Lead from Behind
If your brother sins against you, go and tell him his fault, between you and him alone. If he listens to you, you have gained your brother (Matthew 18:15).
Roles and relationships do not have to compete with each other. Making the wife co-equal with her husband is an essential and proper aspect of discipleship. The wife is responsible for bringing biblical care to him. He is her brother. He needs her discipleship care because he struggles with sin like her. (See Romans 7:21-25; 1 John 1:7-10) If he is not her brother, he needs her evangelistic care. Either way, he needs her speaking into his life because sin is not "uninterested" in him.
Nobody has more contact with him, and nobody has more insight into his life. She must go into all the world making disciples, starting with herself as her primary disciplee (Matthew 28:19-20). Her husband comes next. She will have to come to terms with her discipleship responsibility. Leading someone while subordinate to them is an everyday opportunity that does not have to feel like being in front, demanding others follow.
Yelling while waving people forward creates robot followers, not mature Christians. It may be helpful for a subordinate follower to make a distinction between leading and leadership. Leading, narrowly defined, is an assigned task that expects followers to follow to accomplish an expectation, e.g., a teacher might single out a child to lead the group to the cafeteria. Leadership is more comprehensive and nuanced. It does not have to mean being in front.

Counter-intuitive Leader
Jesus led by washing people's feet (John 13:1-17). He led by giving His life to others (Mark 10:45). He taught a counter-intuitive leadership model (Matthew 20:16). Some people only see leading in a single-dimensioned way, the painted-faced squadron leader taking the hill with his loyal troops scrambling up behind him. This perspective is a potentially skewed view of leadership. I cannot help but wonder how many Christian women realize the leadership power they possess. How many of them know how to leverage their leadership ability in the lives of their husbands?
If they have any view of leadership at all, it is the either/or belief that our culture believes: I'm either in charge of you or I submit to you; I will dominate or become a mindless follower. This kind of illogicalness creates leadership competition within the marriage. The husband fights with his wife for the home's leadership (wrongly defined). His wife will fight back because she does not want his poor treatment of her.
He feels his wife's resistance and ratchets his efforts to take charge. If he is less tenacious, he will quit leading by abdicating his role. Either way, he will lose: his wife will fight him toe-to-toe, or she will disrespect him for being a wuss. The Bible does not teach these forms of leadership, which is our competitive culture speaking, not God's Word. There is a more effective way for wives to bless their husbands. Let me address nine of them.
Nine Ways To Disciple Him
#1: Get a Burden – (Galatians 6:1) Every wife has a "caught husband." He is not entirely sanctified. The Bible does not teach sinless perfection. Every husband has sin struggles like everyone else. Every wife should pray for a burden for her husband if she does not have one already. She does this because she wants to honor the Lord by not missing out on the opportunities to help him in his sanctification. She knows marriage is more about what she can pour into it than what she can get out of it, a sign of an effective leader. Will there be benefits of esteeming others more? Of course. Read Philippians 2:1-11.
#2: Pray For Him – (1 Corinthians 1:4) Prayer is a great way to access the Trinity on behalf of the sanctification of a husband. Maybe the Lord will change him, a strong reason a wife wants to pray. In addition to asking for things, she wants to thank God for her husband. I think about how Paul prayed for the Corinthians. He spent time thanking God for those mean folks. Paul had an extravagant love for them, which paved the way for him to correct them. If a wife does not have affection for the person she wants to help, the help she offers may blow up on her. Perhaps her first prayer will be to change her heart toward her husband.
#3: Model Your Goal – (Philippians 4:9) An excellent exercise is for her to write out the things she would like her husband to become. Here are a few examples: humble, servant, encourager, respectful, loving, kind, gentle, and passionate about God. These few things will make any marriage sing. A core tenet of biblical leadership is to become the person you want others to be. To think otherwise is hypocritical and destructive to any relationship. Expecting or demanding someone to be what we are not is wrong. To lead well is to show them what to become by our other-centered, God-honoring example (Ephesians 5:1; 1 Corinthians 11:1).
#4: Win With Encouragement – (Ephesians 4:29) She must ensure her words have a "building up effect" rather than a corrupting, tearing down one. A word fitly spoken can transform anyone's world, while the "unfitly spoken word" will destroy it (Proverbs 25:11). We have power in our words. A wife can draw her husband to herself and Christ by what she says or push him farther away. One of the most effective assessment questions a spouse can ask is, "What do you experience more from me: my encouragement or my displeasure?" If she wants to lead her husband well, she will have to be courageous and grace-filled enough to check her blind spots. She can do this by asking him about his experience with her.

#5: Make It Easy – (Genesis 3:7) Husbands are proud, self-reliant people who do not want to show weakness. I know this because I am one. We men like to pretend we are strong and impenetrable. Throw in a little sin, and what you get is a person who does not want to reveal his flaws, especially to his wife. He wants to impress, which makes a wife's condemnation and criticism of him acuter. Perhaps he has given up on impressing her. It is not hopeless; it means she has more leadership work to do. One of the Lord's most valuable ways to win us to Himself is by making it crystal clear that He is for us (Romans 8:31). The more a husband knows she is for him, the more she will be able to disciple him.
#6: Pick Your Spots – (Proverbs 15:1) She must learn the non-fight times to talk to her husband. She should be careful about confronting him head-on or when she is angry, an unwise and unhelpful strategy. The moment of her disappointment is not the best time to talk about what is wrong with him. She will likely say it badly, only exacerbating an already negative situation. Find a vulnerable time to speak with him. It could be when he is already talking civilly, and she feels his receptivity to what she wants to say. These are those moments when he's not as defensive, and she's not as disappointed.
#7: Don't Be Manipulated – (James 1:5-8) Sometimes, a husband can become defensive using manipulative tactics. Rather than owning his sin when she confronts him, he may blame, justify, or make excuses for his actions. He will do this to throw his wife off the scent of his sinful ways. If the wife is "manipulatable," she will buy what he is selling, which will cause double-mindedness. She will see his actions more clearly when she is away from him. When she is within his manipulative orbit, she loses discernment. She gets lost in his noise, and her mind becomes muddled. Some women struggle more with this than others. If she does become quickly cluttered, she needs to fixate on what is true while holding her assessments loosely (humbly). Seeking counsel may be wise. Another perspective could clear up the fog while giving her someone she can go to when her mind becomes cloudy.
#8: Be a Matchmaker – (1 Corinthians 15:33) She should not disciple her husband alone. Though she is the primary discipler, she is not his only discipler. Part of her praying should be for a male friend who can come alongside him to help him. Build community, which could also quicken the process of sanctification. Before opening up to those closest to us, the typical person will open up more quickly to a third party they do not know.
#9: Find Community – (Proverbs 11:14) She must have a community to help her as she helps her husband. She does not want to be alone in this endeavor. Her local church should be the best place for her to find friends to come alongside them. If she lives where that is impossible, she could seek another like-minded Christian-centric community, though it might not be a local church.
Call to Action
Do you love and like your husband? Some people talk about loving their spouse but not liking them. It's more than semantics; it's masking annoyances.
Describe your prayers for your husband. Do you have a burden for him?
Are you a practical biblical example of what you want him to become? Don't be that hypocrite.
Are you an encourager? Explain.
How does your husband respond when you ask him if he thinks you are for him?
Do you have self-control, which governs the timing of your communication?
Are you easily manipulated? If so, what are your plans to change things—yourself and your marriage?
Who is a guy your husband may be willing to open up and share?
Who is caring for your soul?
Need More Help?
If you want to learn more from us, you may search this site for thousands of resources—articles, podcasts, videos, graphics, and more. Please spend time studying the ones that interest you. They are free.
If you want to talk to us, we have private forums for those who support this ministry financially. Please support us here if you want to help us keep our resources free.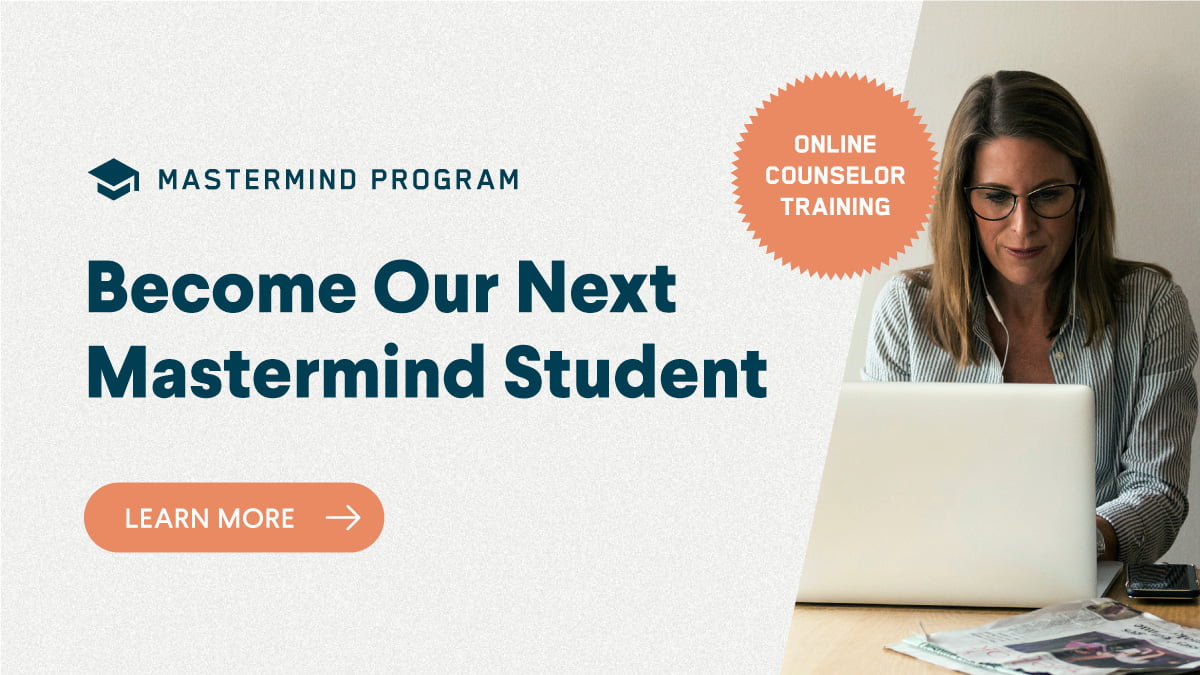 Filed Under:
Tagged:

Rick launched the Life Over Coffee global training network in 2008 to bring hope and help for you and others by creating resources that spark conversations for transformation. His primary responsibilities are resource creation and leadership development, which he does through speaking, writing, podcasting, and educating.
In 1990 he earned a BA in Theology and, in 1991, a BS in Education. In 1993, he received his ordination into Christian ministry, and in 2000 he graduated with an MA in Counseling from The Master's University. In 2006 he was recognized as a Fellow of the Association of Certified Biblical Counselors (ACBC).