Ep. 448 The Insufficient Method of Giving Verses to Counselees
Shows Main Idea – There have been many liabilities of the biblical counseling movement because of the proliferation of training and naming average disciple-makers certified biblical counselors. One of those liabilities is creating crutches to offset the counselor's inability to counsel competently. Examples are books with lists of topics and accompanying verses so the counselor can have a quick reference guide to give a struggling soul a verse.
Show Notes
You may want to read:
Caveat: Several folks will push back on what I'm saying while bringing anecdotal evidence to the efficacy of these tools through their personal use. "Yes, and Amen," I say to you. I will not argue the point because it's true, though anyone can make similar cases for inferior processes that have had some success. Still, it does not invalidate the more significant problem I'm addressing here.
Become a Student First: Let me preface by explaining that what I teach and how I counsel is not incongruent with how I live. I have been reading my Bible for a while, doing some memory work, and doing deeper studies all along the way. There have been other methods, strategies, and seasons of learning to add to these things. As I'm doing these things, I apply the Bible to my life, so it's the acquisition of knowledge through these various means and the application of the knowledge.
Disciple Others Secondly: In addition to studying and personal application, I do discipleship (or counseling, if you prefer), creating this formula: Acquiring Knowledge + Personal Application = Wisdom, opening the way to care for others. It's one transformed life helping another soul transform.
Since we all struggle similarly (See 12 Universal Assumptions), there is never a situation where God is doing something in me that is radically different from what He's doing in them. When working with someone, I have never "given them a verse" from a book, but I give them the Bible according to how the Bible has affected me. Thus, there are two ways to give folks hope.
The first is telling them that God's Word has an answer, so you provide them with a verse.
The second is letting them know you are "exhibit A" for that transformation.
Pneumatic v Mechanical: It's the merging of two truths: God's Word and your transformed life, which is much different than giving them a verse. I'm not a fan of "giving verses," but a massive fan of giving them a life that verses have transformed. Secondly, I prefer to lean into the Spirit during counseling rather than using a "verse book" as I plead with God to filter through all the Bible reading, studying, and memory work I have been doing.
There is a visceral difference in giving them something pulled from your heart instead of a book. There is also a mistaken belief to think there is a place to get to before I'm an effective disciple-maker. Read the account of the woman at the well in John 4.
Detached Counselors: A verse book can cause two mistakes.
It can make us detached counselors because we're giving them information that we may or may not have been transformed by.
It can become a crutch (self-reliance) to settle our insecurities.
We do not want to be detached Christians, disciple-makers, or counselors; we must be affected believers, affected by God's Word and a practical passion for sharing it. – Rick Thomas
Folks who go through most training are directed to these tools, a considerable weakness of their training. It's pragmatic, providing a tool to fulfill a purpose. It should be one transformed life hoping to impact another life transformationally. Thus, the best "tool" is the disciple using God's Word in proportion to how they have been transformed by it.
Illustration: The salesman who is selling stuff, using the tools and training he was given to sell stuff, or the salesman who has first-hand knowledge of his product because the product has affected his life. If you're on the "listening end" of these two folks, you can easily discern the difference between them and quickly conclude which one you want to help you decide.
I understand the "tug" of using a book and the anecdotal evidence supporting that approach. Still, there is something objectively transcendent when someone gives themselves—the "book" that God is transforming, which is their life.

Misguided Assumption: There is also a mistaken assumption that giving a person a verse is necessary. Not true (Acts 8:32). There is no "magic" in Bible verses. If it were, we would dispense them willy-nilly and see the transformation of lives on a grander scale than we do today.
Transformation happens in technicolor when a transformed disciple is counseling the Word to a hungry heart, even if the disciple can only say, "Come see a man" because that is all she knows. Still, her knowledge is far beyond a verse from a book; she has "met the Word at a well." That Word has transformed her at that well, so when she says something, it sounds much different than someone passing out Bible verses in the town.
Call to Action
Always be hungry for the Word. Are you hungry for God's Word?
Consume it in different ways. Are you employing several means to consume God's Word?
Never stop applying it to your life. Are you a living, albeit imperfect, example of a transformed life?
Always be sharing it with others. Are you communicating with others what God is doing in you?
Rest in God, who will do great things through you. Are you resting in this process of watering and planting while trusting God to provide the growth?
Need More Help?
If you want to learn more from us, you may search this site for thousands of resources—articles, podcasts, videos, graphics, and more. Please spend time studying the ones that interest you. They are free.
If you want to talk to us, we have private forums for those who support this ministry financially. Please support us here if you want to help us keep our resources free.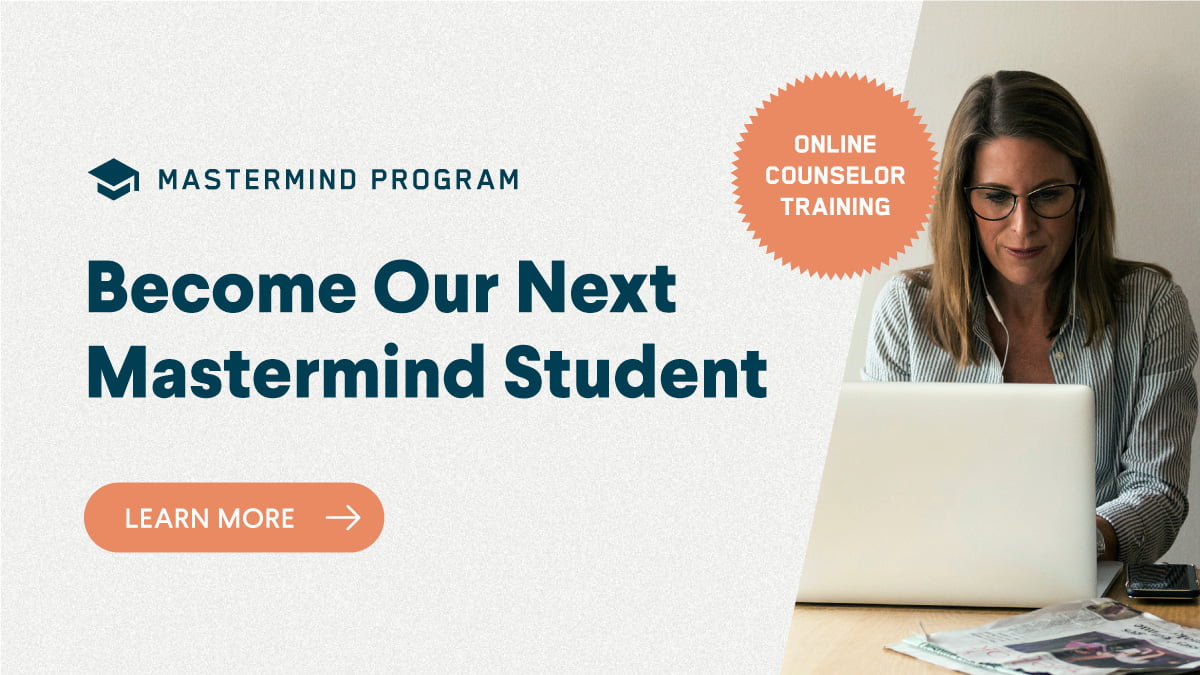 Filed Under:
Tagged:

Rick launched the Life Over Coffee global training network in 2008 to bring hope and help for you and others by creating resources that spark conversations for transformation. His primary responsibilities are resource creation and leadership development, which he does through speaking, writing, podcasting, and educating.
In 1990 he earned a BA in Theology and, in 1991, a BS in Education. In 1993, he received his ordination into Christian ministry, and in 2000 he graduated with an MA in Counseling from The Master's University. In 2006 he was recognized as a Fellow of the Association of Certified Biblical Counselors (ACBC).