Ep. 487 Daniel Berger Discusses Disorders and Medication, Pt. 2
Shows Main Idea – Rick interviewed Dr. Daniel R. Berger II, the founder and director of Alethia International Ministries (AIM), where he continues to write and speak around the world in churches, organizations, medical communities, and at various counseling and teacher conferences. He is also an experienced pastor, counselor, school administrator, and the author of many books, which focus on biblical counseling, biblical phenomenology, practical theology, education, parenting, and the history and philosophy behind the current mental health construct. In this interview, Rick asked Daniel several questions that were submitted to Rick after he led a conference in Calgary, Canada. Instead of Rick answering them, he asked Daniel to share his perspective on the Bible, disorders, DSM-5-TR, medications, and more. This interview was divided into two parts. This is part two.
Show Notes
Resources from Daniel Berger:
The Calgary Questions
I would love to understand the best way for our son to stop bad self-talk. He always says he is dumb, stupid, etc. It's awful.
Is there ever a time for meds? Is using medication wrong for mental illness?
Would you say medication is never appropriate or is appropriate in some circumstances? I've always been under the impression that medication can help alleviate some symptoms, thus enabling you to focus on the wrong thinking. I've struggled with anxiety and insomnia over the years and found medication helpful when combined with therapy. Similarly, a friend of mine has a bipolar mom, and she notices a big difference when her mom takes her medication versus when she doesn't. Do you ever recommend treating the brain as a physical organ alongside the soul?
How does one respond when accused of being cruel because you don't buy into the DSM but kindly suggest God's Word has solutions?
On the one hand, we hear God has given us all a moral thermostat/conscience, so nobody has an excuse to sin. On the other hand, we say non-believers sin because they have not been made alive in Christ, and they cannot see. It seems contradictory, but I don't know how to explain it.
Can you please clarify: would you say the DSM medical options help to an extent, as long as we keep the Bible as the primary truth lens?
Is it okay to have free "secular counseling" while I can't afford $200 Christian counseling sessions, as long as I apply biblical discernment to any secular advice?
What can I do if I'm feeling stuck in this cycle: feeling that I would need more time to "fix" underlying issues but still keep up with work and family responsibilities?
How would you encourage and give wisdom to someone whose spouse is battling depression or anxiety? My husband sometimes has difficulty knowing when he should push and challenge me and when he should be sympathetic and comforting.
I went to a Christian professional counselor several years ago (before I knew about biblical counseling). I found his teaching on retraining our neuro-pathways through taking our thoughts captive very helpful. Can this kind of teaching be considered biblical? Or is it problematic to combine Scripture with a scientific explanation?
Should we avoid counseling people through things we haven't gone through personally?
If the DSM is unreliable, are there resources informed by Scripture and medicine that you recommend?
Can a Christian agree with everything you have taught us today and still experience feelings of anxiety and depression?
What hope exists for someone diagnosed and medicated for clinical depression and psychosis who still experiences strong delusions? How can God's Word supplement or replace that person's current treatment? Would you advise that person to get off her meds gradually?
At what age would you advise parents to allow their kids to have cell phones?
Some Christian counselors believe we must learn to forgive God for life's disappointments. What do you think about this concept?
If a person struggles with anxiety or depression, they are normal. Does that mean if you don't struggle to that same extent, then you are more spiritual? If one child has ADHD and one doesn't, how does that fit with spirituality?
If a child is on ADHD meds, is that wrong? How would you move away from that?
Please correct me if I have misunderstood, but I hear there is no place for medication in treating mental health disorders.
You defined schizophrenia as "false fixed beliefs" and suggested this is "normal." Most people don't believe that aliens transmit homicidal thoughts to them through their television and that wearing a tinfoil hat will prevent this. These individuals are acutely ill and need treatment. Would you refer them to a psychiatrist to stabilize them so that they can come to a place where they can understand and receive God's Word and the truth and healing it provides?
Also, I understood you to say that the prosperity gospel has contributed to the rise in mental illness in North America. Schizophrenia and bipolar illness are present globally and have been recorded throughout history. Did I misunderstand what you said?
How do you respond to "biblical" integrationist counseling that utilizes secular theories, refers to them as common graces, and bam, you get the best of both worlds?
Question about meds. We are trying to counsel someone who says she cannot access her logical brain because of paralyzing anxiety. She is also on four medications, including Valium and two Benzodiazepines. How interruptive are such meds to truly receiving biblical counsel to the heart?

More about Daniel
Daniel earned his B.S. in counseling, an M.S. in counseling/psychology, an M.A. in pastoral studies, and a doctorate in pastoral theology. Daniel is also an adjunct professor at several Universities and seminaries—including serving as the director of a post-grad degree at SEBI (Brasilia, Brazil) in Biblical Counseling, which is specifically focused on understanding the construct of mental illness from a biblical perspective and establishing a biblical phenomenology for mindsets, emotions, and behaviors claimed to be abnormal within secular thinking.
When he is not traveling to speak, Daniel and his wife Oriana live in Clarence, NY, with their four children. Daniel is fluent in Spanish, has studied two other languages, and is currently learning Brazilian Portuguese. Daniel also enjoys photography, golf (but not on the PGA tour), basketball, learning how to increase home value, and almost every type of food. He has lived in Hawaii, Florida, Ohio, and the Dominican Republic and grew up in Cross Lanes, West Virginia.
Need More Help?
If you want to learn more from us, you may search this site for thousands of resources—articles, podcasts, videos, graphics, and more. Please spend time studying the ones that interest you. They are free.
If you want to talk to us, we have private forums for those who support this ministry financially. Please consider supporting us here if you would like to help us keep our resources free.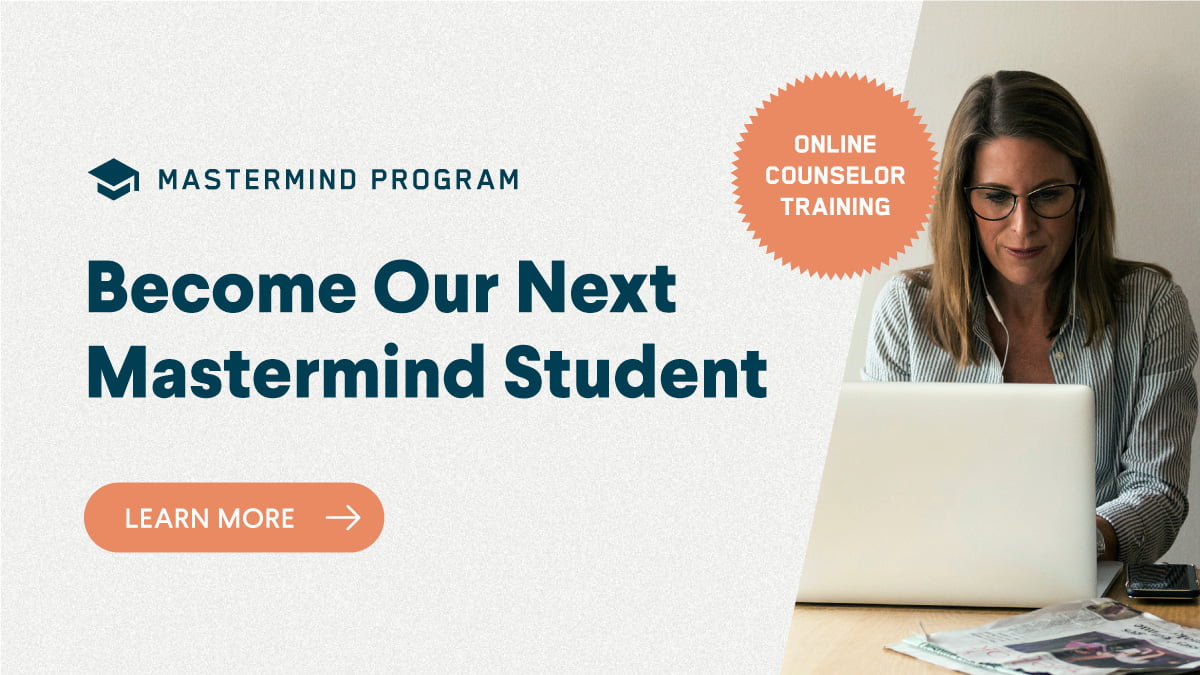 Filed Under:
Tagged:

Rick launched the Life Over Coffee global training network in 2008 to bring hope and help for you and others by creating resources that spark conversations for transformation. His primary responsibilities are resource creation and leadership development, which he does through speaking, writing, podcasting, and educating.
In 1990 he earned a BA in Theology and, in 1991, a BS in Education. In 1993, he received his ordination into Christian ministry, and in 2000 he graduated with an MA in Counseling from The Master's University. In 2006 he was recognized as a Fellow of the Association of Certified Biblical Counselors (ACBC).