Seven Things To Know When Living With a Harsh Husband
Harshness is one of the most typical forms of anger, and the most common context for it is within a family construct, especially between a husband and wife. When you put two or more sinners in a box for an extended period, their rawest Adamic tendencies will be impossible to hide. Dating is great, but living together forever increases the possibilities of sin exponentially. I trust these seven considerations will help if you're married to a harsh person.
You may want to read:
God Loves You
Before I share these seven essentials with you, there are a few complexities to highlight, especially if the harsh person is a husband. For example, more than likely, she has no grounds for divorce. Also, God calls her to submit to her husband while expecting her not to sin against him in return. Unfortunately, in too many situations, it could be a while before she sees any changes in him, making a marriage like this heartbreaking. Whenever the Lord calls me to help a struggling wife, I feel like the doctor who has to tell his patient terrible news. I wish I could change her marriage, but I know that I cannot; my call is to water and plant while pleading with the Lord to bring the needed transformation.
I realize it's a short step for her from trusting and resting in the Lord to thinking God is distant and silent. Unmitigated suffering can change our attitude toward the Lord. We pray, appeal, plead, and beg, but our circumstances do not improve. In time, we can quickly think the Lord does not care and is uninvolved (Job 23:2-5). Drifting from God is a simpler temptation than you might think. There is a vacuum in a dysfunctional marriage that keeps you alone, even when you are in a crowd. If you are not careful, you can begin to think the good Lord has left you too. It is not true.
Thus, the first thing I want a struggling wife to know is that God loves her, and her circumstances do not alter His love. Conditions can change us, but one of the Lord's many attributes is His immutability; He never changes (Malachi 3:6; Hebrews 13:8). She must preach the gospel to herself every day. If you are in a situation like this, repeat after me: "God loves me and proved His love by sending His Son to die on the cross (John 3:16). Jesus paid for my sins, and I am eternally secure even though my marriage is not all I hoped it would be (John 10:28-30)." It's tempting to lose sight of God's love, making this assurance the first thing to remind yourself of when the person you married is not loving you well.
Sin Captures
The word Adam means "red man" or "man of the earth" (Genesis 2:7). Adam is a dirt clod, and so is the harsh husband. For the record, all of us are dirt clods, no exceptions. When the Lord looked down on His creation in Psalm 103:14, He remembered we are dust. There is a fragility and vulnerability to humankind—we are jars of clay (2 Corinthians 4:7). Then, after you mix the doctrine of sin (Genesis 3:7) into our pre-made clay containers, we are a mess (Romans 3:10-12). Harsh husbands are a particular kind of mess. Without condescension, it would do your soul well to recognize he's a mess, no matter what you think of him or how he tries to present himself. He is a vulnerable, depraved mess who cannot maintain any sustained goodness apart from the grace of God.
Brothers, if anyone is caught in any transgression, you who are spiritual should restore him in a spirit of gentleness. Keep watch on yourself, lest you too be tempted. Bear one another's burdens, and so fulfill the law of Christ. For if anyone thinks he is something, when he is nothing, he deceives himself (Galatians 6:1-3).
Paul would say sin has caught your husband. Imagine walking through the woods and finding your husband ensnared by a bear trap around the ankle. That is what Paul is saying. Sin caught your husband, who cannot extricate himself from it without your help. Captured by sin is a fundamental understanding, which should lead you to pity him as you think about his frame (Psalm 103:14)—that he is from the dust impregnated by sin (Genesis 2:7, 3:6; Romans 5:12). His incarceration does not excuse his sin, but should motivate you to gently confront him.
You Must Restore
Understanding his fallenness is where you must think seriously about how you want to respond to him. How would you react if you walked up on him in the forest? Would you become angry with him or try to restore him gently? Read what Paul is asking you to do in Galatians 6:1-3. Humbly responding to Paul's teaching is one of the most demanding applications of the gospel a person could ever make: submitting yourself to the sins of others. Think Christ here. He gave Himself up for us, the caught ones. I am not saying you should submit to physical harm. That is another discussion. You should never subject yourself to violence.

Find Help
Because your husband's habituation is in a pattern of harshness and you are vulnerable, you must reach out for help. Do not go through this alone. Regardless of his desire to control you through his manipulations or attempts at reputation management, you find someone to help you both walk through this process. Submission to him does not prevent you from helping him. If sin has captured him, you must help him. You can submit to him and help him at the same time. One of the aspects of submission is respect, and if you do not help him, you do not respect him.
You can substitute the word love for respect. If you love him, you will help him. Again, you can do this while submitting to him. Lucia and I have asked our children to do this for us. When they experience our sinfulness, we ask them to question our words and behaviors. Submission to us and speaking into our lives do not negate each other. Only a twisted view of submission would teach this. Our children live in those dual roles of submission and equality, as well as my wife. We are equally made in the image of God and equally of the same status in the body of Christ, though we have different roles in our relationships.
The Long Haul
There is a good chance your husband will never change to your complete satisfaction. I do not know if he will, and I am unsure if the Lord wants him to change. I do know there are scores of situations in the Bible where the Lord allowed sin while using it in a sinless way. One example is Paul's thorn in the flesh (2 Corinthians 12:7-10). The story of Joseph is another example (Genesis 50:20), and the life of Pharaoh (Exodus 9:16; Romans 9:17). The most profound illustration of this is the gospel.
For our sake he made him to be sin who knew no sin, so that in him we might become the righteousness of God (2 Corinthians 5:21).
I am not saying this is the case for you, but it is not out of the realm of possibilities. Though it is counterintuitive to our native way of thinking (1 Corinthians 1:18), there are times when suffering is God's way of breaking us from our self-reliant tendencies (2 Corinthians 1:8-9). Notice how Paul talked about his suffering in Asia. He did not want folks to misunderstand why God was permitting their hardship. There will be times when our suffering is the perfect means for God to demonstrate His strength through us.
For we do not want you to be ignorant, brothers, of the affliction we experienced in Asia. For we were so utterly burdened beyond our strength that we despaired of life itself. Indeed, we felt that we had received the sentence of death. But that was to make us rely not on ourselves but on God who raises the dead (2 Corinthians 1:8-9).
Unceasing Prayers
Though I am unsure your husband will change, there is no question the Lord is calling you to an other-worldly reliance on Him. Along with reminding yourself of the impossible, you must remind yourself of the possible. The impossible says, "I cannot change my husband." The possible says, "The Lord can change our relationship." If you only remind yourself of the impossible, you may become depressed and, thus, set up for temptations that will develop sin patterns in your life. As you remind yourself of the impossibility of the situation, be sure to transition quickly to making your supplications known to the Lord. Here are five ways you can pray.
Ask the Father to change your husband.
Ask the Father to change you.
Give thanks to the Lord for your husband.
Give thanks to the Lord for what He is teaching you.
Give thanks to the Lord for random things.
Your gratitude will affect your attitude. I know it is a quirky saying, but you will remember it. Applying it to your life will change you regardless of what happens to your husband. If you are predisposed to journaling, I recommend you write your grateful thoughts each day as you present them to the Lord. Paul had a habit of being grateful for mean people: "I give thanks to my God always for you" (1 Corinthians 1:4).

Guard Your Heart
Finally, my sister, guard your heart with all diligence because what flows out of it will determine the course of your life (Proverbs 4:23; Luke 6:45). Your marriage may tempt you to sin because your disappointment is deep and complex. Here are five possible sin traps for you to consider while asking the Lord to fortify your heart so you don't fall into any of them.
Anger: James 4:1-2 says anger connects to what we are not getting. The most practical way to repent of your anger is to identify what you are not getting or are afraid of losing. Whatever that thing is that you want will be the source (cause) of your anger. Ask the Spirit to reveal this to you and fight to eliminate it.
Revenge: Part of your anger will be to inflict punishment on your husband. Carefully study yourself. Figure out how this temptation operates in your life. All of us are different, so how we react to others will vary. It may be good for you to talk with a close friend who is familiar with your situation and has the courage to help you identify how you may sin against your husband.
Self-Pity: Another form of anger is when you turn it away from your husband and onto yourself, which manifests in several ways. One of which is self-pity. Anger turned inward destroys the soul. It will eat you alive if you do not promptly take care of it, impacting your thoughts, emotions, and attitudes.
Regret: Another form of anger is disappointment, which ties to an insufficient understanding of the sovereignty of God. Regret is a ground-level, backward glance at life's circumstances marginalizing sovereignty. Regret does not consider how God is in your mess or working redemptively to bring about purposes you cannot perceive now. Be careful here. Guard your heart. God is multitasking, and you must assume you are working with insufficient data.
Fear: Your fear can come at you from many angles. The opposite of fear is faith. The most oft-repeated appeal in the Bible is fear not. If you begin applying some of the things here, your fear will slowly morph into confidence in God's ability to do more than you could ask or think.
Call to Action
Do you believe that God is in your mess? Why did you answer that way, and what does it reveal about your relationship with Him?
How does the love of God buoy your soul during this time of marital challenges?
Of the five things listed under "guard your heart," will you rank them in order of most challenging to you, and what is one thing you will do to overcome these challenges?
As you think about sin capturing your husband, does it drive you to pity him while motivating you to want to come alongside him to help restore? Why did you answer that way?
Why is it okay to lead your husband while submitting to him? The answer is that your role is submission, but you are also a fellow image bearer God calls to love well, including how you bring corrective care to him. What would this kind of care look like in your situation?
Who will you call on to help you restore your husband in a spirit of gentleness?
Need More Help?
If you want to learn more from us, you may search this site for thousands of resources—articles, podcasts, videos, graphics, and more. Please spend time studying the ones that interest you. They are free.
If you want to talk to us, we have private forums for those who support this ministry financially. Please consider supporting us here if you would like to help us keep our resources free.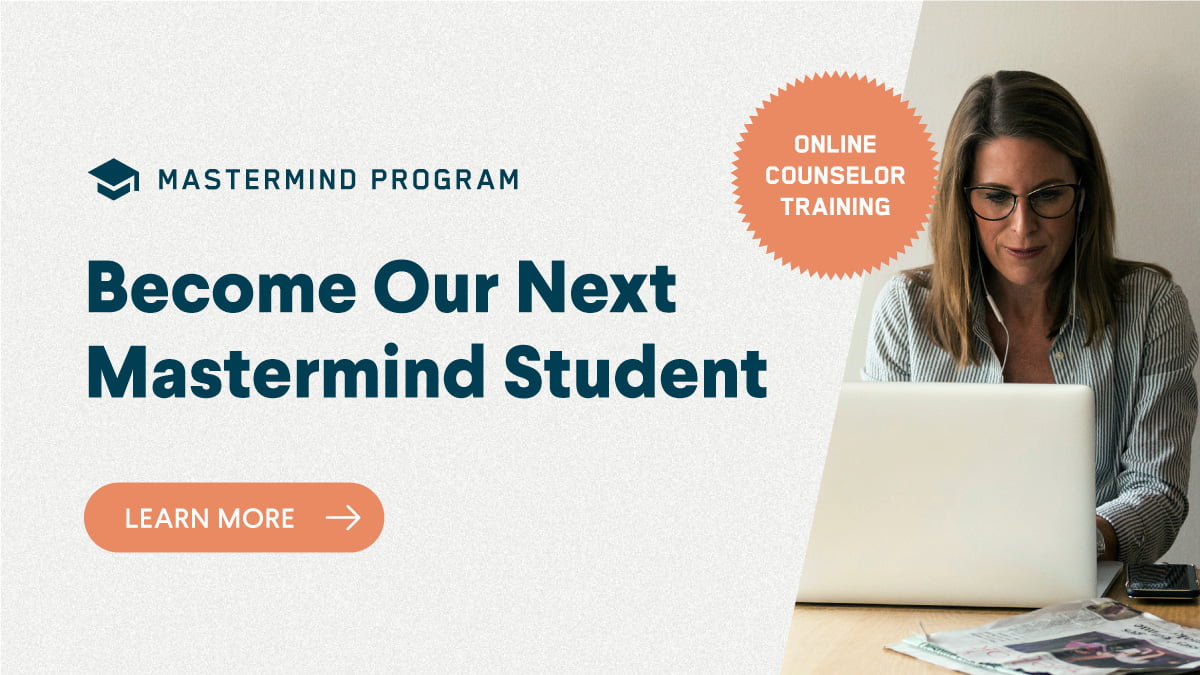 Filed Under:

Rick launched the Life Over Coffee global training network in 2008 to bring hope and help for you and others by creating resources that spark conversations for transformation. His primary responsibilities are resource creation and leadership development, which he does through speaking, writing, podcasting, and educating.
In 1990 he earned a BA in Theology and, in 1991, a BS in Education. In 1993, he received his ordination into Christian ministry, and in 2000 he graduated with an MA in Counseling from The Master's University. In 2006 he was recognized as a Fellow of the Association of Certified Biblical Counselors (ACBC).