Four Things You Must Know About Your Suffering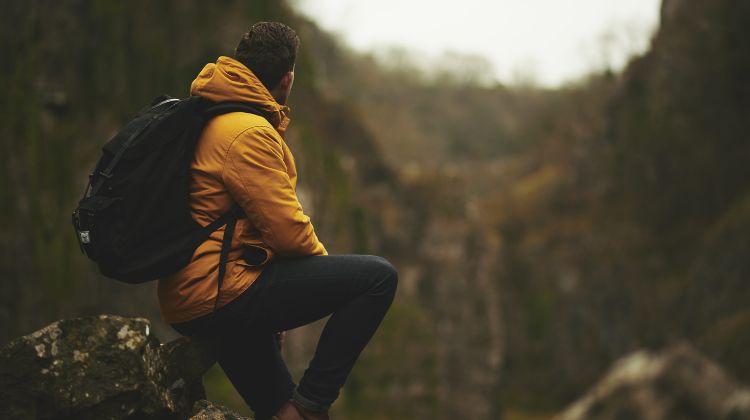 Our religion could be an enjoyable experience if suffering were not part of our lives. The pain was my biggest disappointment and greatest frustration after becoming a Christian.
You may want to read:
Though living a traumatic childhood was unbearable at times, it did not seem odd to me because I lived in a family that did not love God. Bad things happen to bad people. It was the disappointment of suffering after being regenerated that was hard to swallow.
We were promised sufferings. They were part of the program. We were even told, "Blessed are they that mourn," and I accept it. I've got nothing that I hadn't bargained for. Of course, it is different when the thing happens to oneself, not to others, and in reality, not imagination. – C. S. Lewis
Bad things happen to bad people, but bad things should not happen to people who are trying to do good. Depending on how thick that theological misthinking weaves itself into the fabric of your view of God will determine the amount of disappointment you experience when hard things come your way.
The patriarch of suffering in the Bible is Job. He did nothing to deserve what happened to him. Though he knew he was not sinless, Job did not believe he deserved his devastation. And to make matters worse was the deafening silence of God.
Behold, I go forward, but he is not there, and backward, but I do not perceive him; on the left hand when he is working, I do not behold him; he turns to the right hand, but I do not see him. – Job 23:8-9

Have you been to that spot in your life where the trouble came, and God was silent? Strapped in a straitjacket and dropped into an ocean of suffering is one of the most hopeless experiences in life. Our brother Job was in that place.
He lived his life according to the rules, not because he was a legalist, but because he loved God. If Job had died in the first chapter of his book, God and people would testify that he was a good man who loved the Lord. He was a man of integrity (Job 1:1).
The first part of his experience could be summed up in six descending steps:
I was trying to do good.
Trouble came into my life.
I did not deserve the trouble.
I began to fall apart.
None of it made sense.
And there was no one there to comfort me—not even the Lord.
Have you ever been in a similar place where your suffering did not make sense, and the Lord was not forthcoming with a reason or a solution? If you have, you more than likely have had similar questions running through your head:
What kind of God runs the world this way?
What kind of God governs our lives in a seemingly uncaring way?
How are we supposed to think about God when a person experiences undeserved suffering?
One of the most critical aspects of our suffering is how we think about God when the pain comes. To miss this point of suffering is to mishandle and misunderstand what is happening to you.
Suffering can be a means of grace to help us rethink how we think about God. If our focus is more on our pain than the God who is allowing the suffering, we do not understand God or suffering correctly.
Just In Case
And when the days of the feast had run their course, Job would send and consecrate them, and he would rise early in the morning and offer burnt offerings according to the number of them all. For Job said, "It may be that my children have sinned, and cursed God in their hearts." Thus Job did continually. – Job 1:5
Verse five is an insightful verse that could be a linchpin that holds one of the central mysteries of the book. When Job considered the possibility of his children sinning against God, he decided to offer sacrifices on their behalf. He did this continually.
This act from Job was more of a reflection on how he thought about God than how he felt about his children. And that "legalistic perspective" was most definitely the accusation of Satan.
Does Job fear God for no reason? Have you not put a hedge around him and his house and all that he has, on every side? You have blessed the work of his hands, and his possessions have increased in the land. – Job 1:9-10
I think if I observed Job's life, I would conclude two big things from the first five verses: (1) Job loves God, but (2) I wonder if he fully trusts God the right way.
Nobody questions Job's love for the Lord or his desire to serve him. Brother Job was a man of spotless character and deep affection for his Lord.
The real question is whether or not Job was perfect. We already know the answer to that question. Job was like us in that way. He was a flawed man; he was an Adamic man, which we see in verse five.
With all our faith and with all His grace, we still want to maintain some feeling of control over our lives. Maybe Job's theology was colored by his culture. I do not know. The land of Uz was not in Israel. He lived in a predominantly pagan land.
Every other deity in his culture believed they had to appease a god. Most certainly our Adamic tendencies are to please God by our works. We are all legalists to a degree.
Part of the mentality of the legalist is an "other shoe is going to drop" worldview. They strive to be holy because they have an awkward understanding of obedience. Conversely, we know the prosperity gospel folks have a terrible theological formula too: if I do well, the Lord will bless me.
What about you? You are not a legalist, and you are not a prosperity person, but wouldn't you agree that there are traces in your theology that has an "I must work to please God" mentality? If you do well, the Lord will bless, and if you do not well, the Lord will not bless. I counsel people like this all the time. Here are a few manifestations:
I missed my daily Bible study and something terrible happened to me. I see a direct correlation between my lack of devotions and the trouble in my life.
My child is not walking with the Lord, and I was not a good parent. If I had been a better parent, then the Lord would have motivated my child to love and follow Him.
I am stuck in a habitual sin. I know the Lord is going to get me for this. I live under the unrelenting cloud of expecting God to do something terrible to my family or me.
We fornicated while we were dating and now we have a miserable marriage. The Lord is punishing us. You reap what you sow, you know? We are receiving the fruit of our actions.
If I "go to church" my children will be okay. I connect the chances of the Lord blessing us with good kids to our church attendance.
I doubt there is a person who is reading this that has not thought like this to some degree. You may not be as righteous as Job, but there is a part of you that does question God's love and good intentions for you. I know I am this way. We all have a little bit of legalism in us; it is part of our fallenness.
Serving a Formulaic Lord
Some will argue that you do reap what you sow (Galatians 6:7), which is correct. It is also common sense. If you plant to the flesh, the chances of you reaping corruption are high. But may I caution you to put guardrails on that kind of thinking?
All of us sow to the flesh in some way. Which one of us does not struggle with a lifelong habitual sin pattern like anger or worry or fear or lust? God is a merciful God, who does not deal with us according to His law. You do not reap all that you sow.
The "if I do this and God will do that" theology is reducing the Lord to a formula. This formulaic view of God will run you into a deep hole of works and fear. One of the most important things you can do when personal suffering comes into your life is to reexamine how you think about God.
What comes into our minds when we think about God is the most important thing about us. – A. W. Tozer
How can we ever believe right about God if we do not think about what we think about God when our life is going wrong? So, let me ask you: how do you think about God when your life is not going the way you hoped? Do not casually dismiss this question.
When your spouse does not change, how do you think about God?
When your child remains in sin, how do you think about God?
When your dream does not come true, how do you think about God?
When your (fill in the blank) does not happen, how do you think about God?
Naked I came from my mother's womb, and naked shall I return. The LORD gave, and the LORD has taken away; blessed be the name of the LORD. In all this Job did not sin or charge God with wrong. – Job 1:21-22

If you cannot come to where Job was in chapter one, you will complicate the misery you are experiencing. It is true that Job began to come unhooked from this stellar response to God, but it does not change what a stellar reaction should be.
I do not have an answer for the suffering you are experiencing. There is an element of mystery to the suffering that is a grade level higher than what I understand. Still, yet, there are four things I do know when it comes to personal pain. How you engage and apply these things to your life will proportionally impact how you persevere through suffering.
You must not connect your suffering to a formula. The "I do good, and good will happen to me, and if I do bad, then bad things will happen to me" is awful theology.
The Lord loves you beyond your ability to understand His love for you entirely. His intentions toward you are perfect, loving, just, and unassailable.
The Lord can do what He pleases, when He wants, how He pleases, for any reason that He wishes, and He is always right.
Everything in life should move you into a deeper worship experience with the Lord.
Call to Action
As you reflect upon and pray about those four statements, take some time to journal or talk to a friend about anything that hinders you from fully living out those truths.
If you cannot embrace those truths, there is something about how you think about and relate to the Lord that is not correct. Loving the Lord does not mean getting everything you want or losing any specific thing you possess. Loving the Lord should mean loving the Lord regardless.
Can you love the Lord regardless of what you are not receiving from Him?
Can you rest in the mystery of His will (Deuteronomy 29:29)?
Can you be energized by His grace, while being released from serving a formulaic God?
What is it that you want that hinders you from fully realizing this kind of experience with the Lord? That thing, whatever it may be, could be your idol.
Need More Help?
If you want to learn more from us, you may search this site for thousands of resources—articles, podcasts, videos, graphics, and more. Please spend time studying the ones that interest you. They are free.
If you want to talk to us, we have private forums for those who support this ministry financially. Please consider supporting us here if you would like to help us keep our resources free.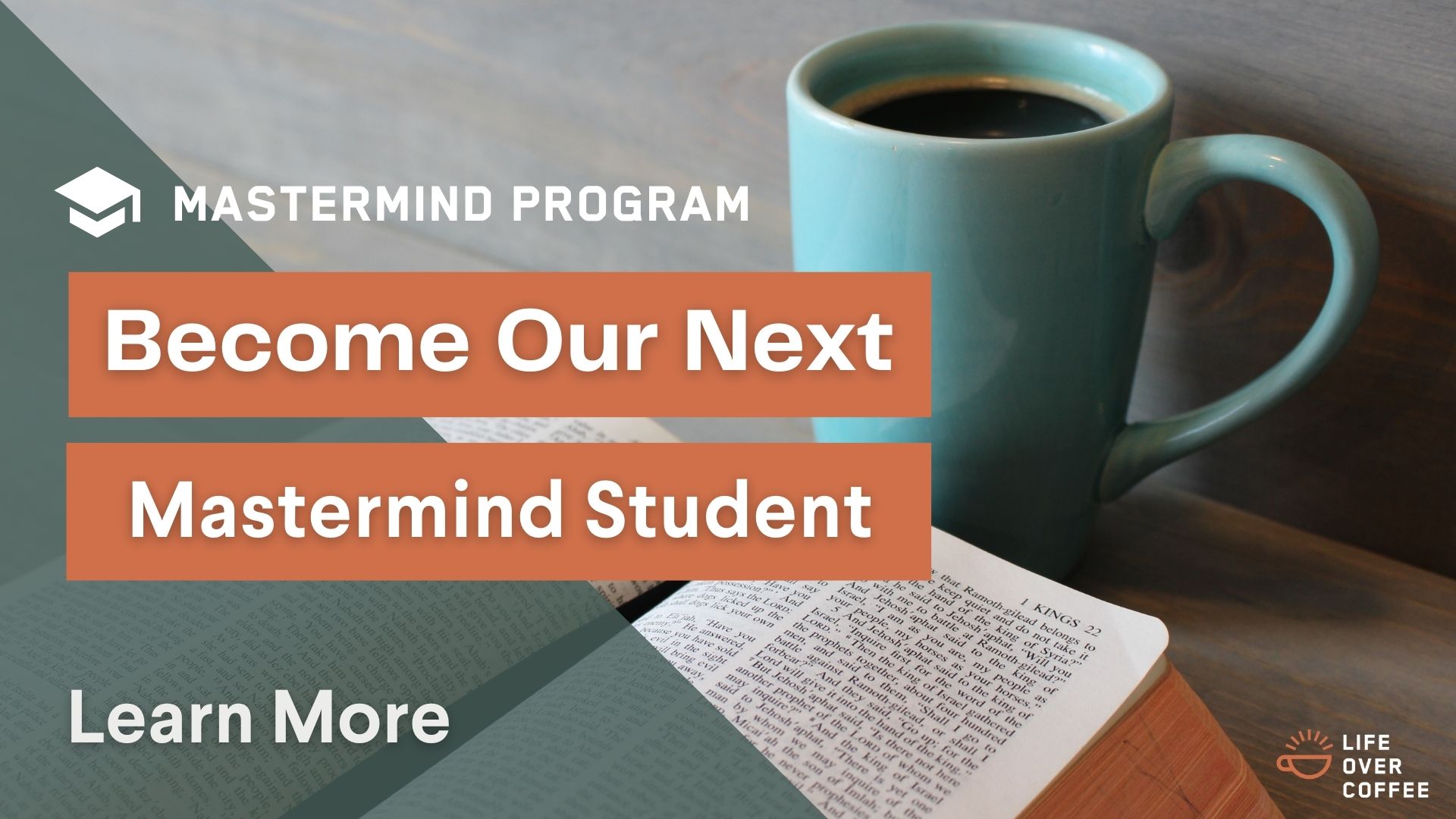 Filed Under:

Rick launched the Life Over Coffee global training network in 2008 to bring hope and help for you and others by creating resources that spark conversations for transformation. His primary responsibilities are resource creation and leadership development, which he does through speaking, writing, podcasting, and educating.
In 1990 he earned a BA in Theology and, in 1991, a BS in Education. In 1993, he received his ordination into Christian ministry, and in 2000 he graduated with an MA in Counseling from The Master's University. In 2006 he was recognized as a Fellow of the Association of Certified Biblical Counselors (ACBC).