Ep. 409 Why Julie Roys Is a Dangerous Investigative Journalist
Shows Main Idea – Julie Roys titles herself as an investigative journalist that reports the truth and restores the church. Both of those claims are dubious as Christians on all points of the evangelical spectrum are anything but restored while emotionally divided about Julie's perspective on the truth. I'm speaking of believers who do not normally agree with each other, similar to historical conservatives and liberals speaking against the progressive left. The current and ongoing centerpiece of her investigative activism is John MacArthur.
Show Notes
You may want to read:
UPDATE: I produced this Life Over Coffee podcast on April 29, 2022. On May 06, 2022, Julie pulled out of a conference she was leading for abuse survivors. Her stated reason was that it would be a distraction and she needs to step away from ministry to sort things out.
Why
Why am I weighing in on this controversy between John MacArthur and Julie Roys? Because it's not a private matter, by a long shot, and I have a responsibility to our community to share perspectives on all things pertaining to life and godliness. I'll attempt to do so with humility while not caving to the cancel culture regardless of the team that culture may support.
Full Disclosure
I'm a MABC graduate of The Master's University. However, I have not heard John preach since my graduate program. Why? I have pastors, and it takes me all week to process their sermons, which is more important to me than what someone else's pastor is teaching. I have read only one of his books twenty years ago; it was part of my graduate program. Also, I have never attended any of his conferences.
I'm a Fellow with ACBC, though I have virtually no relationship with ACBC. I'm an advocate of biblical counseling, but I am biblical counseling's most vocal critic (as an advocate)—as far as I know. I practice "truth over team" and believe "loyal disagreement" is healthy for any relationship.
The Controversy
Julie's article is here. I'm not going to examine this article about John MacArthur. You may watch these three YouTube rebuttals (here and here and here) that thoroughly provide another perspective.
My concern is that there is something wrong; we're not just talking about an objective journalist seeking merely to speak the truth in love while hoping to restore the church.
Some will argue that the truth divides, which it does, but that retort is a spiritual veneer that lacks the depth to cover something that anyone can see with biblical eyes.
The word restore means to mend, put together, and heal. (See Mark 1:19; Galatians 6:1; Hebrews 11:3.)
A cursory reading of the diverse Twitter posts about this controversy leaves you wondering about Julie's motives and methods, but more significantly what she's doing is astonishingly revelatory about her ongoing dysfunction and complexities.

Who is Julie Roys?
Therefore an overseer must be above reproach, the husband of one wife, sober-minded, self-controlled, respectable, hospitable, able to teach, not a drunkard, not violent but gentle, not quarrelsome, not a lover of money. He must manage his own household well, with all dignity keeping his children submissive, for if someone does not know how to manage his own household, how will he care for God's church? He must not be a recent convert, or he may become puffed up with conceit and fall into the condemnation of the devil (1 Timothy 3:2-7).
Julie is an egalitarian feminist, who has presented herself as an evangelical conservative

E.g., she has a heretical view of the Trinity as this sermon from Julie reveals—a social Trinitarianism. One of our team members wrote this article about the Trinity as a rebuttal, which affirms the Athanasian Creed.
E.g., the same video reveals her lack of understanding of biblical anthropology and hamartiology.
E.g., her anthropological position is that of a materialist and scientism.
E.g., she believes it's okay for women to preach.
E.g., she has publicly stated her frustration with God for making her a woman. Julie says it feels too restrictive, a statement that is part of her presuppositional lens.
E.g., she supports Beth Moore—a woke Anglican activist.
E.g., she uses the 501(c)(3) of a woke Christian university to receive donations for her ministry as she waits to become an NPO. (To use someone else's 501(c)(3), you have to have a similar mission; she's okay with aligning with a woke university.)
But each person is tempted when he is lured and enticed by his own desire. Then desire when it has conceived gives birth to sin, and sin when it is fully grown brings forth death (James 1:14-15).
She published a book in 2017 detailing how she spiritually abused a girl in her youth group while having romantic fantasies about her.

If you read chapters two and eight where she talks about her fantasies with this girl and how the girl manipulated her, according to Julie, but used the male pronoun, it would be one of the most scathing abuse stories of recent memory.

There is no question in my mind that Julie would be one of the first investigative journalists on the scene to tell us of the abuse from the "male youth leader."

Julie has since taken this book from her site and is talking to the publishers about taking it off the market. I appreciate her doing this.
When people recently confronted her about the abuse, she denied it initially but later apologized and said she was seeking "therapy."
While she was abusing this teen, she was already in (or had gone) to marriage counseling.
My concern is an ongoing dissonance in Julie's mind between her actions and common sense—what the Bible teaches. Her inability to see these things raises more concerns about her ability to do objective journalism that reports the truth and restores the church.

A Path Forward
Brothers, if anyone is caught in any transgression, you who are spiritual should restore him in a spirit of gentleness. Keep watch on yourself, lest you too be tempted. Bear one another's burdens, and so fulfill the law of Christ (Galatians 6:1-2).
I am against abuse, and there is no question that some individuals have done a horrible job of investigating abuse situations, providing care for the victims, and bringing accountability to the perpetrators. We must do better, learn from our mistakes, and make biblical advances in caring for image-bearers, whether in the body of Christ or not.
I hope Julie gets the help she needs because something has happened to her, probably in her past that has shaped her distorted view of people, specifically men, and relationships (authority structures). She's leading a ministry that investigates people and relationships.
Every person who names the name of Christ and is on a righteous mission is not immune to straying into personal agendas, misguided approaches, or selfish ambition.
Based on Julie Roys admission of spiritually abusing a teen girl, internal dysfunction, and an inability to perceive the depths of these problems, plus her faulty investigative reporting, my strongest appeal is for her to step aside from ministry, find the help she needs to learn the truth about her soul so she can experience the restoration she needs. This appeal is what she would suggest to someone with such problems.
The most glaring problem is her weak understanding of theology. Helping people requires sound theology because it's the theology that we're applying practically. Her anti-biblical presuppositions are so strong that she reads Scripture, in part, eisegetically. As you listen to her sermons, she does a lot of proof-texting to steel man the points she had already developed.
Need More Help?
If you want to learn more from us, you may search this site for thousands of resources—articles, podcasts, videos, graphics, and more. Please spend time studying the ones that interest you. They are free.
If you want to talk to us, we have private forums for those who support this ministry financially. Please support us here if you want to help us keep our resources free.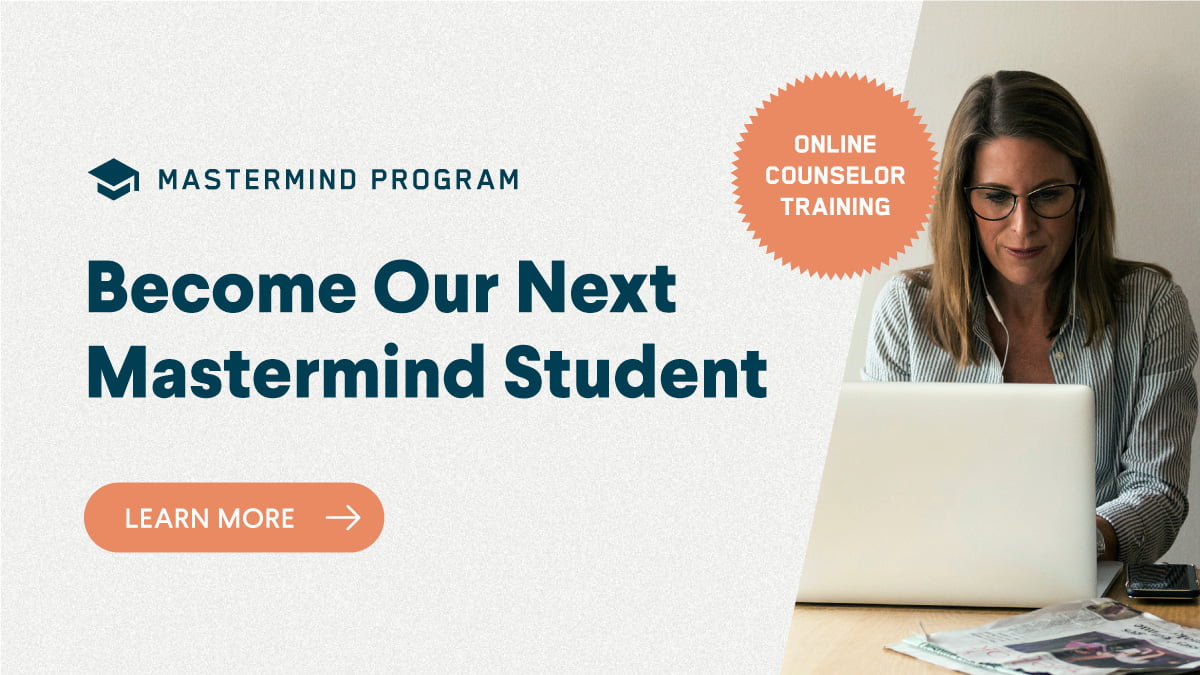 Filed Under:
Tagged:

Rick launched the Life Over Coffee global training network in 2008 to bring hope and help for you and others by creating resources that spark conversations for transformation. His primary responsibilities are resource creation and leadership development, which he does through speaking, writing, podcasting, and educating.
In 1990 he earned a BA in Theology and, in 1991, a BS in Education. In 1993, he received his ordination into Christian ministry, and in 2000 he graduated with an MA in Counseling from The Master's University. In 2006 he was recognized as a Fellow of the Association of Certified Biblical Counselors (ACBC).