When God Does Not Come Through For You
Everyone knows God comes through for us when we get what we want. Did you know He comes through for us when He gives things we do not want or appreciate? What did the Lord do for you that you did not understand at the time but see His wisdom in providing that thing now? This truth troubles our souls and challenges our perspective about the Lord. Like a loving parent, the Lord knows what is best, and sometimes He makes decisions that do not appear to be for us. As the child matures, he returns home to tell the parent how he sees the benefit of the hard thing the parent did for him when he was less mature.
You may want to read:
Beyond Cliche Speak
May I share a few stories of some folks who had a narrow view of God's goodness and provision in their lives? Let's begin with Mable, who took a shortcut to work. After arriving on the company campus, she learned of an accident on her usual route. A tractor-trailer overturned. No one was hurt, but it stopped the traffic for three hours. She thanked God for directing her differently that morning. Of course, it did not dawn on her that several hurting souls must process God's goodness differently at the scene of the accident. Biff received an unexpected check in the mail for $3,500. It was an IRS oversight. Biff shared with his small group how he and Mable had prayed, asking the Lord to provide for a recent medical emergency. God came through for them. Bert and Marge just came home from a fantastic honeymoon. With stars in her eyes, Marge floated into work the following Monday. The Lord gave her exactly what she wanted: the man of her dreams. She could not have written a better script.
These stories have two things in common: their dreams came true, and the expected satisfaction from getting what they hoped for did not disappoint them. As they shared the kindnesses from God with their friends, the immediate and expected refrains were, "The Lord was kind to you," "God is so good to His children," and "That's just like God." Sometimes Christians robotically go into cliche-speak without thinking about what they are saying or how narrow-minded their thoughts are, especially for a person in an unchangeable situation, i.e., the truck driver, the person who never gets a check in the mail, and the spouses who disdain each other. Those who came up short on God's generosity paste on their fake smile, respond with an appropriate cliche, and quietly struggle with their actual thoughts.
The good Lord is not formulaic, and sin is never cooperative to let us have the life of our dreams. I have been thinking about my days of cliche-speak when times were simple, trouble was minimal, and I felt as though I could take on hell with a water pistol, another one of those novice cliches of the person who has yet to have his heart broken by God. The classic passage for this line of thinking is Job 1:21. I am talking about Job's response to the adverse outcomes that came into his life. Job did not receive what he wanted—an insane understatement—but his response to his devastation was astounding and convicting. Listen to his words, and try to place yourself where he was, a man who had just lost his children and possessions, sitting in the rubble with tears streaming down his dirty face.
And he said, "Naked I came from my mother's womb, and naked shall I return. The LORD gave, and the LORD has taken away; blessed be the name of the LORD" (Job 1:21).
In His Steps
The first time I read this passage was profound; nothing has changed since those dark days. It is still world-shaking to me today. Job was experiencing a reality that was the farthest thing from what he anticipated when making sacrifices for his children. Of course, we know that Job began to unravel after the initial shock subsided, and his allies felt more like enemies. But in this first scene of his story, he surveyed what had happened and did what any mature Christian would do. He processed the data and began praising God for the good and the bad that came into his life. Job's astounding response to disappointment has never left me. When my life takes sour turns, in most cases, my mind returns to Job's response because it is simultaneously instructional and recalibrating. When I don't get what I expect, I need someone like Job to teach and recalibrate me. Job always fits the bill.
His response was God's healing when the news came about the deaths of my two brothers. I realized there was a precedent for Christians experiencing trauma. No trial happening to me makes me different from those saints who went before me.
His response was God's warning when sitting at a traffic light that had interrupted my life. Job reminds me that I have become spoiled; if this is the worst thing happening to me, I'm in a great spot.
Job's response has been God's appeal when my wife and I were not getting along. Sin does not auto-correct, but it can be God's kind admonition to respond to Him the right way, right now, or things will worsen.
Job's response has been God's hope when I was out of work with no opportunities forthcoming. My role is to seek God's kingdom first (Matthew 6:33), always trusting Him no matter how bleak things look from my ground-level view. Even if I lose all things, God will take care of me.
Job reminds me that praising God for the good things that come my way is proper but only partially fulfilling what it means to be a mature believer. If all I can do is praise God for good outcomes, I know I have laced my praise with self-focus and self-centered expectations. When I cannot muster praise for the difficulties in my life, eventually, it would be correct to assume that my gratitude for those good things lacks a seasoning that can only come through the fires of God's crucible. Mature Christianity is when a person can see God working through hardships while not being overcome by those difficulties, leading to genuine worship of God for the high privilege of walking in the steps of His dear Son.
For to this, you have been called, because Christ also suffered for you, leaving you an example, so that you might follow in his steps (1 Peter 2:21).

Good Suffering
When I react sinfully to the inconvenient "traffic lights of life," it's unnecessary to ask God how I am doing. I already know by the words that come from my mouth, like marching billboards revealing my immaturity to anyone within earshot of my disgruntles. At the moment of not getting my way, the response from my heart is the most accurate and objective measurement of my authentic Christian faith. Words act like a spiritual thermometer pointing to my spiritual regeneration or degeneration. In those situations, I can act more like a Christian rookie than a seasoned veteran matured in the fires of suffering. Job was not perfect, but he was also not a Christian rookie. Job was a mature believer. Wouldn't you like to have what Job had? To regularly turn away from evil, choosing God instead, is a compelling testimony.
There was a man in the land of Uz whose name was Job, and that man was blameless and upright, one who feared God and turned away from evil (Job 1:1).
You and I can get to that place in our walk with God. For starters, we must ensure we have a proper definition of the word good. A biblical meaning must include broad borders that comprehend all things, including those that speak to a solid theology of suffering. I realize this is counter-intuitive to how we think about the word good. We see it as fur babies, ice cream, hours on social media, and a general lack of hardship. If you fill your version of good with human-centered things devoid of suffering and difficulties, then you have an unbiblical definition. God's good for us is much more than health, wealth, and satisfying relationships. The Bible has another view of how things are in a cursed world, which is a challenge because we struggle with budgeting difficulty, suffering, and frustration in our lives.
Good and suffering can be synonyms in the Bible. Like the gospel, some Christians do not pull the curtain back far enough to see how the good news became the good news. Suffering is "an unmentionable," not something for good Christian folk to discuss like an unwelcome neighbor who just moved into the cul-de-sac. We acknowledge them but do not want to know them. Misunderstanding all the elements of the gospel becomes a prescription that can lead to bitterness, unforgiveness, cynicism, and broken relationships. Personal pain is one of the most significant ways to relate to Christ. It most assuredly is one of the most potent ways He relates to us (Hebrews 4:15). Why can't we reverse the tables and see the benefits and possibilities of suffering? To miss this point is to miss out on one of God's essential gifts to us, leading to our best life now.
For it has been granted to you that for the sake of Christ you should not only believe in him but also suffer for his sake (Philippians 1:29).
Living in the Parallel
With an expanded definition of good, we must also learn to live in a parallel world to have what Job had. On the ground level, where there was nothing but shattered dreams, he was a man of sorrows who was acquainted with grief (Isaiah 53:3). As far as his eye could see, there was death and destruction. Darkness had come over the land, and his hopes for a bright future were blown away by the destructive forces of Satan and his minions. But from a sovereignty of God level, he was secure and worshipful (James 1:5-8). Job had a high view of God, which was more controlling of his psyche than his difficulties on the ground level. Regardless of the adverse outcomes in his life, his perspective and understanding of the Lord kept him stable (Job 19:25). We all live in a parallel universe. On the ground, we engage thorns and thistles (Genesis 3:18), the promises from God. You are pricked daily with disappointment. All the paths in your life will scratch you, leaving scars.
Joseph understood his thorn and thistle world but did not permit it to manage him. He recognized and acknowledged that bad things happen to good people. Still, his greater desire was to please God. Joseph did not sugarcoat his problems but called them for what they were rather than ignoring the obvious, defending God, or reacting sinfully to what the good Lord permitted into his life (Genesis 50:20). Like Job, Joseph did not fixate on the bad things that had happened to him. He kept his sightlines above ground, not ignoring the problems but not permitting them to control him. He lived in the parallel. He recognized the evil but filtered it through God's sovereignty. Joseph firmly believed that God was in his mess. No matter how powerful or disappointing his life was unfolding, he knew that nothing would shake him down to the ground to where fear, anger, regret, or bitterness were his all-controlling suitors.
For I am sure that neither death nor life, nor angels nor rulers, nor things present nor things to come, nor powers, nor height nor depth, nor anything else in all creation, will be able to separate us from the love of God in Christ Jesus our Lord (Romans 8:38-39).
Engaging Suffering
Embracing good suffering from a sovereignty-centered perspective is two of the biggest struggles in the Christian community today. No matter how much we affirm these truths, most Christians respond sinfully to their disappointments when the rubber hits the road. They have a narrow interpretation of good, and they can only see the problems, not the sovereign hand who is writing these troubles into their narrative. Humbly embracing a sound theology of suffering is a vast, life-altering worldview that up-fits us for the Master's purposes. Let me put it this way: If we cannot get this right, our lives will muddle along in low-grade disappointments because of our unwillingness to give God space and time to mature us through the crucible of suffering. My aim is not to be harsh, but like a doctor, the good news comes after accepting the bad news.
And going a little farther he fell on his face and prayed, saying, "My Father, if it be possible, let this cup pass from me; nevertheless, not as I will, but as you will" (Matthew 26:39).
Let me illustrate by using a case study about disappointment. When something terrible happens to us, typically, the first thing we experience is disappointment. If we do not engage the bad news while pleading with God to walk us through it, we will never be able to experience the satisfaction on the other side of the crucible. A sequential set of sins will develop in our minds. If we give way to this sin cycle, we will grow into a self-defeated life as the stronghold metastasizes, taking our thoughts captive. If we do not turn to the Lord, we will enter into a progression that can look like the following sequence.

Sequential Sin Cycle
Regret: Rather than turning to God when disappointment comes, we begin to think about would've, should've, could've—the things we ought to have done differently to gain a more preferred outcome. Paul saw his suffering as a reminder to rely on God, not on himself (2 Corinthians 1:8-9). Self-reliance takes control of the situation because we're unsure God will give us what we want.
Bitterness: If the disappointment stays and we cannot change our circumstances through self-reliant means to gain a more preferred outcome, bitterness will soon take root. We may become distant, critical, numb, fearful, and angry. The initial fear of not getting what we wanted will turn to anger. If we don't uproot the anger, it morphs into bitterness, affecting every relational sphere of our lives.
Unforgiveness: Rather than looking to God to figure out what He is up to in our situation, we find others to blame for what's wrong with us. Blame alleviates internal turmoil, but only in the short term. As we lock on these targets, they become a rationalization for why our life is not the way we had hoped.
Self-Righteousness: We cannot blame others without having a greater than/better than attitude toward them, making self-righteousness a constant companion with unforgiveness. You cannot look down on another person and punish them for what is wrong in your life without pretending to be superior to them (Matthew 18:33).
Relational Dysfunction: As you can imagine, someone like this barrels toward relational dysfunction. At this point, it will be hard for them to see how the problem is more about their relationship with God than with others. Their relational conflicts will obscure their anger toward God.
More Poor Choices: The accumulative effect of the abovementioned responses leads to more poor choices. Perhaps a friend will have the courage and competence to speak into their lives, but that will be dicey because this person has become a self-justified, self-righteous victim of what others have done to them. It's a sin cycle with no off-ramp.
The answer, of course, begins with redefining the word "good" to proximate what the Bible teaches while readjusting our sight lines to God and His sovereign management over our lives. All things work for good, but sometimes that good will put a man on a cross, in a pit, or in a fiery furnace. It could mean that Satan will destroy all he cherishes. At the moment, it will be hard to fixate on God's goodness or His sovereignty because you cannot ignore the devastation at the ground level. However, it would be best if you soon reoriented your sightlines, or you'll fall into the sequence I have outlined.
Call to Action
In all this, Job did not sin or charge God with wrong (Job 1:22).
As you look at my sequential sin cycle, do you see yourself anywhere on the list? If you do, may I appeal to you to work through the following questions? If your response is not like Job's, it's okay; mine was nowhere near what he said. Be honest. Perhaps praying through these questions would be an excellent way to begin. Talk to God, and ask Him to help you be transparent with your answers while pleading for Him to illuminate you with action steps so you can move out of the debilitating sequence.
Is your view of good more like the three stories at the beginning of this chapter? They praised God for the good things that happened, which is not wrong, but it is a narrow way of thinking about God if we do not see the "good" He's working through our disappointments.
How has your definition of good changed by reading this chapter? In what ways have you experienced the goodness of God through your trials? Think about a different pathway that He sent you down after bringing disappointment into your life.
Have you trained yourself to become a learner when the disappointments come? Perhaps you can answer this question by discussing something the Lord taught you through a challenging time. The trial is not the test but the context for you to pass the test.
What is your knee-jerk response to disappointment? Think about the last disappointment in your life. Perhaps it was a low-level traffic situation or not getting a desire met by someone. How did you respond?
What does your response say about your practical theology? Knowing what God's Word says and practically living it out can be two different things. Knowing what God's Word says is vital, and so is applying it. If we don't apply what we know, we may become arrogant in our ignorance, placing a burden on all those who know us.
Need More Help?
If you want to learn more from us, you may search this site for thousands of resources—articles, podcasts, videos, graphics, and more. Please spend time studying the ones that interest you. They are free.
If you want to talk to us, we have private forums for those who support this ministry financially. Please support us here if you want to help us keep our resources free.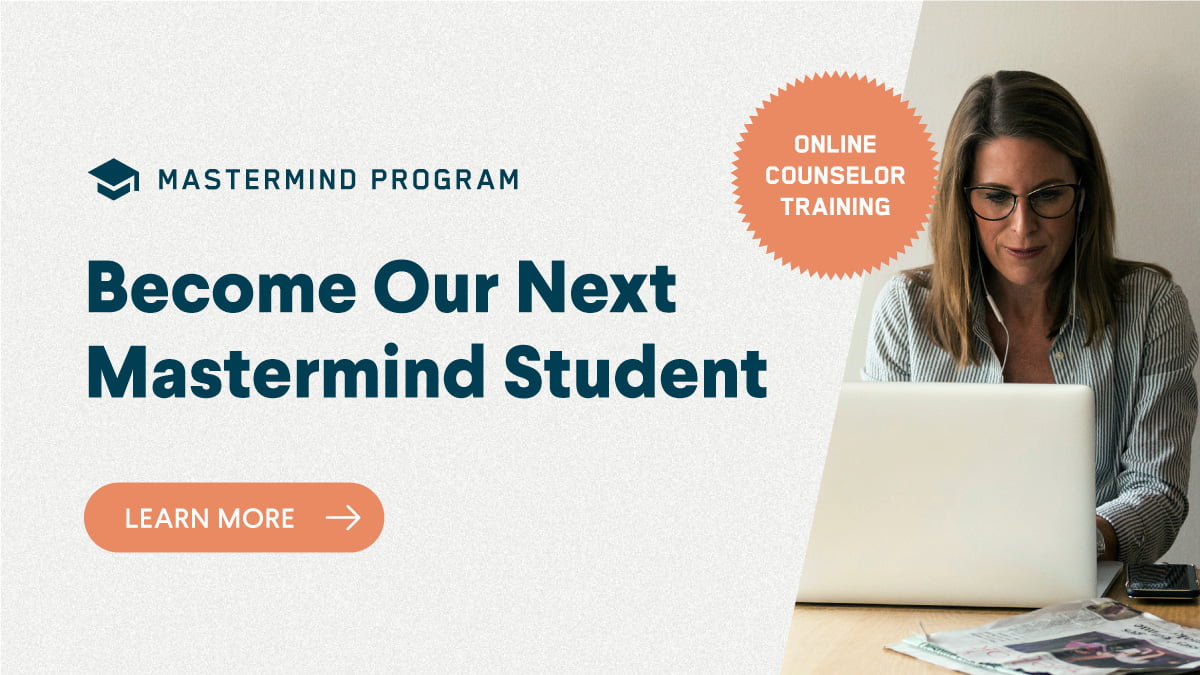 Filed Under:

Rick launched the Life Over Coffee global training network in 2008 to bring hope and help for you and others by creating resources that spark conversations for transformation. His primary responsibilities are resource creation and leadership development, which he does through speaking, writing, podcasting, and educating.
In 1990 he earned a BA in Theology and, in 1991, a BS in Education. In 1993, he received his ordination into Christian ministry, and in 2000 he graduated with an MA in Counseling from The Master's University. In 2006 he was recognized as a Fellow of the Association of Certified Biblical Counselors (ACBC).