Why You Can Trust God When He Withholds Your Desire
Everyone has asked God for things. And nobody has gotten all that they asked the Lord to provide. For the unbeliever, the denial of the request will generate disappointment, cynicism, and even anger. For the child of God, temporal disappointment or frustration may come, but the believer quickly recalibrates his heart because Christians know that no matter the response, God is good, and He's working good for us.
You may want to read:
The Wisdom of Withholding
Sometimes God chooses, on purpose, not to give you all that you desire. Parents parent this way, too. They know it's unwise to give their children everything they want (James 1:14-15, 4:1-3). Expecting someone to always come through when you expect it is an earmark of the devil, not our loving Lord (Genesis 3:1-5).
There have been times with our children when I purposely withheld information from them because it was not the right time to "bring them up to speed" on what I was thinking or planning. The "sex talk" is an excellent example of this; you would not do that too early. If your four-year-old wants a direct answer from you about where kids come from, you don't give them what they want.
Even the Savior said to those He was caring for, "I still have many things to say to you, but you cannot bear them now" (John 16:12).

At the Appropriate Time
In the Old Testament, we see God withholding His full blessing from His children in the historical account of the Israelites re-taking their land. Notice how God talked about how they would get their country back, which was a promise for them to receive at some point.
I will not drive them out from before you in one year, lest the land become desolate and the wild beasts multiply against you. Little by little, I will drive them out from before you until you have increased and possess the land (Exodus 23:29-30).
The Hebrew nation was not large enough to occupy the entire land. The Lord has not entirely driven out the enemy. But there would come a day when His chosen children would be able to drive them out. In an ironic twist, God was using the enemy to caretake the land until His people were able to manage it.
In time, He incrementally drove out the enemy in proportion to Israel's numerical growth and ability to take care of it. If God had given them all they wanted when they wanted it, it would have been a disaster. They would not have been able to steward all of God's blessings due to their numerical weakness.
Have you ever experienced this kind of merciful wisdom from the Lord? You wanted something, but the Lord withheld the blessing, and you realized in the future that it was not the right time?
Have you ever appealed to the Father to give you something that you were not mature enough to handle? Will you make this a talking point with a friend as you both praise the Lord for His "withholding kindness?"
Describe God's mercy to you by not coming through on a few of your requests and why you are glad now.
If there is something you desire now, but the Lord is not making it happen, how does the wisdom of past denials help you trust more effectively now?
Asking, Denying, and Trusting
There have been times of personal suffering where I pleaded with the Lord to remove the hardship from me. I have shared how I would use manipulative praying to convince the Lord that I was okay and ready for the next blessing that He had for me.
I felt as though I was okay and ready to move forward. I wanted to believe it was time to "inherit" the blessing that God was withholding from me. But it did not matter how much I asked; God would not relent, not until it was His timing, not mine.
God knew it would not be in my best interest to give me all that He had in store for me. He was right. I was wrong. I could not see it then, but I see it quite clearly now.
Father Knows Best
It is not unusual for our children to experience present discontentment as they eagerly anticipate the next good thing from their father. This attitude is the way children are, and it describes me too.
Every parent has to discern and decide if it is wise and right to give them what they want, when they want it, and how they want it. There are times when the choice is not difficult. Sometimes the things they are asking for are not necessarily bad.
If the thing that they want is good, it's not about what it is but the timing. Is this the right time to give a child what they desire? My prayer to God and my appeal to them is that they will trust me. I want them to trust my judgment while resting in the assurance that I have their best interests at heart.
If you then, who are evil, know how to give good gifts to your children, how much more will the heavenly Father give the Holy Spirit to those who ask him (Luke 11:13).
Do you believe this verse, practically speaking, for your life? I'm not asking an informational type question, but a transformational one. How does this verse guard your heart and encourage your spirit in measurable ways?
What would it take for you to trust God's decision-making in your life? Can you believe that the Sovereign Lord has your best interest at heart? Do you know that God has not forsaken you in your trial?

Faith and Responsibility
My children have a responsibility to bring glory to God, even if they are not getting what they want. Part of this means them living in faith regarding their present circumstances while trusting God for their future provisions.
My regular appeal to them is to be responsible today with what they have and trust that grace will be there to meet their real needs at the right time. The Hebrew nation had a responsibility to abide in faith regarding God's present provisions while trusting Him for the future expansion of their borders.
It could be that you are not seeing the fulfillment of some of your dreams at this time. Will you live responsibly today while trusting that God is working on your behalf? Though you may not like the "little by little" progress that God is making in your life, will you humble yourself to the Master, knowing that He is and will always take care of you?
Your responsibility is not to whine about today or fret about tomorrow but to seek to make God's name great in your life regardless of your circumstance. I realize this can be daunting for you, depending on your trial or personal suffering. Please spend some time working through the call to action section.
Call to Action
I have asked you several questions throughout; will you take the time to answer them thoroughly and then share your thoughts with a friend? Afterward, will you write a specific and practical plan that you refer to, especially when the Lord does not answer your prayers the way that you hoped?
Will you spend time meditating on this passage about the Father's excellent care of you?
Therefore I tell you, do not be anxious about your life, what you will eat or what you will drink, nor about your body, what you will put on. Is not life more than food, and the body more than clothing? Look at the birds of the air: they neither sow nor reap nor gather into barns, and yet your heavenly Father feeds them. Are you not of more value than they? And which of you by being anxious can add a single hour to his span of life?

And why are you anxious about clothing? Consider the lilies of the field, how they grow: they neither toil nor spin, yet I tell you, even Solomon in all his glory was not arrayed like one of these. But if God so clothes the grass of the field, which today is alive and tomorrow is thrown into the oven, will he not much more clothe you, O you of little faith? Therefore do not be anxious, saying, "What shall we eat?" or "What shall we drink?" or "What shall we wear?" For the Gentiles seek after all these things, and your heavenly Father knows that you need them all. But seek first the kingdom of God and his righteousness, and all these things will be added to you.

Therefore do not be anxious about tomorrow, for tomorrow will be anxious for itself. Sufficient for the day is its own trouble (Matthew 6:24-34).
Need More Help?
If you want to learn more from us, you may search this site for thousands of resources—articles, podcasts, videos, graphics, and more. Please spend time studying the ones that interest you. They are free.
If you want to talk to us, we have private forums for those who support this ministry financially. Please consider supporting us here if you would like to help us keep our resources free.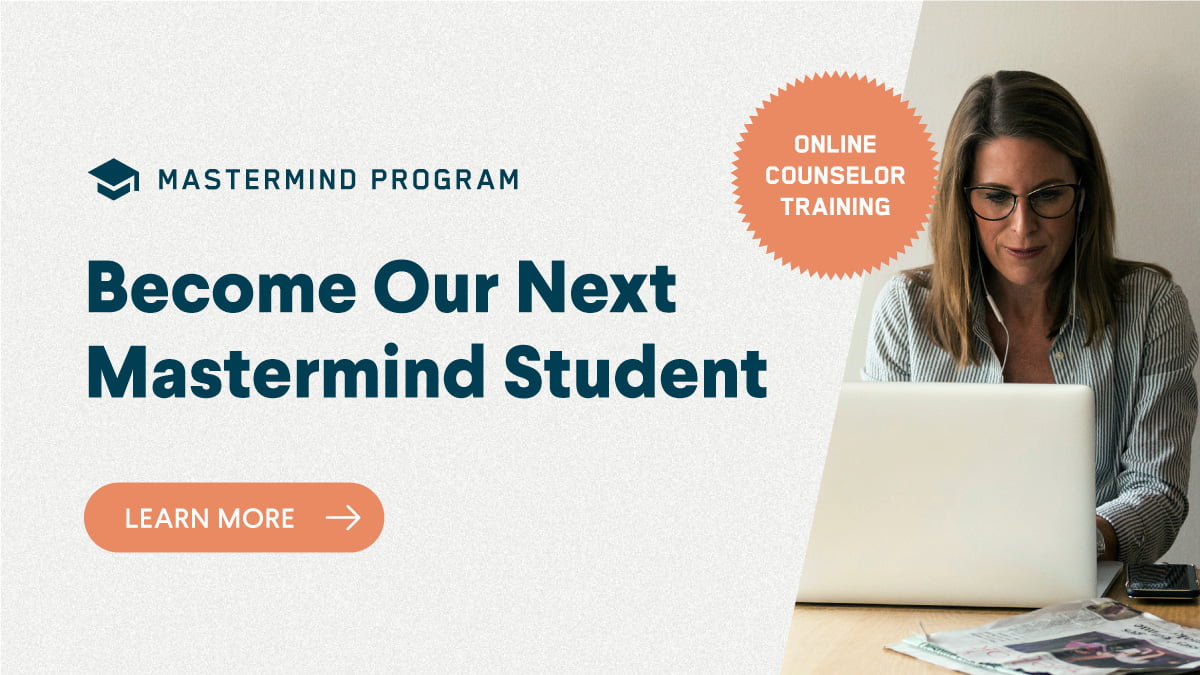 Filed Under:

Rick launched the Life Over Coffee global training network in 2008 to bring hope and help for you and others by creating resources that spark conversations for transformation. His primary responsibilities are resource creation and leadership development, which he does through speaking, writing, podcasting, and educating.
In 1990 he earned a BA in Theology and, in 1991, a BS in Education. In 1993, he received his ordination into Christian ministry, and in 2000 he graduated with an MA in Counseling from The Master's University. In 2006 he was recognized as a Fellow of the Association of Certified Biblical Counselors (ACBC).