God Is Incrementally and Purposely Putting You To Death
Dying to ourselves is the hardest thing we will ever do, and it's not a one-time appointment with God. Death to self is a repeated act of submitting ourselves to the Lord. The good news is that He helps us in this life-long process by incrementally, systematically, and purposely putting us to death. Did you know God is working behind the scenes to undermine any remaining self-reliance in us so we can trust Him more effectively? Sometimes He must sabotage our self-sufficiency to teach us to rely on Him who raises the dead.
You may want to read:
Exhibit A
For we were so utterly burdened beyond our strength that we despaired of life itself. Indeed, we felt that we had received the sentence of death. But that was to make us rely not on ourselves but on God who raises the dead (2 Corinthians 1:8–9).
Exhibit A for this kind of teaching is the Apostle Paul. He had a God-ordained difficult life. He endured many hardships. Why? Because he knew Christ. Having a relationship with Christ does not permit us to forego suffering (Luke 14:26–27). It's the opposite! Knowing Christ ensures suffering. To know Jesus is a call to die (Luke 9:23). For Paul, suffering was not a lifestyle to spurn but a means God used to push him to true greatness. Paul's understanding of the mysteries of suffering gives us several serious questions to ponder.
For example, what animates your innermost thoughts?
What drives your greatest desires?
Is it your amazement at knowing Christ and being known by Him, or is it a desire for a better life than you currently have?
Knowing Christ and being able to tell others about Christ was the purpose of Paul's life. This singular animating passion did not coexist with a need to overcome his problems. He knew better. He perceived the point of his problems—to enable him to put Christ on display more effectively. Suffering in Paul's life was like a magnifying glass. It allowed him to magnify Christ to his sphere of influence (Psalm 34:3). Suffering is one of those mysteries God gives us so that we can understand Him more deeply. Equipped with Paul's theology of suffering, we can enjoy a more profound life with the Lord. It is a maturity that does not make suffering disappear. It is the suffering that fuels and sustains Christlike maturity.
That I may know him and the power of his resurrection, and may share his sufferings, becoming like him in his death (Philippians 3:10).

I have been crucified with Christ. It is no longer I who live, but Christ who lives in me. And the life I now live in the flesh I live by faith in the Son of God, who loved me and gave himself for me (Galatians 2:20).

Truly, truly, I say to you, unless a grain of wheat falls into the earth and dies, it remains alone; but if it dies, it bears much fruit (John 12:24).
Celebrate Recovery
One of the unintended consequences of the biblical counseling movement is that some people believe counseling is a means to make their problems disappear. Some counselors succumb to this expectation, creating pressure on themselves to help counselees resolve their problems according to how they want resolution. Imagine if the great apostle Paul came to you with a thorn in his flesh. Imagine that you knew he was a profoundly spiritual man who loved God wholeheartedly and was doggedly determined to tell others about Christ. He was a mature Christian, not a nominal one.
Furthermore, he told you about his problem and how he had committed it to prayer, asking God to remove his thorn. He has come to you because he wants your help eliminating the harassing intruder. Here is crucial information: God is not, will not, cannot, and should not remove this thorn from Paul's life. Paul will live the rest of his life with his thorn. It is God's irrevocable will for your counselee, Paul. What if you believed it was your job to help Paul get rid of his problem according to how Paul perceived it? In the culture, it's called affirmative care, where the counselee determines the outcome. God did not write the Bible so that we can celebrate recovery. Paul never recovered that way.
Three times I pleaded with the Lord about this, that it should leave me. But he said to me, "My grace is sufficient for you, for my power is made perfect in weakness" (2 Corinthians 12:8–9a).

But he is unchangeable, and who can turn him back? What he desires, that he does. For he will complete what he appoints for me, and many such things are in his mind (Job 23:13–14).

Gospel Transformation
The celebration we see in the Scriptures is a Savior who transforms us through the power of the gospel, which sometimes happens by not removing the thorns in our lives. He did not come to give us a great marriage, a disease-free body, and financial freedom. Though there are present, earthly benefits to living godly while humbly applying the truths of the Word of God to our lives, the problem-free priorities and expectations that most people in our culture consider a right are not promises. Our culture is trying to figure out how to overcome their disappointments through man-centered therapies.
The God-centered Christian has found a better way by celebrating the transformation that shapes a person into the likeness of Jesus Christ. So often, this kind of change happens because of the suffering in our lives. The biblical realist knows he cannot escape all sorrow. The realist also knows that suffering and the good life are not always hostile to each other. Disciplers, pastors, and counselors must be clear on this matter. They must not make problem removal their number one goal for two reasons. It could be that God wants them to keep their thorn stuck in their flesh because that is the best way for the person to put His Son on display. It could be that God wants them to get rid of their thorn in the flesh because that is the best way for the individual to put His Son on display.
Our primary goal should be to put Jesus on display in our lives regardless of how God chooses to accomplish it. This worldview leads to an all-important question: How do you want to define your life? Are you more interested in displaying God's name through your suffering? Are you more interested in removing your suffering, regardless if it brings glory to God? The promise of the therapeutic culture is to get rid of their problems. God promises to find strength through our problems.
To Suffer or Not
Therefore I will boast all the more gladly of my weaknesses, so that the power of Christ may rest upon me. For the sake of Christ, then, I am content with weaknesses, insults, hardships, persecutions, and calamities. For when I am weak, then I am strong (2 Corinthians 12:9b–10).

For to this you have been called, because Christ also suffered for you, leaving you an example, so that you might follow in his steps (1 Peter 2:21).
Jesus came to die on the cross so that we could have an example to follow. We must walk in His steps to find a better life. When sin came into the world, violence, disease, and corruption came along for the ride. Every person became a bad person (Isaiah 64:6; Romans 3:10–12), and bad things happen to bad people. Christ did not come to die to change violence, disease, or corruption. He came to change lives. Though the death and resurrection of the Savior have slowed down the onslaught of sin, it was not the point of the gospel. His point was to give us His life so that we could be in Him while looking forward to a better world (Hebrews 11:10).
We find our strength, glory, hope, and praise in God rather than in a perfect relationship or a healthy body. It's a person's unwillingness to embrace this kind of theology of suffering that opens the door to discouragement and depression. The longer it takes a person to find strength in suffering, the more susceptible they will be to discouragement. Our therapeutic culture opposes this teaching because they are beholden to an anti-suffering, utopian message. Part of the American dream is to remove all suffering from everyone, which is untenable teaching that does not factor in the doctrine of fallenness.
If you want to rid yourself of your problems but cannot get to that utopian place, you will experience disappointment. If medications do not work or if a divorce does not give you a better life, you will not be far from depression. How influenced have you become by our culture's best life now mantra? How has the prosperity drumbeat detracted you from the Christological purposes of your life? You can measure how you think about these questions by examining how you respond to the complex challenges in your life. If you have peace, hope, and rest amid your deepest trials, the culture's suffering-free promise has not arrested and trapped you.

In Search of Weakness
If you're going to walk with God, it is not your strength that God will use. He can't. He won't. He will not compete with you. He puts His treasure in clay jars (2 Corinthians 4:7). God works through weakness and brokenness, not personal might or high intellect (Zechariah 4:6). Your weakness will release His strength that He perfects in you. If your primary purpose in life is to be healthy and wealthy, you will be working counter to the purposes of God, and your frustrations will mount. Resisting God's suffering-centric plans for you will send you into a black hole of hopelessness. The way up is most assuredly down. The gospel narrative always cuts against the grain of the world's narrative (1 Corinthians 1:25).
The counter-intuitive gospel does not mean being sick, poor, and having dysfunctional relationships are God's only ways to provide His strength. The idea here is not celebrating sin or suffering but celebrating Christ regardless of our circumstances. We can only be strong by living in God's strength, not our own. We can only overcome this by celebrating God's strength through our weakness, brokenness, sickness, and poverty. Let me reiterate: I am not saying you should contract HIV to be strong. I'm not saying you should intentionally become bankrupt to unleash God's power in your life. I'm saying that our circumstances, whatever they are, become a means to find God's strength, hope, peace, and contentment.
It could be that God will choose to raise you from unfavorable circumstances, but that cannot be your first or most important prayer request. Your first and greatest desire must be to die in Christ, unleashing God's perfected power in your life (John 12:24). The beginning of embracing Christ's death as your soul-sustaining strength is prayer. Ask the Father to help you walk through Christ's incremental, systematic, and purposeful death (Galatians 2:20). The Lord will help you die to yourself (Isaiah 53:10). You must let go of your strength to hold on to His strength. Perhaps this sample prayer from the Valley of Vision prayer book may guide you in grasping some of these more profound truths.
Valley of Vision
Lord, high and holy, meek and lowly, Thou hast brought me to the valley of vision, where I live in the depths but see Thee in the heights; hemmed in by mountains of sin I behold Thy glory.

Let me learn by paradox that the way down is the way up, that to be low is to be high, that the broken heart is the healed heart, that the contrite spirit is the rejoicing spirit, that the repenting soul is the victorious soul, that to have nothing is to possess all, that to bear the cross is to wear the crown, that to give is to receive, that the valley is the place of vision.

Lord, in the daytime stars can be seen from deepest wells, and the deeper the wells the brighter Thy stars shine; let me find Thy light in my darkness, Thy life in my death, Thy joy in my sorrow, Thy grace in my sin, Thy riches in my poverty, Thy glory in my valley.
Call to Action
Will you discuss your theology of suffering with a friend? What does that term mean to you, practically speaking?
Perhaps spending a season praying this Valley of Vision prayer would serve your soul well.
Are you struggling? What do you believe God's good intentions are for you as you struggle?
Are you finding God's strength in your weakness? Perhaps this would be an excellent time to talk to someone about this. If your weakness is not manifesting God's strength, what might be the problem? Will you share your thoughts with a friend?
Is there something you want more than Christ as your animating center? I am not saying you have to lose what you want, but are you willing to lose it if it is the only way to find peace and strength with God (Luke 22:42)?
Need More Help?
If you want to learn more from us, you may search this site for thousands of resources—articles, podcasts, videos, graphics, and more. Please spend time studying the ones that interest you. They are free.
If you want to talk to us, we have private forums for those who support this ministry financially. Please consider supporting us here if you would like to help us keep our resources free.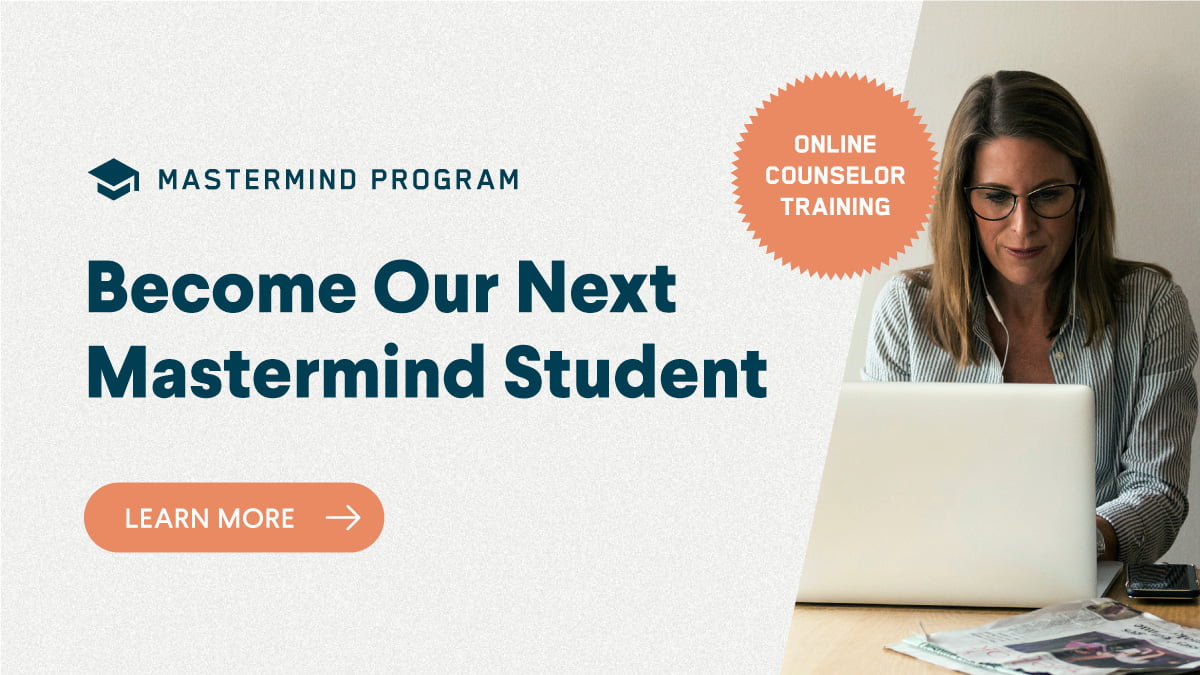 Filed Under:

Rick launched the Life Over Coffee global training network in 2008 to bring hope and help for you and others by creating resources that spark conversations for transformation. His primary responsibilities are resource creation and leadership development, which he does through speaking, writing, podcasting, and educating.
In 1990 he earned a BA in Theology and, in 1991, a BS in Education. In 1993, he received his ordination into Christian ministry, and in 2000 he graduated with an MA in Counseling from The Master's University. In 2006 he was recognized as a Fellow of the Association of Certified Biblical Counselors (ACBC).