7 Conditions That Make It More Difficult to Help a Child
There are specific conditions where it's more challenging to help a child change. It's vital to know these things if your child is not walking with the Lord. The great news is that there is always hope because you can do something about it. Hope is an active responsibility; you hope in God to change people and cooperate with Him in the process.
You may want to read:
1 – Women Leading
Women usually are the primary audience when it comes to counseling-related issues. Typically, a wife will call for marriage counseling before a husband will initiate. A mother will contact me for parenting issues before a dad will. I realize some men are not as accessible to make appointments due to other commitments.
Still, there is a definite pattern of women taking the lead when it comes to seeking help. This reality creates numerous challenges when counseling marriage or child problems. The biggest hurdle is the lack of male leadership in the counseling process. I'm not bashing men but attempting to address this topic honestly.
I remember a man calling me years ago regarding a counseling issue with his teenage daughter. During our initial phone call, I told him that half the battle was over because he was the one leading the process. Whenever a husband or dad takes the lead, the counseling will move forward much faster.
2 – Father's Influence
It is challenging to listen to a caring mom talk about what has been going on with her child while knowing I have some difficult things to say. I realize if I'm going to serve her effectively, I must be honest with her. There are certain conditions in which you cannot help a child. She will have to come to grips with these things to keep from setting a false hope about the counseling process.
The most vital challenge is the "man of the home." A child's earliest impression of God the Father is his daddy. The issues with poor fatherly leadership can have a lifetime impact on children. Their most significant problem in life is the same as ours: the problem with God. No other problem supersedes this one (Romans 11:36). All roads lead to God, and in Him, we find life (John 14:6).
If a dad throws a stumbling block in a child's path, he will hinder the kid's view of God and his willingness to follow Him, and if the kid does not follow the Lord, you are limited in how you can guide him. There are at least three ways a dad can abdicate his role as a spiritual leader in the home. (1) He can die. (2) He can leave home through divorce or abandonment. (3) He can live in the house but take a passive or sinfully nonpassive leadership position.
3 – Second Best
Any of these three outcomes will make the possibility of helping your child exponentially harder. In such cases, the mother must find biblical male role models to fill in this gap. A dynamic small group can be an excellent place to find godly, loving, and wise men to come alongside her child during these formative years.
Of course, it can be a pragmatic temptation to find the wrong man replacements—men who do not love God. These surrogates will become the primary means to help a child grow into biblical manhood or womanhood. Here are a few options. Though these are not ideal, do not despair in seeking to surround your child with trustworthy companions (1 Corinthians 15:33).
Local Church
Youth Group
Christian School
Sports Activities
Social Interactions
Personal Relationships
Appropriate Media
Companion Hobbies, i.e., hiking, cross-stitching

4 – Poor Leaders
Whenever a parent asks a child to be Christlike but is not correctly emulating what it looks like, they set up a condition where it's more difficult to motivate a child to obey. The child's proper parenting model is for the parent to model Jesus Christ (Ephesians 5:1). There is no other template that will work better than a follower of Jesus (1 Corinthians 11:1).
As image-bearers, there is a community desire inside of us that flows from the divine community. God made us want to be with others. Part of the effect of our interrelationships is we affect each other—we become similar to those around us. Parents have ten to twelve years to affect their children for Jesus Christ. During this time, these kids are under the powerful shaping influence of their parents.
The most logical thing a parent could do is maximize those years for God's fame. How do you do that? By standing erect in the child's path and showing him the way to God through humble and practical examples. Parents have "impressionable power" over their children. They already believe them because they do not know anything else to consider. Thus, giving them God's Word practically imitated before them is the best move.
5 – Role Replacement
Paul did not stand on the sidelines like a coach yelling at the people he wanted to see change. He chose a different leadership style. He led by his example. Parents have no choice in this matter. They are already leading by their example, regardless of what it is. Leadership is not the exclusive domain of influential charismatic people. Leadership can take you to heaven—Christ, or it can take you to hell—Satan.
Each parent gets a decade to show their leadership ability to their child. There could be a temptation to "farm out" this responsibility to other people and activities. My church was one of these supplemental replacements. Though I mentioned secondary options as surrogates earlier, a parent must make sure they don't replace their role as the primary leader.
My parents "sent" me to a local church for the first twelve years of my life. My home was a dysfunctional mess that negated any good that came out of my church experience. Going to a church meeting for two hours on Sunday will not compensate for the other 166 hours of a child's week. Ironically, the church could be a sore spot for the child as he sees other parents and children who live a dramatically different life than his.
6 – Bad Begets Bad
While modeling and leadership are more about theory, the conversation must eventually move to practical applications that lead to fruit. The fruit, in this instance, is the child's behaviors. All parents come to counseling seeking how to get their child to behave more favorably. Part of my initial assessment is the behaviors of the parents. I have to know what they have been doing for the child. Here are a few sample questions.
Every Christian parent should want to instill these six qualities into their children: disciplined, accountable, loving, wise, changing, and relational. No doubt, you could add more to this list. A lack of practically applying these do create a condition in which a parent will complicate their child's ability to change.
7 – Problem-Centered
Some parents become too problem-centered. They bemoan the teen's bad attitude as though it's all his fault. He is the primary fault, but he did not get there by himself. The environment's shaping influences over the past fifteen years have impacted him significantly. There are two possible missteps at this juncture.
The "bad parent" throws in the towel because there is no hope.
The "good parent" can humbly brag because their children are doing well.
There are many "good parents" whose children rebel. There are many awful parents whose kids follow Jesus. Regardless of a parent's role, they must trust God through this process. The Lord must stabilize their minds as they restrategize how to help their child. If this is you, please find a friend to walk with you through this season. Many changes must happen, not just the child's behavior.
The possibility of your child getting fixed during the counseling season is nearly zero. Think about it for a moment. Let's say your child has been on a steady decline for several years. You bring him to counseling to "get his head screwed on straight." Let's further surmise that some of your parenting has been like what I've described. It will take much longer than any counseling season, and it would be wrongheaded to place your primary hope in someone to do your job.

Deferred Hope
If I came to your counseling office for you to fix me as a fifteen-year-old boy, I can tell you it would have been ten more years before I would have gotten fixed. Why? Because I'm looking in the rearview mirror: it was ten years before God rescued me. Through many twists and turns, the Lord kindly regenerated me when I was twenty-five years old.
Maybe you have blown it with your child. Okay. We've all blown it, and we'll blow it again. If God has given you any light, wisdom, or discernment in what you have just read, I appeal to you to step into that light. Humble yourself and determine that you will do whatever it takes to change yourself and the environment of your home.
Resist every temptation to complain, convict yourself with false guilt, or lurch into the ditch of despair. God is much greater than any problem you have, but He's in a relationship with you and expects you to participate. If you feel God's motivation tugging at your conscience to change, I appeal to you to reverse course.
Call to Action
There are a few things I recommend you do to change the conditions that have hindered your child from being right with God:
Don't place your expectation for change on the counselor. This belief would be similar to using the church, school, or other supplemental helps. Use them as part of your overall plan to bring the needed changes, but you must be the primary leader.
Get on your knees with many tears. Repent to God and your child for any area(s)  in which you have failed as a parent. If you're unsure how to do this, ask a trusted spiritual mentor to guide you at this juncture.
Begin turning your life around by doing what you know you should do to be that parent for your child (James 4:17). Here are six recommendations: disciplined, accountable, loving, wise, changing, and relational.
Write out each of these concepts; fill in the specific, practical steps you can do to start changing yourself and your home.
Please share what you have learned with that mentor and ask them to come alongside your family to make sure you're implementing what you're learning daily.
Need More Help?
If you want to learn more from us, you may search this site for thousands of resources—articles, podcasts, videos, graphics, and more. Please spend time studying the ones that interest you. They are free.
If you want to talk to us, we have private forums for those who support this ministry financially. Please consider supporting us here if you would like to help us keep our resources free.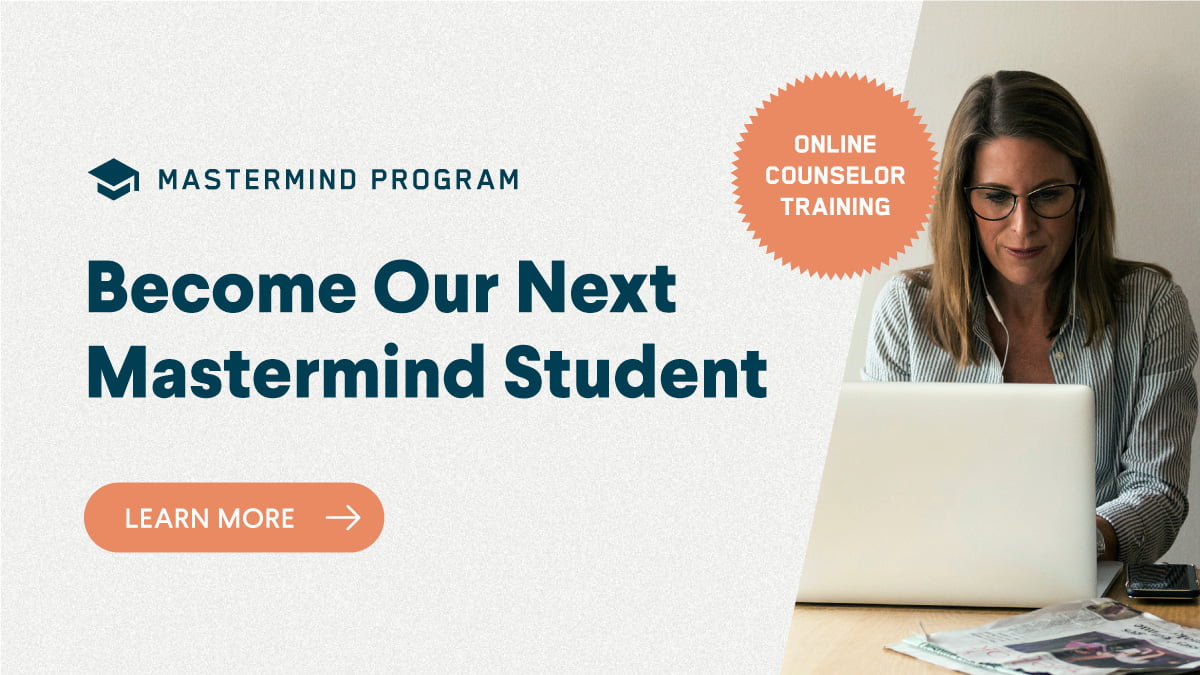 Filed Under:

Rick launched the Life Over Coffee global training network in 2008 to bring hope and help for you and others by creating resources that spark conversations for transformation. His primary responsibilities are resource creation and leadership development, which he does through speaking, writing, podcasting, and educating.
In 1990 he earned a BA in Theology and, in 1991, a BS in Education. In 1993, he received his ordination into Christian ministry, and in 2000 he graduated with an MA in Counseling from The Master's University. In 2006 he was recognized as a Fellow of the Association of Certified Biblical Counselors (ACBC).