One Positive, Powerful Purpose for Your Disappointments
Disappointments come into our lives nearly every day. Getting what you want, how you want it, when you want it is not always possible in a fallen world. One of the essential assessments you could ever make about yourself is learning what your disappointments reveal about you. It's God's mercy to use those challenging moments in our lives to make us better people. The world does not know this type of grace.
You may want to read:
It's a Promise
In Genesis 3, God promised Adam—in response to his human-altering blunder—that life would always be difficult (Genesis 3:17-19). From Adam's fall to the end of Revelation, the promise of personal problems, relational difficulty, and situational challenges make up what it means to be human.
And to Adam he said, "Because you have listened to the voice of your wife and have eaten of the tree of which I commanded you … cursed is the ground because of you; in pain you shall eat of it all the days of your life; thorns and thistles it shall bring forth for you; and you shall eat the plants of the field. By the sweat of your face, you shall eat bread" (Genesis 3:17-19).
We all know this truth and can "yes, and amen" it, but when trouble comes looking for us, what we know to be accurate on paper morphs into something strange when it's our time to step into the crucible. Because you or I cannot escape the effects of fallenness no matter how hard we try, our best course of action is to become a student of our misery.
Typically, the initial action plan is to find the escape route. Perhaps that is the right thing for you to do because mitigating difficulties is a rational person's mindset. You don't have to penalize yourself if you want to remove yourself from trouble. Of course, learning from misfortune is a paygrade higher than human ingenuity, and when God is part of your situation, wisdom expects you to act upon it, which begins by taking on the role of a learner.
Problems Bring Heat
An often-used illustration to point out how problems reveal our hearts is the sun's heat. You want to bank this idea and add it to your toolbox because it applies to all of our challenges, even the smallest ones. The big idea is how the sun affects things. It's not primarily the sun that I have in view here but how it reveals your heart when the heat is turned up and intensifies your life.
Every reaction to heat does not have to be wrong. For example, if you sought temporary relief from the heat by sitting in front of an air conditioner, I would applaud you. You could also pour a glass of water to cool yourself. If you're genuinely southern, you will make it a glass of iced, sweet tea. These relief reactions will help. Of course, there is that uncomfortable reality that the sun won't go away; it's always eager to keep bringing the heat.
We all know it will be back tomorrow. This fact should not push you into pessimism about the fluctuations of life. You have to live in reality because this is how life happens to everybody. The "sun analogy" is obvious: God has deemed it appropriate to allow heat into our lives. Heat is part of His plan for humanity. Heat is the one mechanism that motivates us toward humble dependence on Him.

Means of Grace
One of the problems with heat is that it can create hardness (Exodus 8:32). When you test my thesis in the material world, you see this dual purpose: it melts snow and hardens mud. It's the same sun, but there are antithetical results because the recipients' constitution is different. Two people experiencing similar situational trouble respond differently.
Some folks melt into a God-centered, Spirit-empowered, and Word-guided humility.
Other folks harden into a human-centered, Spirit-quenching, and Bible-denying pride.
Because the results can be different from individual to individual, you want to carefully analyze how you respond to the heat in your life. Though you can learn from others' experiences, it's when you step into the crucible that you'll know the authenticity of your Christian experience.
Think through one of your previous challenging experiences. Perhaps it was on the lighter end of the suffering spectrum. Maybe it was a traffic situation that inconvenienced you by a few seconds. Some of you wish that were the extent of your problems. You're in the middle of an ever-evolving, unalterable relational conflict. Does the heat of your trouble soften or harden your heart?
Heat Brings Truth
How you answer the question about the heat is the difference between life and death, freedom and captivity, and joy and sorrow. If you curse the sun as though it's the source of your issues, you'll miss the point of what the Lord is doing in your life. If you see the heat as a means of grace to shape you toward God, you will not only understand the purpose of problems, but you'll benefit from them. Listen carefully to how Paul talked about his struggles.
For we do not want you to be unaware, brothers, of the affliction we experienced in Asia. For we were so utterly burdened beyond our strength that we despaired of life itself. Indeed, we felt that we had received the sentence of death. But that was to make us rely not on ourselves but on God who raises the dead (2 Corinthians 1:8-9).

Three times I pleaded with the Lord about this, that it should leave me. But he said to me, "My grace is sufficient for you, for my power is made perfect in weakness." Therefore I will boast all the more gladly of my weaknesses, so that the power of Christ may rest upon me. For the sake of Christ, then, I am content with weaknesses, insults, hardships, persecutions, and calamities. For when I am weak, then I am strong (2 Corinthians 12:8-10).
In the first chapter of 2 Corinthians, Paul gives us a snapshot of one of the horrible events in his life. He is teaching us how to interpret and respond to what's happening to us. It's a call to stop relying on yourself while learning how to depend on the one who raises the dead. At the end of 2 Corinthians, Paul continues with his suffering theme by sharing more insight into processing an unalterable problem.
I appeal to you to watch my one-hour seminar on overcoming unbelief. This crucial training teaches you to identify the self-reliance in your life and begin the process of practicing God-reliance. You may find this free seminar on our seminar channel.
Thirteen Pauline Lessons
If you take the two passages in 2 Corinthians, you can deduce a few transformative ideas from Paul's teaching. As you reflect on the two texts, you will see the following sequence. It may serve you to journal a few thoughts as you process Paul's experience through the lens of your life. Here is Paul's sequence.
Trouble is supposed to drive you to the end of your ability to get out of it.
Sometimes the pain pushes you to the point of death.
The key is to learn how to break the habit of self-reliance, a universal problem.
What Paul addresses functional unbelief: I will rely on myself, not on the Lord.
Understanding your trouble is teaching you to rely on God is a significant victory.
Sometimes those "messengers of Satan" are at the behest of the Lord. (See Job 1.)
It's okay to pray for a change of circumstances.
It's vital to learn how God's grace sustains you through unchanging trials.
If trouble does not bring gratitude, you missed the point of what's happening.
A God-imposed, weakening condition prepares you to experience His strength.
During this process, contentment will begin to settle in your soul.
Then you will learn the lesson: when you're weak, then you are strong.
The thorn might not go away, but you know how to appropriate God's strength in your life.

The Anti-Lesson
There have been times in my life where the heat of the sun (suffering) was bearing down on me with such ferocity that the temptation to curse the sun was intense (Job 2:9). Figuratively cursing the sun for the scorching heat in your life is as nonsensical as a man standing in a field on a hot day, yelling at that ball of heat.
Cursing the sun exacerbates the problem. The discouraged farmer cannot change the sun any more than you can control all the heat in your life. What if you took two plants and sat them side-by-side under the heat of the sun? The sun is equally pouring its rays on both plants, but one plant cannot withstand the heat. It withers away. The other plant flourishes.
The big idea is where you want to fix your focus: on the sun or the plants. One person experiencing difficulty will respond in anger or anxiety, and both reactions are like cursing the sun. Another individual responds with grace, humility, patience, and a desire to learn—two disappointed people with two different results. Though you won't always respond correctly to your trials, you must learn how not to let bad reactions become a habit. There is a difference between episodic bad reactions and a pattern of sinful responses.
Resist Reget
Don't beat yourself up for responding poorly to adversity. It's a testimony that affirms your humanness. We talk about Paul as the great apostle to the Gentiles, which he was, but if you re-read 2 Corinthians 1:8-9, you'll see that his initial response was not helpful to him or his relationships. Like you and me, he had to learn the lesson after he failed the test the first time.
Do not drift into morbid self-flagellation for not being as spiritual as you hoped you would be by now. Too often, the temptation is to stare in the rearview mirror while drifting into regret. If that is you, stop it. Capture that thought and bring it into the obedience of Christ. Recognize your normalcy rather than elevating your opinion of yourself, thinking you're more than you are.
The rational, humble soul will own his failure but not drown in it. He will recognize his inability, as Paul did, and begin applying the lessons that Paul eventually learned after his initial losses. The first step of repentance is recognizing you made mistakes. As you see these things, own them and then make a plan to change while resisting all temptations to be sorrowful.
Call to Action
Are you more tempted to move toward sorrow or gratitude when you see your mistakes? What does your answer reveal about you and your relationship with God?
What is the trouble (heat) in your life revealing about you? What would a close friend say to this question about you?
When things do not go your way, what is your most common response? Do you need to change something? What is your specific plan to make that transition?
Are you more tempted to curse the sun or give proper biblical reflection to what is happening in your heart? How did you answer this one, and if you need to change, what is your plan?
Will you talk to someone about what the Lord is doing in your life? Share this article, podcast, and video. Spend time discussing and working through the embedded links. You have a multi-month homework assignment that could change your life drastically.
If you wish to study more about this article, please explore the materials that I have linked on this page.
Need More Help?
If you want to learn more from us, you may search this site for thousands of resources—articles, podcasts, videos, graphics, and more. Please spend time studying the ones that interest you. They are free.
If you want to talk to us, we have private forums for those who support this ministry financially. Please consider supporting us here if you would like to help us keep our resources free.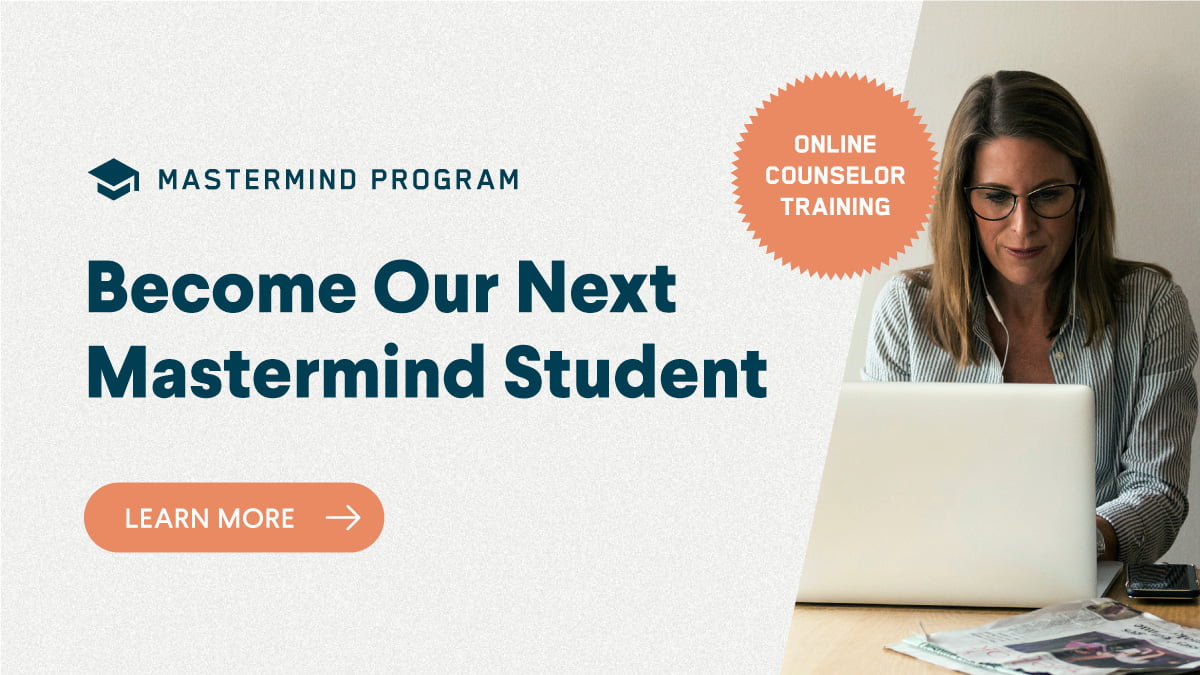 Filed Under:

Rick launched the Life Over Coffee global training network in 2008 to bring hope and help for you and others by creating resources that spark conversations for transformation. His primary responsibilities are resource creation and leadership development, which he does through speaking, writing, podcasting, and educating.
In 1990 he earned a BA in Theology and, in 1991, a BS in Education. In 1993, he received his ordination into Christian ministry, and in 2000 he graduated with an MA in Counseling from The Master's University. In 2006 he was recognized as a Fellow of the Association of Certified Biblical Counselors (ACBC).