When the Local Church Won't Help You
"My church does not do church the way I want them to" is one of the more common dilemmas presented to me. Though they may state it in different ways, it's essentially the same thing: "I'm unhappy with my church."
You may want to read:
Recently, I received this note from a struggling church member:
I have a question about church discipline or more appropriately about how you handle a lack of church discipline or involvement from the church when trying to help someone.

Though I don't have a current situation, it appears to me that helping should involve the counsel, instruction, and in some cases, the discipline of the church to restore a brother or sister to Christ.<

What if this is not happening? Is there still a way to help those in need? How do you engage the help of the church when the church isn't interested in following God's instruction?

What if the person you are caring for has an awareness the church isn't helping and loses heart for the church or disengages from the church?

Make It Personal
The first thing I would do is reframe the discussion from a church problem to a people problem. Relabeling the questions makes it more personal and less abstract. To frame the discussion as a church issue can be vague enough to squirm away from personal responsibility.
When you frame the discussion as a people problem, the first person you want to address is yourself. Sometimes we talk about the church like it is out there somewhere, as though we are not part of the problem we are discussing.
What you do not want to do is to begin talking about them, those, and they as though you are not part of the problem.
Personal ownership is where you want to evoke Matthew 7:3-5 into your frame of reference, so you do not self-righteously position yourself above the problem while looking down on some vague entity that has a problem.
Church Discipline?
The second thing to do is bring a more effective biblical contour to the words church discipline. This label was added to the Christian worldview by non-inspired people as a way of highlighting the church's responsibility toward those in need of corrective care.
While I agree with the concept of discipline, I sometimes cringe at the process. Discipline—in the sense that some individuals use this word—is needed, but the goal of church discipline is always restoration. Therefore, a better term to use is church restoration or church discipline and restoration.
Matthew 18:15-17 and Galatians 6:1-2 aim at the heart of this concept. The Matthew text tells you what to do–confront, and the Galatians text shows you how to do it–in a spirit of gentleness with the hope of restoring an erring or hurting brother or sister.
The Galatian's texts bring a spirit of governance to the directive in Matthew. Too often people hang out in Matthew while ignoring the wisdom of Galatians. Christian discipleship without tears of compassion is neither Christian nor discipleship.
You want your brothers and sisters to love you enough to bring corrective care, but you want them to do this in a spirit of gentleness. The word "restore" in Galatians 6:1 is called "mending" in Mark 1:19 and "created" in Hebrews 11:3.
Church discipline will straighten you out, but church restoration will put you together again. You want both of these things from your friends. All corrective care must be restorative in nature and goal.
When the Church Won't
The church should be a major player in the sanctification of the body of Christ. Outside of personal responsibility and an individual's family, the church is the most significant context the New Testament (NT) gives us to change, grow, and mature in Christ. Many of the NT letters were for local churches; they were written to assemblies or groups of people rather than to individuals.
Paul, the chief writer of the NT, had a high view of the local church. He wrote to the local community with the expectation of the community participating in the mutual sanctification of the individuals who made up each local assembly.
Reciprocal soul care is assumed and expected. When it is not happening, what you have is an anomaly. It is a malignant body that cannot take care of itself. An inability to do soul care well drives at the heart of the question: what do you do when a local assembly has become malignant and is not willing or not able to heal itself by taking care of its parts–its individual members?
Is there a way to help these members?
Yes, there is. Most definitely.
This problem is, in part, why our ministry exists. I am a para-Church organization that is designed to come alongside (para) the Church, while not seeking to replace the Church.
Though you do not have to become a para-Church organization like ours, you can still choose to equip the body of Christ as the Lord brings hurting people across your path. You can do one-to-one discipleship with any individual regardless of the inefficiency and ineffectiveness of a local church. The church should not control, hinder, or stop you from doing soul care.
However, there is a downside: the more soul care you do, the more you are going to see the enormity of the problem, and the more you may be tempted to complain. Helping others has several unintended consequences that can cause adverse outcomes:
The more you do, the more you will care.
The more you do, the more you will see.
The more you do, the more frustrated you may become.
The more you do, the more you will be tempted to "force" change in your church.
My appeal is not to perceive your growing awareness of church inefficiency as a negative but as a mercy from the Lord. He is allowing you to come in contact with more hurting people and permitting you to care enough about them to try to figure out how you can position yourself to where you can be most active in your local body.

Will the Church Change?
As you become more engaged with your church, you will want to motivate the church to become more intentional in their care of souls. This initiative has many more layers, and you must tread carefully. Thus, your starting point in this discussion must be the sovereignty of God.
The Lord God Almighty is not sweating about this problem, even though it is quite real. No one can thwart His plans. He is in complete control of this issue in your church, and nothing will prevail against the plans He has for you and the rest of His body.
He is calm, cool, and collected (whatever that means) and you should be too. If you are fretting, or grumbling, or unwisely and uncharitably weighing in on this local church problem, you have jumped out on the wrong foot. You must bring your thoughts (and your feet) back under the care of our Sovereign Lord.
God is in control. You must think about this problem from a position of faith in God, not a position of fear of the perceived issues. God is at work, though in most cases He moves slower than you prefer.
Will You Change?
The second thing to think about is not whether the local church will change, but will you change. Are you doing all you can do to make the church a better hospital for the wounded?
Nobody has a right to complain about the church if they are not modeling the things they want the church to become.
You have to decide what you want the church to become. How about if you do this: make a list of what you would like your church to become. After you make your list, step back and look at it. Are you doing the things on the list? That is where you should begin. When I thought about this list, seven things popped into my mind.
I want the church to be…
A place where I can openly share my sins. Am I openly sharing my sins?
A place that will not judge me. Do I uncharitably judge others?
A place where I can come just as I am. Do I come just as I am or am I pretentious?
A place where I can take off my mask. Do I engage my church unmasked?
A place where I can discuss my problems. Do I lead others by sharing my problems first?
A place where the hurting receives care. Am I actively caring for the hurting?
A place where small groups are like triage units. Am I laying myself bare in a small group?
I only listed a few things that are necessary for authentic soul care to take place, rather than listing everything I think a church should be doing to become a discipleship community. Though this is not an exhaustive list, you get the idea. If you are not willing to be the things you want the church to become, you change first.
Love Your Body
You hear people say over and over again how there is no perfect church. You nod in the affirmative. Then you are disappointed by someone in the church. Your feelings are hurt, or maybe the situation is direr: someone sins against you in the worst way imaginable.
One of the biggest errors a person could make when sinned against is to disengage from the local church. Perhaps you should leave a specific local church, but you should not leave all local churches. You should find, join, and engage a local church.
Permanent disengagement when hurt reflects more poorly on the person who rejects God's local church than it reflects poorly on the local church. I am not surprised when I hear about a local church doing bad things because local churches are made up of bad people.
While I do not condone bad people practices and my heart breaks for the name of Christ and the souls left in the shambles of a poor church people experience, it is biblically illogical for a person to withdraw from the local church completely.
I do not think I need to make an argument for this because of the high view God places on the local church in the NT. The logic is akin to never visiting a hospital again because you had a bad experience in a hospital.
My desire is not to be callous or unsympathetic. I do believe I understand the problems especially since my ministry is–more or less–a satellite station set up on the periphery of local "church-ness" to help hurting people.
I engage many Christians who have wandered from or are in-between or disenchanted with their local churches. Still, yet, I am not leaving the local church because they do not do things well or according to my expectations or maybe even the way the Bible says they should. The local church is a God-ordained context for His children to do life together and it will be that way until Jesus returns.
Find Two or Three
Some will argue, and it is a good argument, that I live in the southern part of the United States where there is a church building on every street corner (hyperbole). We are probably more "church-i-fied" than any place in the world, outside of Rome or Jerusalem.
There are other regions in our world where finding solid believers is few and far between. A lack of local churches is a problem, but it is not a show-stopper. A local church is not a white-frame building with a steeple on top of it. A local church is a body of believers. You do not need a building to make a church.
What you need are two or three other believers. If that is all you have, that is where you should begin. But the main thing is you must guard your heart regarding your attitude and words when thinking about your local church.
God's plan is working. It may not be working according to how you want it to work, but He is writing the script, and you must make yourself comfortable with what He is writing.
Call to Action
Is your church a discipleship community?
Are you a disciple-making individual?
Do you complain about your local church?
Are you guilty of some of the things that are in your complaints?
In what specific ways do you need to change to make your church a better discipleship community?
Need More Help?
If you want to learn more from us, you may search this site for thousands of resources—articles, podcasts, videos, graphics, and more. Please spend time studying the ones that interest you. They are free.
If you want to talk to us, we have private forums for those who support this ministry financially. Please consider supporting us here if you would like to help us keep our resources free.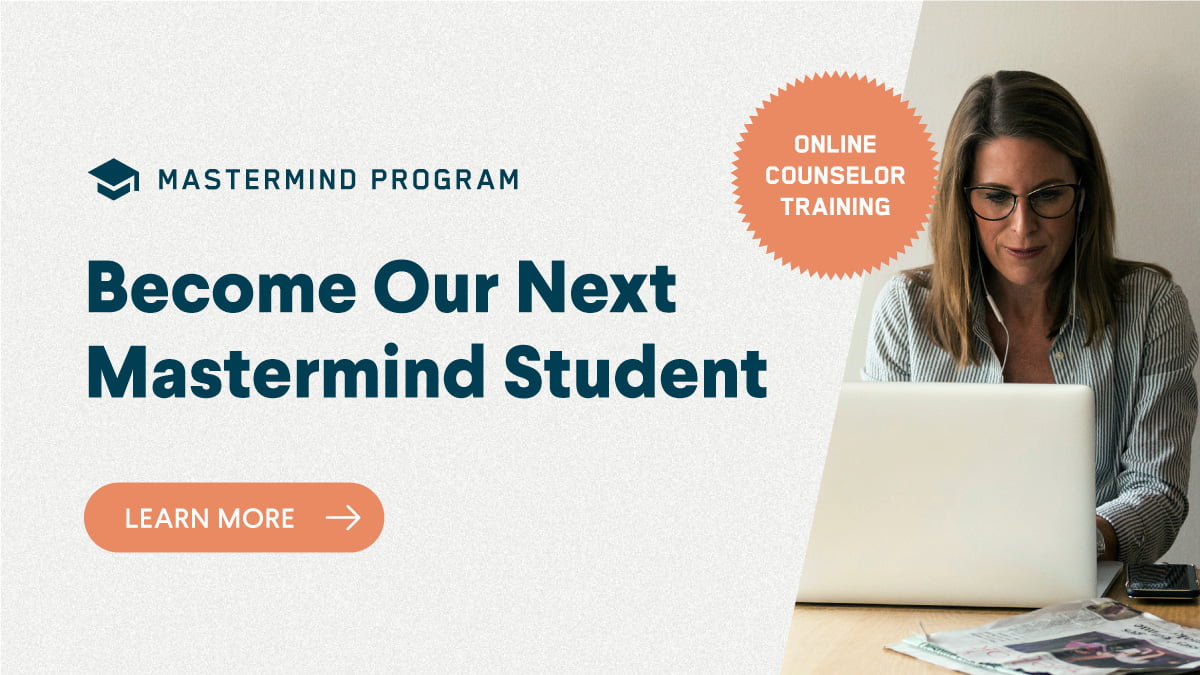 Filed Under:

Rick launched the Life Over Coffee global training network in 2008 to bring hope and help for you and others by creating resources that spark conversations for transformation. His primary responsibilities are resource creation and leadership development, which he does through speaking, writing, podcasting, and educating.
In 1990 he earned a BA in Theology and, in 1991, a BS in Education. In 1993, he received his ordination into Christian ministry, and in 2000 he graduated with an MA in Counseling from The Master's University. In 2006 he was recognized as a Fellow of the Association of Certified Biblical Counselors (ACBC).