What Should a Single Girl Know about Guys Struggling with Porn?
"I'm a single girl, and I read your article titled, "When Looking for Porn, Begin in the Heart." It was a fabulous article, and several parts of it shocked me, though it makes sense now after reading it. May I ask you a few questions about guys and porn? I'm thinking about getting married and want to understand this issue better."
You may want to read:
I read your recent article on porn, titled, "When Looking for Pornography, Start in the Heart." You mentioned that a guy in porn usually desires to be in control. He likes quick escapes, and porn becomes a viable option for him. It's a place where he can feel in control.

It shocked me when you said a guy struggling with marriage issues, financial problems, kid problems, depression, anger, alcohol, bitterness, or any other problem; it is not unusual for there to be the complicating problem of pornography. That makes sense now, knowing a big part of the issue is a desire to be in control of something, when most everything else in his life is falling apart.

Not being a guy and not understanding their specific struggles with this sin, I wanted to have a better understanding of the problem. Your article raised some questions I wanted to run by you.

If a guy is in porn, does this mean his wife does not measure up to him physically?
While I know there are "sin reasons" that a man will get into porn, could it be his wife is not satisfying to him?

I can't help but think a guy is stuck in porn because his wife is not giving herself to him, or she isn't enough for him.

What usually makes a believer turn to the ugly sin of porn?
How does a man who loves God usually get sucked into this addiction?

I am engaged and would be so hurt if my future husband ever began looking at porn. Your answers would be helpful for me to understand these things.

It's Not About You
Your questions are fantastic! They are especially insightful in light of you not being married. A person who desires to marry and humbly admits how they don't know these vital things is encouraging.
Typically, I get these kinds of questions from women who are married to porn addicts, and the challenge is far more complicated than for a person not married but thinking about her future. The first thing that I want you to know is that a guy's problem with porn is not about you primarily.
Nearly every time a wife finds out that her husband is in porn, the focus centers on her insecurity. She believes that there is something wrong with her or that she did something wrong. That kind of thinking is never the case. Nobody can cause another person to sin, no matter what the sin is (James 1:14-15).
Sin is a choice. There is no permission for any husband to explain his sin away or dump it on another person, including his wife. That tactic is not an option for any of us, male or female. We're personally accountable to God for our actions. "The devil made me do it" or "my wife made me do it" won't wash with the Savior.
David said to Nathan, "I have sinned against the LORD (2 Samuel 12:13).

Against you, you only, have I sinned and done what is evil in your sight, so that you may be justified in your words and blameless in your judgment (Psalm 51:4).
David's heart must be your starting point if you want help with any sin problem. One of the things a wife will have to understand, and it may be hard for her to think this way, but she must: if a guy is in porn, she must resist the temptation to think it's about her sufficiencies or insufficiencies.
He's not thinking about her at all, except for how he is lusting after her. It's all about gratification. It's about using someone—anyone—to bring relief and sensual pleasure to the addict. Addicts are users, like folks addicted to drugs.
There is no way his wife could ever measure up to his sinful cravings. For the porn guy, his wife is just another body for him to find lust-filled pleasure. He has no loyalty, as though being married means something when he's in the porn zone.
Biblical Sex or Porn Sex
This perspective is hard for women to understand, as well it should be. Part of the problem is the wife of a porn guy will be thinking about biblical sex rather than porn sex. That is why she has a hard time thinking rightly about the problem. That is why she may succumb to the temptation to believe it has something to do with her. She's thinking biblical sex, and he's acting out porn sex.
The husband should give to his wife her conjugal rights, and likewise the wife to her husband. For the wife does not have authority over her own body, but the husband does. Likewise, the husband does not have authority over his own body, but the wife does. Do not deprive one another, except perhaps by agreement for a limited time, that you may devote yourselves to prayer; but then come together again, so that Satan may not tempt you because of your lack of self-control (1 Corinthians 7:3-5).
Paul was clear on what biblical sex was supposed to be like in marriage. Biblical sex is always about the other person. Biblical sex is about the gospel. Remember? The gospel is "other-centered," which is how we are to live our lives (Mark 10:45). Gospel-centered sex is about giving graciously to the other person in the marriage.
When the wife understands this truth, she knows it would not matter who she was or what she had because it's not about her primarily. Yes, it should be about her if her husband understood and applied the gospel to his marriage, but that is not what he is doing. He is sinning, and his sin is self-centered, not gospel-centered.
These thoughts may be startling to you, but there is little difference in the porn guy's mind between his wife, a cyber lady, or a prostitute. I'm speaking of the hideousness of this sin. Once a guy goes into the porn zone, it hardly matters who becomes the object of his lust. It's all about sinful passion.
This problem is a real-world travesty that is overpowering the Christian community like never before. To be a teen in today's culture is exponentially more tempting regarding sex and sexuality than at any other time in our history. Sex, porn, passion, and confusion are ubiquitous.
It Is About You
With that said, every wife needs to know she has a sexual role in the marriage that should model the gospel. If she is gospel-motivated, she will apply Paul's teaching because she knows her body belongs to her husband (1 Corinthians 7:4).
While the spouse may not be the cause of the man's choice to look at porn, she can tempt him to look at porn. This distinction is critical, and she should understand it.
There are things she can do to lure him into looking elsewhere when it comes to sex. Here are three of the more common ways a wife can tempt her husband toward lust.
By disrespecting him through complaining, nagging, demeaning, or withholding encouragement. Men are not as strong and impenetrable as they may want you to believe. Men can be real babies, including me, when it comes to craving respect. It is part of our identity. We want people to appreciate us, especially for what we do. This "Adamic wiring" is from the Lord. Doing stuff and taking care of things is how God made us. A wife who does not understand this and withholds her respect and admiration from her husband can tempt him to desire appreciation from other places, from other people.
Withholding sex is a big no-no in marriage too. This warning was from Paul. One of the best ways a wife can show her admiration and love for her husband is by wanting him physically. This "want to be wanted" is another "weak area" for guys. They want to be wanted sexually by their wives. A wife who wants to be intimate with her husband is honoring him.
Many women do "duty sex" because of the conflict in their marriages. They reluctantly "honor" Paul's request not to withhold, but they don't engage their mates at the moment. Their hope is he will experience satisfaction soon, so it will be over soon. She is sending a clear statement to the husband that she does not desire him, and that can become a source of temptation.
I realize many of my readers are frustrated women. When I write articles on "how things ought to be," like this one, some of them respond in anger. No doubt what I've written here will be a source of frustration to many women who feel trapped in marriages that seem to have no hope of changing.
This article is not about their failed or failing marriages. I'm responding to one single lady who wants to marry a guy. She wants to know about men, porn, and how to avoid future pitfalls. If your marriage is already in the pit, you need help in other ways. And though this article can be frustrating, there are truths here that you will have to interact with at some point if you want a changed marriage.
Salvation Is Not Enough
You asked, "What usually makes a believer turn to the ugly sin of porn?" The implication in your question is that salvation is enough to keep a person from porn. I wish that were the case, but it's a bit more complicated than just being born again.
To put off your old self, which belongs to your former manner of life and is corrupt through deceitful desires (Ephesians 4:22).
For example, the majority of people who get into porn get into porn before God regenerates them. Porn captures them before they are born a second time (Galatians 6:1-2). Though God saved them at a young age, they were not fortified or equipped to understand and resist porn.
Maybe it was foisted upon them by a knucklehead friend. Perhaps they stumbled upon it. A typical statement that I hear from older guys after they come out of porn is they were not honest with their future wives about it. They also were not transparent with others. Porn is a secret sin.
These single guys may tell their soon-to-be wives they looked at porn, which most guys have to admit because of the ubiquitous reality of it, but they withhold some of the facts, especially if it's still a struggle. The girlfriend is satisfied with his "humble" acknowledgment, and they move on with their relationship.
Ten to fifteen years later, she catches him in porn. What I have just described is the most common scenario for porn in marriage. It would behoove any young lady to be more inquisitive, though I think many of them do not want to know, especially after the engagement and just before the imminent wedding.
Here are a few probing questions any young couple should be willing to work through as it relates to pornography. These questions are explicit and only intended for the couple on the verge of marriage, not for any random dating couple who is not serious about or strategically planning on marrying each other.
Have you ever looked at porn?
How much porn have you viewed?
How often did you look at porn?
What were some of the ways you enjoyed porn?
Why did you do it?
Who knew about it?
Who did you seek to help you?
When was the last time you masturbated?
Why did you masturbate?
How often have you masturbated this past year? The past five years?
What accountability measures do you have in your life to help you work through pornography and masturbation?
Questions #6, #7, and #11 will reveal to you how honest he is because it is scarce for a person to defeat porn alone. It would be questionable if he said he overcame porn temptations alone.
If he humbly sought help from a spiritual mentor, you can know he has been thinking rightly about the problem. If you talked to the person who helped him, that would be instructive and possibly reassuring to you.
People will always seek to put their best foot forward. When it comes to porn, you do not want to take a guy's word alone. There is too much at stake. If you can talk to another person and get their insight, that would be wise. If your boyfriend is humble, he would be more than willing to tell you all you want to know.
The humble person has nothing to protect and nothing to hide. Your questions and his answers will tell you quickly who you are dealing with and where he stands with God and you. If he becomes angry, defensive, or evasive, it's "on you" if you marry him.

A Former Manner of Life
You asked, "How does a man who loves God usually get sucked into this addiction?" It's easy. We all bring sin into our experience with God; we all sin post-salvation. In that sense, all sin is the same, in that any transgression, no matter how big or small we think of it, will put Christ on Adam's tree.
For whoever keeps the whole law but fails in one point has become accountable for all of it (James 2:10).
The murderer and the gossiper are the same in that they both have sinned. Note how Paul does not make a distinction between a murderer and a person who sins with her tongue. He puts them in one category as guilty before God:
They were filled with all manner of unrighteousness, evil, covetousness, malice. They are full of envy, murder, strife, deceit, maliciousness. They are gossips, slanderers, haters of God, insolent, haughty, boastful, inventors of evil, disobedient to parents, foolish, faithless, heartless, ruthless (Romans 1:29-31).
We know that some sins are weightier and have different consequences. But there is no contradiction here. It is two truths about our sinfulness. In one way, all sin is the same. In another way, they are not. Regardless, the truth is, we all have our sins, and hopefully, we are agonizing before God, seeking His help as well as the help of others so we can overcome our sinfulness.
It is easy for a brother to struggle with porn. It is easy for a sister to wrestle with beauty insecurities. Both of them are the same in that they are mocking Christ by seeking satisfaction outside of His gospel-filled provision. Sinning, as a saint, is more natural than you might think.
Don't Forget Caught Brothers
Brothers, if anyone is caught in any transgression, you who are spiritual should restore him in a spirit of gentleness. Keep watch on yourself, lest you too be tempted. Bear one another's burdens, and so fulfill the law of Christ (Galatians 6:1-2).
There is one more dynamic to this conversation that I want to insert. This is the "Galatians 6:1-2 factor." Paul is talking about addiction here. It is possible for a young man to be addicted to porn or, to use Paul's language, to be "caught in any transgression."
There are millions of Christians caught in sin today. For example, there are women stuck in anxiety, unforgiveness, and bitterness. And sin has captured men in porn and drugs. There are men and women trapped in the bondage of identity issues: (1) the man regarding his work and (2) the woman about her appearance.
We are addictive people, and it's easy to become caught by sin. We should not be surprised by this because that was the sole purpose of Christ coming: to save us from ourselves. You should not be surprised if a person is caught in a sin, regardless of whether or not he is a Christian.
Sin is destructive and does not discriminate. Satan has one objective, to kill and devour, and being a Christian does not automatically insulate you from his devices. (See John 10:10; 1 Peter 5:8.)
I hope this helps. We can be a mess at times, but we do not have to be discouraged. Christ has overcome the world (John 16:33). With a little wisdom, faith, perseverance, and a few insightful questions, you will be well-equipped to move forward into marriage.
There are a few articles linked to this one. If you want to study further, please take advantage of these excellent resources. Also, make sure you get my marriage book, which I wrote for the dating couple, as well as any married couple who wants to reboot. You won't regret reading it.
Need More Help?
If you want to learn more from us, you may search this site for thousands of resources—articles, podcasts, videos, graphics, and more. Please spend time studying the ones that interest you. They are free.
If you want to talk to us, we have private forums for those who support this ministry financially. Please consider supporting us here if you would like to help us keep our resources free.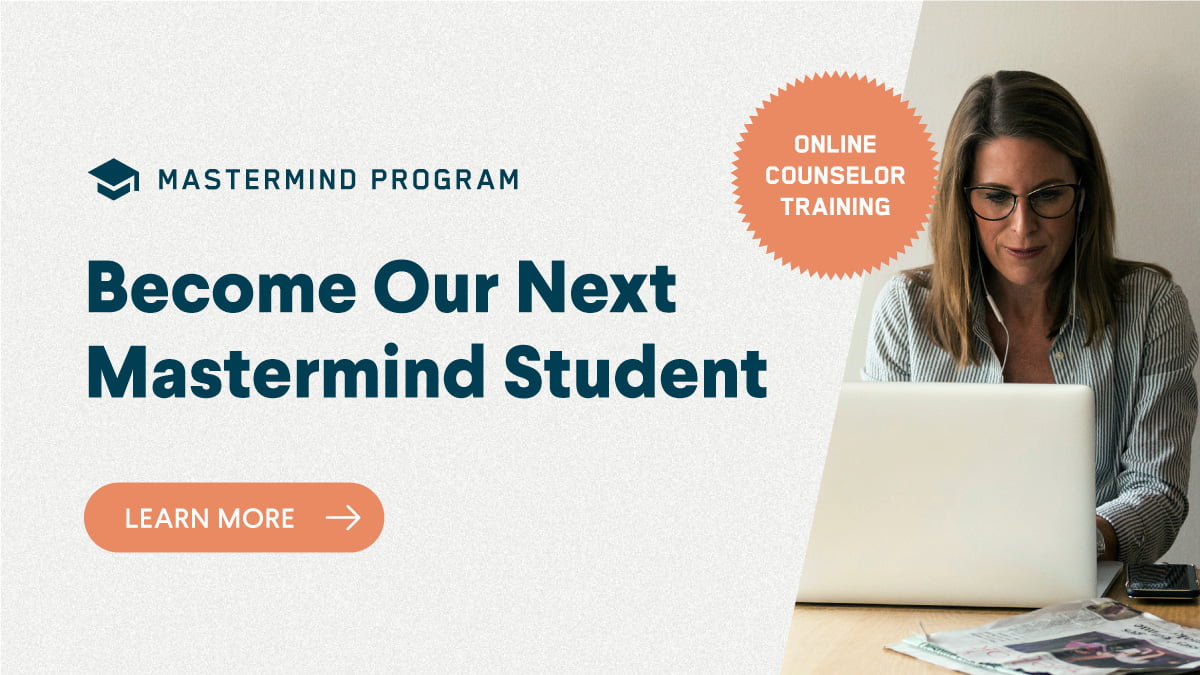 Filed Under:

Rick launched the Life Over Coffee global training network in 2008 to bring hope and help for you and others by creating resources that spark conversations for transformation. His primary responsibilities are resource creation and leadership development, which he does through speaking, writing, podcasting, and educating.
In 1990 he earned a BA in Theology and, in 1991, a BS in Education. In 1993, he received his ordination into Christian ministry, and in 2000 he graduated with an MA in Counseling from The Master's University. In 2006 he was recognized as a Fellow of the Association of Certified Biblical Counselors (ACBC).