Will You Help Me? My Ex-spouse Is Ruining Our Children
Divorce is the worse thing that can happen in a marriage because it never ends. Death is final, but divorce has another life. And in that life, the ex-spouse can continue to complicate matters. In most of these situations, the problems have something to do with the children. I'm going to address a biblical response to this challenge when the marriage is over, but the kids need parents.
You may want to read:
The Christian Disadvantage
There are times when it feels like Christians are at a disadvantage, especially when it comes to the game of life in a fallen world. Christians are not allowed to cheat; we must play by the rules. Those who don't care about the game or God's fame play with different cards. They have no qualms about bending the rules to suit their selfish agendas.
Though we know everything is going to be okay in the end, the process that takes us to that end can be disappointing and painful. The evil ones seem to be winning as they spin the truth to put themselves in a favorable light while the Christians have to suck it up for the cause of Christ. It not only seems wrong, but it is wrong. We are on two different pages, playing different tunes, but somehow irrevocably tied to each other.
It is our job to turn the other cheek (Matthew 5:39), love our enemies (Matthew 5:43), walk the extra mile (Matthew 5:40), overlook an offense (Proverbs 19:11), suffer because Christ suffered (1 Peter 2:21). Then find joy in something we cannot see as we watch what we can see deteriorate all around us (2 Corinthians 4:18).

Watching In a Straitjacket
There are few things where the reality of the Christian disadvantage in a fallen world is more acute than divorce. Specifically, when one parent is trying to rear their children in the Christian way, while the ex-spouse is selfishly doing their own thing regardless of the damaging repercussions to the children. You feel gagged and in a straitjacket.
You watch the enemy, who only cares about themselves, brainwash the ones you love. They never consider the long-term disastrous effects of their actions on the ones they say they love. Even though both spouses profess to be Christians, it does not matter if one of them refuses to play by the Christian rules.
The primary "gospel rule" is to set aside what you want for the greater good of others. Christ set aside what He had with His Father and took on the form of a servant for the greater good of others. (See Philippians 2:5-11 and Hebrews 12:1-2) Not to beat anyone up here, but if both spouses had been playing by that rule, they would not be at this point.
Divorce and Damage Control
Divorce is wrong, even if you have biblical grounds (Matthew 19:8). Jesus was clear: divorce was an allowance (Deuteronomy 24:1-4) because of the hardness of people's hearts. Perhaps you have biblical grounds for your divorce (Matthew 19:3-9; 1 Corinthians 7:1-16), but it is wrong, and once divorce happens, the results cannot be right for those involved.
I am not saying this to hurt those who have gone through a divorce. My ex-wife divorced me; I understand the pain of it as much as anyone, but it does not change the reality that divorce is wrong. Dissolving a marriage is a person's way of resolving the problem of sin between two people. Once it happens, you will be left trying to do damage control with undesirable options.
After a divorce, all of the recovery options fall under the umbrella of the lesser of two evils. If you are divorced or if you are in the process of an unwanted divorce and have children, you must prepare your heart because of the imminent and future disappointments that will assuredly come your way.
A New Way of Parenting
The human community is connected, and no matter how independent we want to think ourselves to be, it is an illusion. Our actions will affect others. Divorce does not separate parents from being parents. It changes them, but they still have a mutual responsibility to parent well.
If your spouse is willfully choosing to play by self-serving rules, you will be affected by how they play the game. Parents who divorce, create generational repercussions. If you are the spouse, who is trying to manage a divorce biblically, what I say next is of utmost importance to you. There are three things for you to do: guard, trust, and paint.
As you read further, take the time to pray through what I'm sharing with you. Perhaps it would be useful to have a friend work with you through what you need to do. These concepts are not "one and done" options. I'm talking about a new way of life; it's a new way of parenting.
Guard Your Heart
You must guard your heart. You are going to see your ex-spouse do and say many foolish things. If you prepare your heart for this expectation, you will not be as shocked when it happens. This preemptive expectation will save you time in that you will be more poised to work on the problems rather than react to them.
If your ex-spouse is choosing to live selfishly, do not expect your ex-spouse to do things that are for God's fame or your children's best outcomes. Selfishness begets selfishness, and any person within the orbit of a selfish person will be affected by their self-interest. If you do not guard your heart, temptations will come.
Humility to Restoration
All of these responses are tempting and within your reach, and all of them will backfire on you. If you choose these sinful reactions, you will be doing what your ex-spouse is doing: reaching for the natural and selfish response while resisting the hard thing. Carefully read this passage.
Humble yourselves, therefore, under the mighty hand of God so that at the proper time he may exalt you, casting all your anxieties on him, because he cares for you. Be sober-minded; be watchful.

Your adversary, the devil, prowls around like a roaring lion, seeking someone to devour. Resist him, firm in your faith, knowing that your brotherhood is experiencing the same kinds of suffering throughout the world.

And after you have suffered a little while, the God of all grace, who has called you to his eternal glory in Christ, will himself restore, confirm, strengthen, and establish you. To him be the dominion forever and ever. Amen (1 Peter 5:6-11).
Trust the Lord
Secondly, think of what it must have been like for Jesus when He lived in our world. He seemed to be working from a disadvantage. Even as Judas chose to play by a different set of rules, the Lord was not overcome or derailed by his actions (John 13:27). Jesus kept Himself fixed on the prize that was before Him (Hebrews 12:2).
Though He did waver in His faith (Luke 22:42), He quickly reoriented, knowing that no matter what happened to Him, His best course of action was to trust His Father. You must do this too. This worldview is not pie-in-the-sky faith that you plaster on a car's bumper or cute clichés that you spoon-feed to untested and immature Christians.
This perspective is a "warfare doctrine" that will stretch every fabric of your being. The temptation will be to walk away from the Lord (John 6:66) because His way may seem foolish (1 Corinthians 1:25) in the moment of your most acute disappointment. You will want to fight fire with fire (Matthew 5:38).

No Eye for Eye
Responding in a similar immature way as your ex-spouse will seem wise at the moment. It will probably feel good to give your ex-spouse a piece of your mind. Do not do this, but let this passage rule your heart. Carefully read, reflect, and pray as you ponder these sobering words.
For this is a gracious thing, when, mindful of God, one endures sorrows while suffering unjustly. For what credit is it if, when you sin and are beaten for it, you endure? But if when you do good and suffer for it you endure, this is a gracious thing in the sight of God.

For to this you have been called, because Christ also suffered for you, leaving you an example, so that you might follow in his steps. He committed no sin, neither was deceit found in his mouth. When he was reviled, he did not revile in return; when he suffered, he did not threaten, but continued entrusting himself to him who judges justly.

He himself bore our sins in his body on the tree, that we might die to sin and live to righteousness. By his wounds you have been healed. For you were straying like sheep, but have now returned to the Shepherd and Overseer of your souls (1 Peter 2:19-25).
Paint a Picture
Thirdly, you will not have to guard your heart or trust the Lord one time only. You must protect your heart and trust the Lord repeatedly—every day and without warning. Guarding your heart and believing the Lord must be a way of life. If ever walking in the Spirit meant keeping in step with the Spirit, moment by moment, living out a divorce daily is one of those times.
Your ex-spouse will never do disappointing things at the right time. Your ex-spouse will not cooperate with your life. It is like living under a dark cloud of "expected disappointments." I am not suggesting for you to become cynical, though this will be a temptation.
I am appealing to you to use biblical discernment, which has to comprehend human depravity—specifically human depravity as it applies to a selfish person, who happens to be your ex-spouse. Your call is to elevate to a higher way of living, which means you must practicalize what guarding your heart and trusting the Lord encompasses.
Faith is more than understanding and agreeing with the truth claims of someone else. Faith in God is also a call to action. Faith without works is dead (James 2:17). You must have a game plan as you dance in a dark world with an evil person. Here is an essential dance step: learn how to paint an indelible picture for your children to appreciate.
Kids Respect Good Parents
If your children are young, your ex-spouse may dupe them. They will fall prey to the temptations. Some of them are unlimited television viewing and device playing, all the junk food they can eat, and limited homework responsibilities and few personal disciplines. Your ex-spouse will tip the scales out of your favor.
You become the meanie, who has to bring them down to earth after they re-enter the real world from their time with the irresponsible parent. You are "the heavy," and your children will regularly remind you of how great it is to be with your ex-spouse. Your temptation will be to let up, by giving in to their self-indulgent whining. You must not do this. You cannot do this.
Children may say they want the natural way of life, but they respect the people who love them enough to do the hard things—even if they hate it at the moment. Your best course of action is to practically paint a picture of what Christ looks like, as seen through your daily deportment (1 Corinthians 13:4-7). They must see Christ in you no matter how painful it is for you to be Jesus to them.
That Future Day
There is coming a day when they will be older, which means their perspectives and observations will be adult-like, rather than childlike. While they are children, they will think, speak, and reason like children, but when the kids become adults, they will put away childish things.
Today, they are looking through a dark glass, but in the future, they will see and know the way you are (1 Corinthians 13:11-12). This reality is where you must make sure what they see in you is Christ Jesus. If your ex-spouse continues to bribe them by manipulating the situation, there is coming a day when they will see this, and he will be the biggest loser.
Your life and your ex-spouse's life will stand on the truth of what it is. You do not want to be like your ex-spouse. You want to be like Jesus (Galatians 5:22-23). You want to make sure when your children snap out of the "divorce stupor," that they see a picture of someone who has a life that is worth following (Ephesians 5:1; 1 Corinthians 11:1; Philippians 4:9).
The Way of the Cross
You and your ex are painting two pictures today. There are blurred lines between them, but as you and your ex-spouse continue in your different paths, what you present for your children to see will be crystal clear in the years to come (Isaiah 30:21; John 14:6).
You will not get everything you want today. You will be the biggest loser right now, but if you persevere in the Lord's way, you will be the biggest winner when it matters. Jesus seemed to lose a lot while He was living on earth. It is true: He lost fame, fortune, reputation, and even His life, but we know the rest of the story.
The way of the cross is your best course of action. Your objective is to paint a picture of that cross for your children. There is a strong chance that some future day they will love and respect you for it. Do not let present losses and painful disappointments control how you respond to God, your ex-spouse, or your children.
Call to Action
If you want more help, read Rick's book, Change Me, which is one of the best for helping folks break habits, mature in Christ, and build relationally with each other.
Study and share the scores of free equipping videos on our site.
Need More Help?
If you want to learn more from us, you may search this site for thousands of resources—articles, podcasts, videos, graphics, and more. Please spend time studying the ones that interest you. They are free.
If you want to talk to us, we have private forums for those who support this ministry financially. Please consider supporting us here if you would like to help us keep our resources free.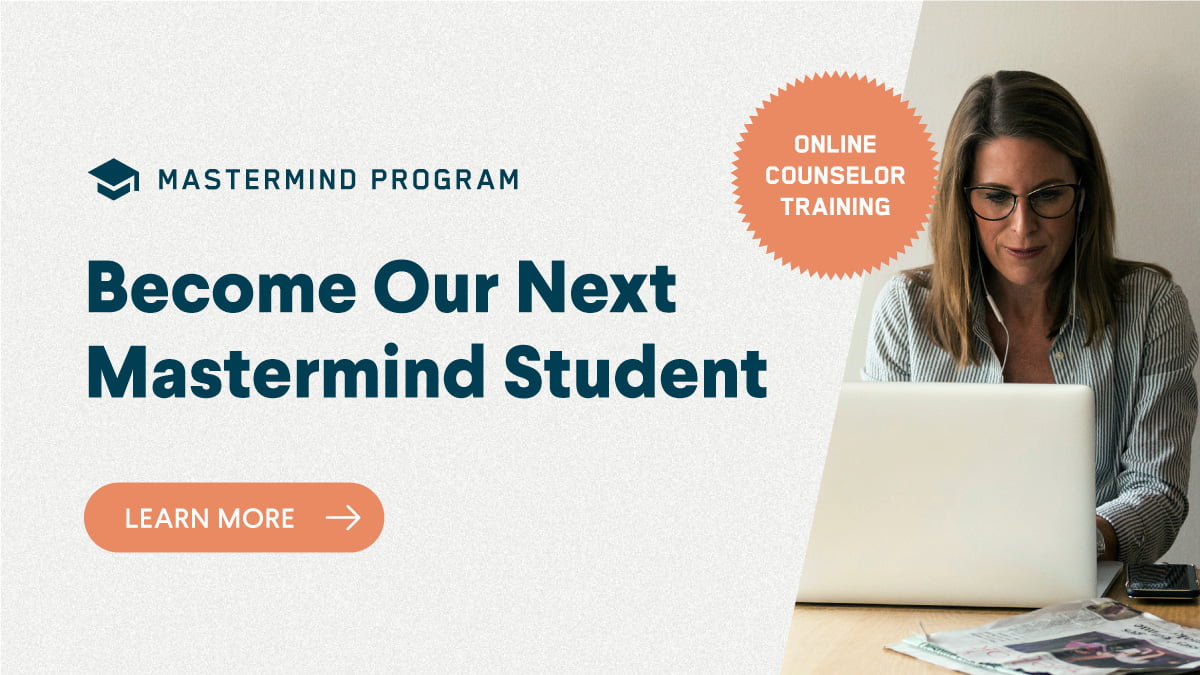 Filed Under:

Rick launched the Life Over Coffee global training network in 2008 to bring hope and help for you and others by creating resources that spark conversations for transformation. His primary responsibilities are resource creation and leadership development, which he does through speaking, writing, podcasting, and educating.
In 1990 he earned a BA in Theology and, in 1991, a BS in Education. In 1993, he received his ordination into Christian ministry, and in 2000 he graduated with an MA in Counseling from The Master's University. In 2006 he was recognized as a Fellow of the Association of Certified Biblical Counselors (ACBC).