Ep. 28 Thoughtful Perspective on Being Gay and the Gay Lifestyle
Shows Main Idea – To the one percent who are confused about my view on being gay and the gay lifestyle. And to the ninety-nine percent not confused but want to engage more.
Show Notes
To the 1%
I think homosexuality is a sin. Is that clear enough for you? I think it is wrong, not right, unbiblical, sinful, and unrighteous. I also think the same about being overweight, when not scientifically proven to be organically derived. I have the same view about all forms of anger unless it's righteous anger, which is rarer than what some justifiers would have you believe.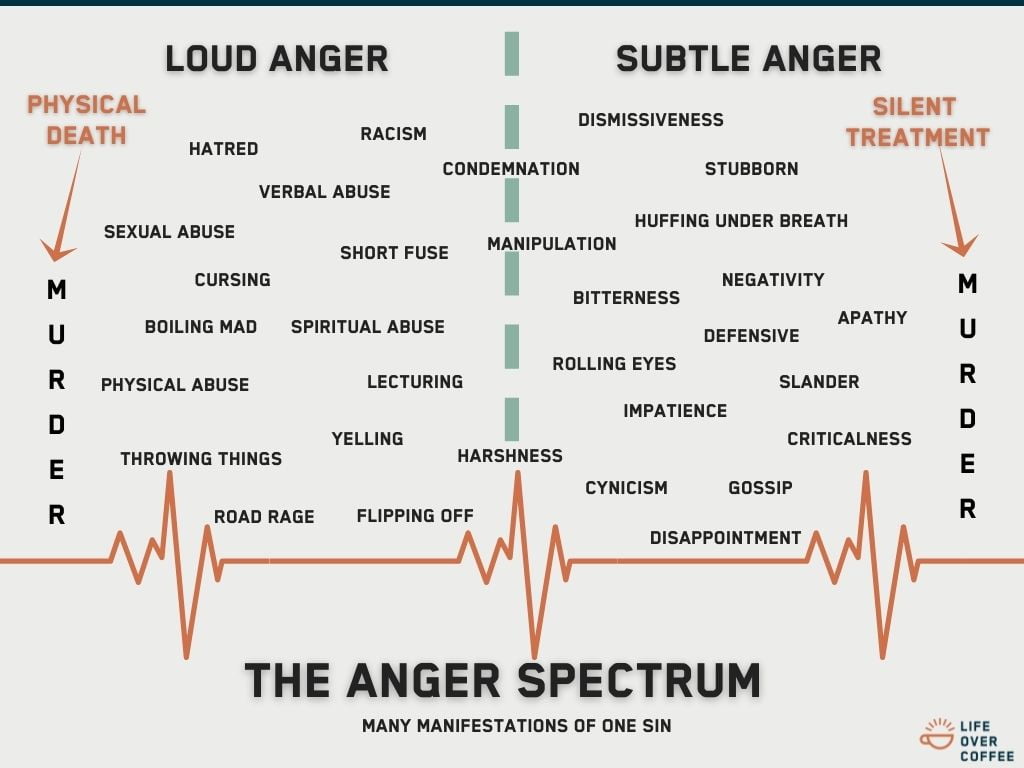 To the 99%
Distinguish between consequences for sin versus how any sin will put Christ on the cross regardless of how big or small you think it to be (James 2:10).
Read all my articles about gays and the gay lifestyle.  They're all the same: I love people made in the image of God, but I detest all sin, especially my own.
No human being can tame the tongue. It is a restless evil, full of deadly poison. With it we bless our Lord and Father, and with it we curse people who are made in the likeness of God. – James 3:8-9
I do not dislike gay people, overweight people, or angry people. You could say that I dislike their sinfulness, but I do not dislike them. I believe and practice Paul's teaching on how to respond to people who are caught in sin, whether that sin is being gay, obese, or angry.
Brothers, if anyone is caught in any transgression, you who are spiritual should restore him in a spirit of gentleness. Keep watch on yourself, lest you too be tempted. Bear one another's burdens, and so fulfill the law of Christ. For if anyone thinks he is something, when he is nothing, he deceives himself. – Galatians 6:1-3
Why am I telling you this?
Because some people missed the point of this article
None of them quoted anything I said in the article that supported their claim that I thought to be gay was okay.
Most of them just read the title.
What you don't know from my analytics.
Consider the source
I understand the liabilities of the medium (Internet).
Some people respond without giving much thought. (Ready, Fire, Aim)
Some people do not respond appropriately to something they don't understand (meaning, privately).
Some people don't read to comprehend. (The number 1 all-time complaint about my content is it's too long. Think about that sentence: 2000 words is too long.)

Sanctification
Dopamine Christian & the Endorphin Christian
Dopamine is a neurotransmitter that helps control the brain's reward and pleasure centers.
Endorphin is like "morphine" that is released from the pituitary gland of the brain during periods of activity.
A dopamine Christian surfs the net sharing and liking endless religious quotes, blurbs, and thoughts. It's a passive exercise that creates and perpetuates an addiction.
An endorphin Christian is actively doing things in God's world to help change lives.
Our mission is to help people by providing practical tools and ongoing training for more effective living.
That's why I don't follow people who send endless religious quotes, blurbs, and reminders about the Christian life. It's also why I don't follow people who rant about politics. I don't care for Obama, Trump, or Clinton (either one) but I don't need to be reminded of that 50 times a day in my twitter feed.
I need to be taught, trained, and equipped to do something more than I need to be reminded of something I already know. That's why I follow very few religious people.
Sanctification is passive and active

Passive obedience–marinating in Jesus (2 Corinthians 3:18)
And we all, with unveiled face, beholding the glory of the Lord, are being transformed into the same image from one degree of glory to another. For this comes from the Lord who is the Spirit. – 2 Corinthians 3:18
Active obedience–doers of the Word (James 1:19)
But be doers of the word, and not hearers only, deceiving yourselves. – James 1:22
Passive obedience without active obedience creates a "Dead Sea" Christian: full of truth, but no outlet to go and make another disciple.
Active without passive creates a behaviorist whose heart is not properly tuned to Christ.
If I don't provoke you to think while calling you to change then go follow someone else.
And let us consider how to stir up one another to love and good works. – Hebrews 10:24
My purpose is straightforward: To help people break away from any religious crust that binds your souls while releasing them to be free and active Christians who are making a difference in their sphere of influence.
Back to the 1%
I never said I believed it was okay to be gay. What I said was that we have a younger culture of people who do believe that way, and we (the older generation) need to know (1) what they believe, (2) why they believe that way, and (3) how they have come to that conclusion.
One person said the article was not supported by Scripture
I don't know what that means.
I assume it means I did not use any Scripture (or hardly any).
It can't mean, if you don't attach a verse to what you're saying, then it's not true.
Does every argument have to be supported by Scripture in the sense that you have to attach a verse to it to make it real and true?
If you must attach a verse to every thought, then 2 + 2 = 4 is not true.
Also, there are many theological truths derived from Scripture that do not necessarily have a hard, direct line drawn back to a Bible verse. Most of life's truths are 18% gray, somewhere between the black and white of "thou shall" and "thou shalt not".

Quote Herman Bavinck
Scripture was not given to us in order that we should merely repeat its exact words in parrot-like fashion but in order that we should digest it in our own minds and express it in our own words.

That use was made of Scripture by Jesus and the apostles, who not only quoted the exact words of Scripture but also by a process of reasoning arrived at inferences and conclusions based upon these words. The Bible is neither a statute book nor a dogmatics-text but it is the source of theology. As Word of God, not only its exact words have binding authority but so have all conclusions that are properly derived from it.

Furthermore, neither study of Scripture nor theological activity is at all possible unless one uses terms that do not occur in the Bible.
Point of and quote from the article:
As we were heading to the beach, I began our "talk" by introducing him to a theology of language. Specifically, I was walking him through a list curse words. (See my article, Wise Parents Teach Their Children How to Curse.) Because our goal has always been to prepare our children for the culture in which they will spend their lives, knowing and understanding the language of our culture is essential equipping.

I was glad that the main curse word he knew was crap. He had heard the "f-bomb" before, but he did not know what it meant. He had heard the "s-word" too. But the primary bad words he knew were crap, fart, and stupid. Though he had heard "more official" curse words, he could not define them. (insert sigh of relief) The same was true about sex. He had heard the word but did not know what it was.

But there was one thing he did know: He knew the words gay and homosexuality. I was not caught off guard or surprised by this because I don't suffer from CAD. (insert wink) Lucia and I have been intentional about keeping up with our culture because of our passion for engaging the communities in which we live.

He said gay was when two men marry each other.

He didn't know what the "f-bomb" meant. He didn't know what the "s-word" meant. But he knew what the words gay and homosexual meant. And it was as if he was telling me his favorite ice cream flavor. He was matter of fact, non-emotive, and never considered that he should be embarrassed (or repulsed) by what he knew.
Need More Help?
If you want to learn more from us, you may search this site for thousands of resources—articles, podcasts, videos, graphics, and more. Please spend time studying the ones that interest you. They are free.
If you want to talk to us, we have private forums for those who support this ministry financially. Please consider supporting us here if you would like to help us keep our resources free.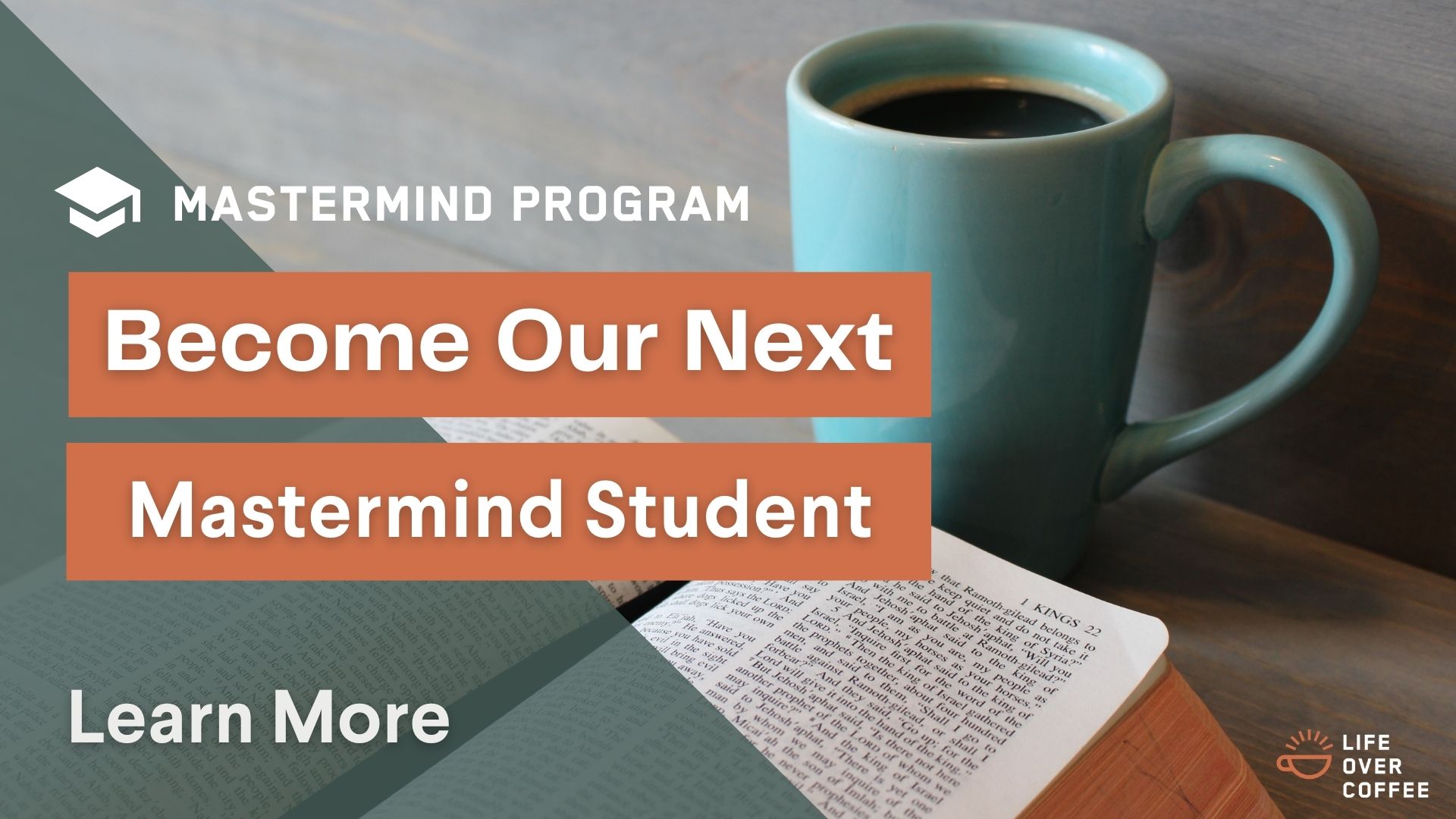 Filed Under:

Rick launched the Life Over Coffee global training network in 2008 to bring hope and help for you and others by creating resources that spark conversations for transformation. His primary responsibilities are resource creation and leadership development, which he does through speaking, writing, podcasting, and educating.
In 1990 he earned a BA in Theology and, in 1991, a BS in Education. In 1993, he received his ordination into Christian ministry, and in 2000 he graduated with an MA in Counseling from The Master's University. In 2006 he was recognized as a Fellow of the Association of Certified Biblical Counselors (ACBC).